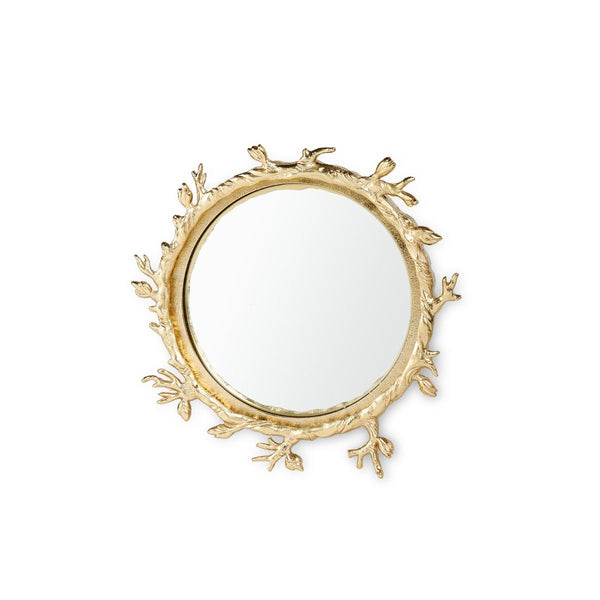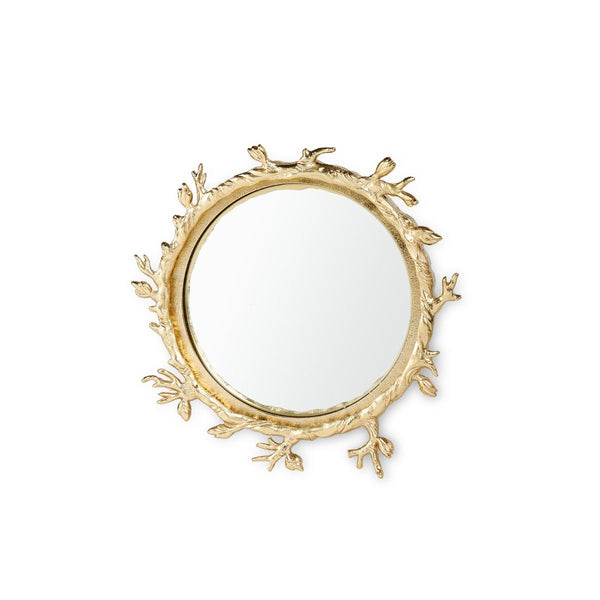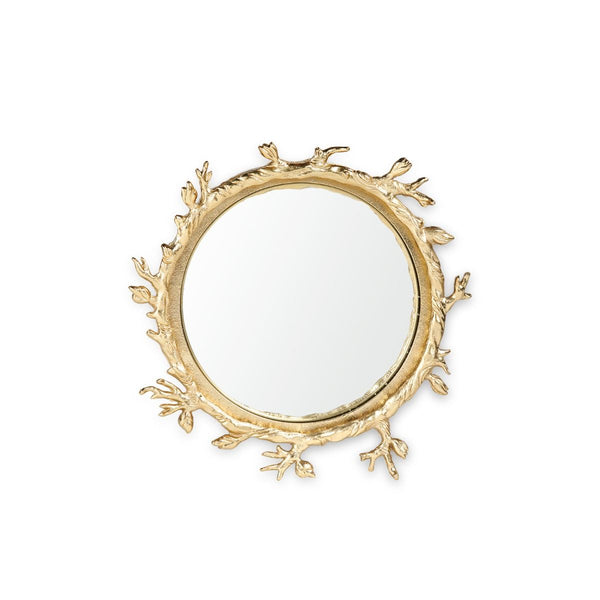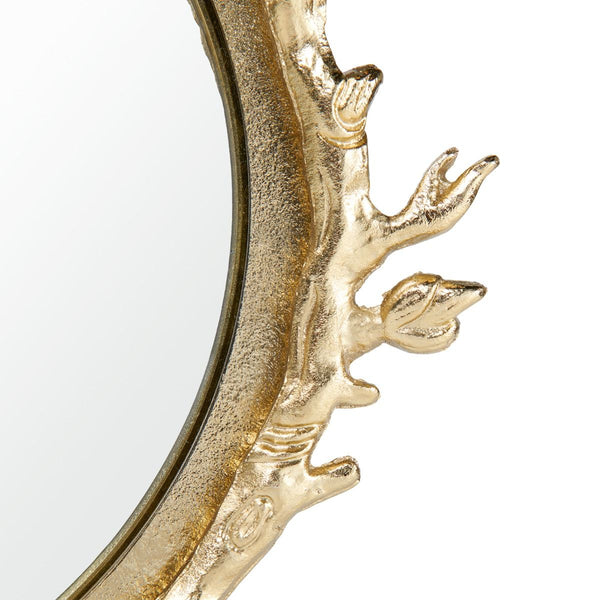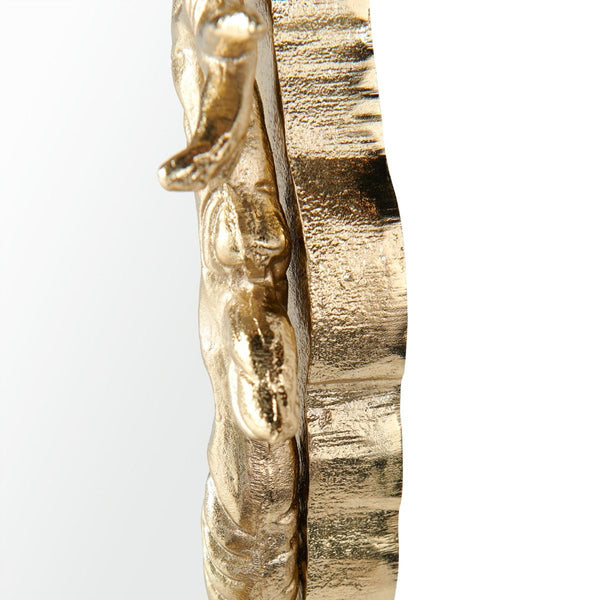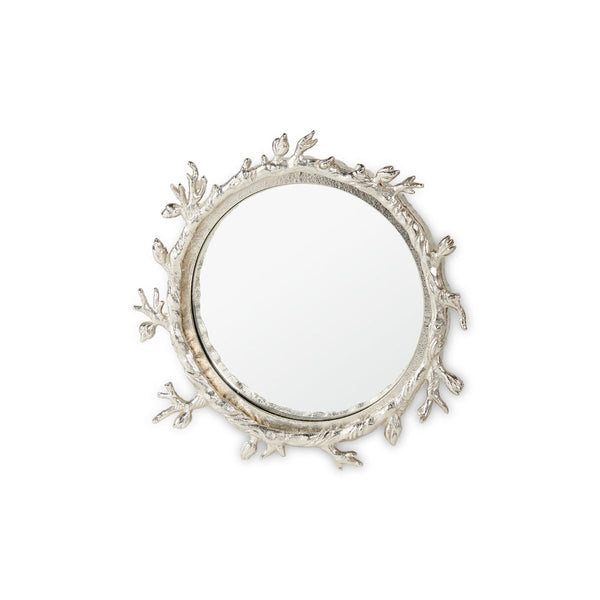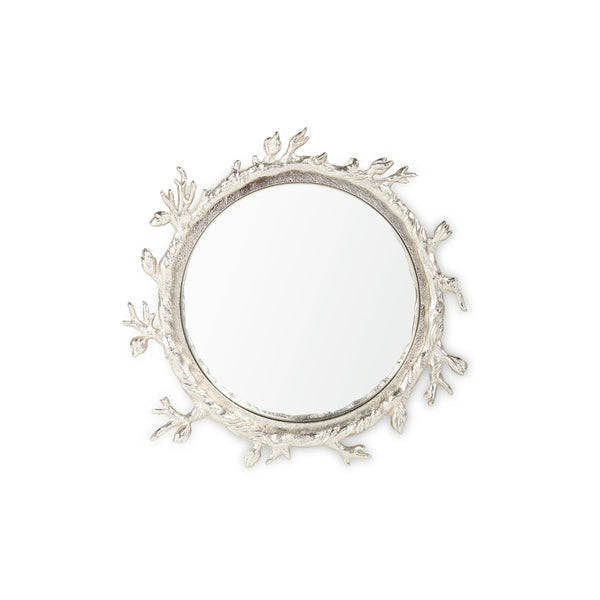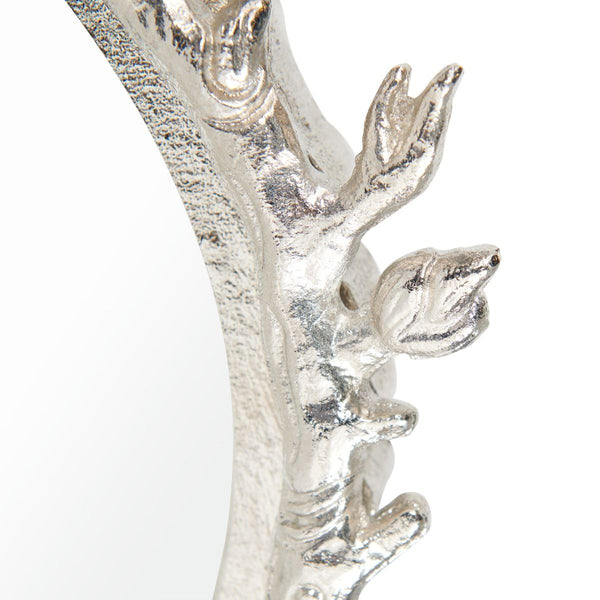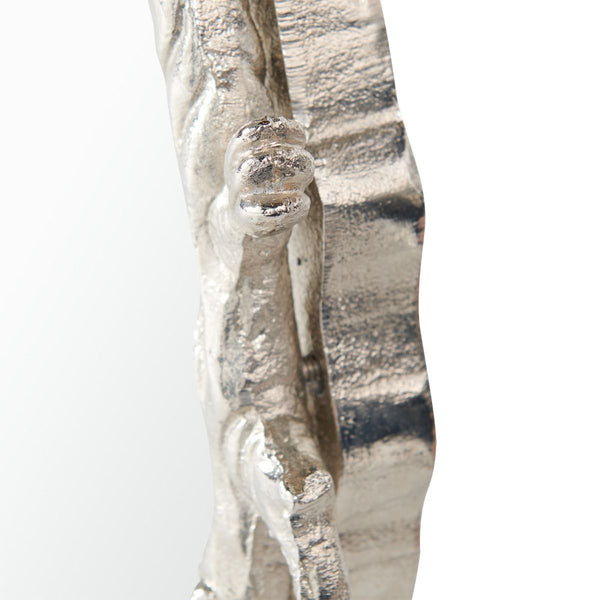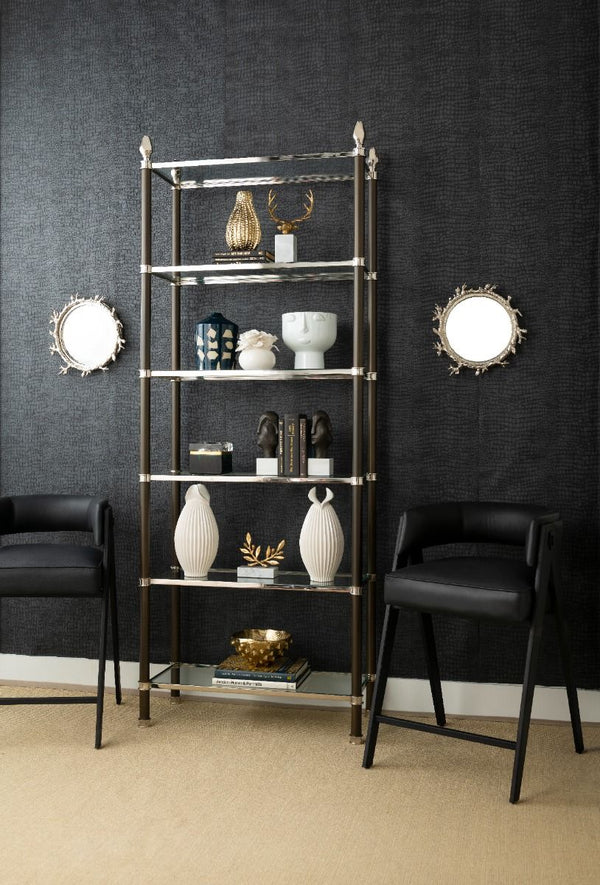 Villa & House Ganymede Mirror
Villa & House Ganymede Mirror
Small Round Convex Mirror, Ganymede Collection. The Ganymede Mirror Collection is just as organic and glamorous as the Icarus and Europa, but more petite in size. The wall mirror's metal base is sand-casted by hand, a process that uses molds made of sand to accurately replicate a designer's intended form with sharpness and specificity, and is finished in brass or nickel. The shape simulates organic materials—reminiscent of short, twisted twigs with little buds. A round convex mirror is inlaid into the frame, lending a sense of jewelry-like sophistication and luxury. Just like the name implies—Ganymede is a satellite of Jupiter and one of the Solar System's largest moons—this round mirror is nature-inspired. The size—smaller than our Europa mirror—is most appropriate as a decorative element in a living or bedroom or a small powder room. It is also designed to complement our Icarus Mirror perfectly: When used in tandem, you can create a wall collage in a hall or entryway. Please note that there are D-rings installed for ease of hanging. What We Love About the Ganymede Mirror: The gold round convex Ganymede Mirror's reflective, shiny quality is a simple way to add a dose of glamour and luxury into any space, and its small diameter will fit on most walls.

Features
Brass or nickel finish surround

Sand-casted by hand

D-rings installed for hanging

Hand-cast metal

Convex clear mirror

Size
Materials
Returns
This item is covered under our 30-day return policy.