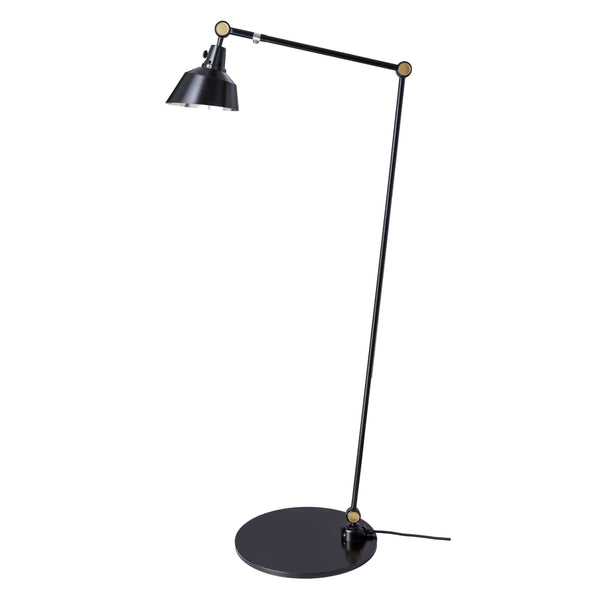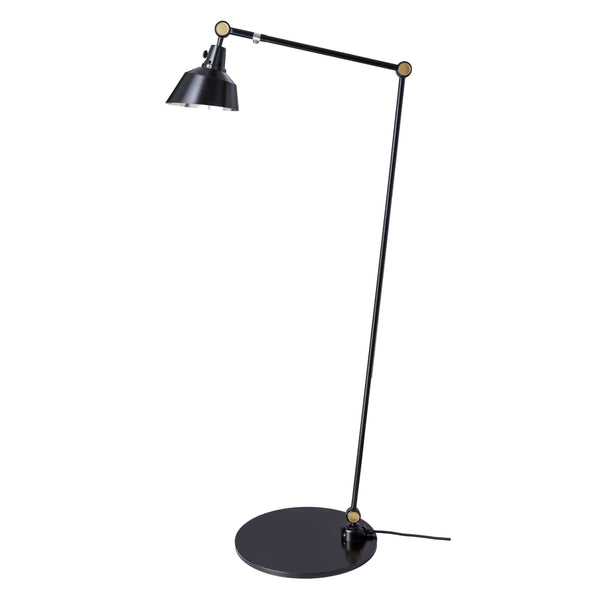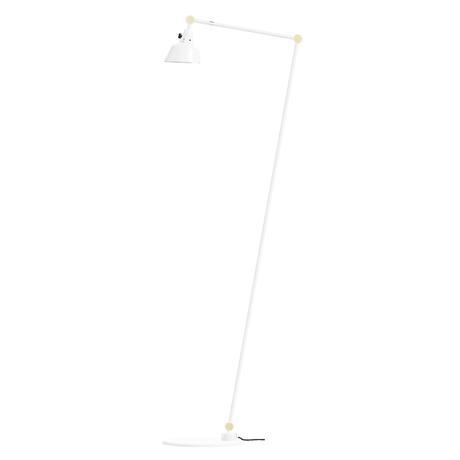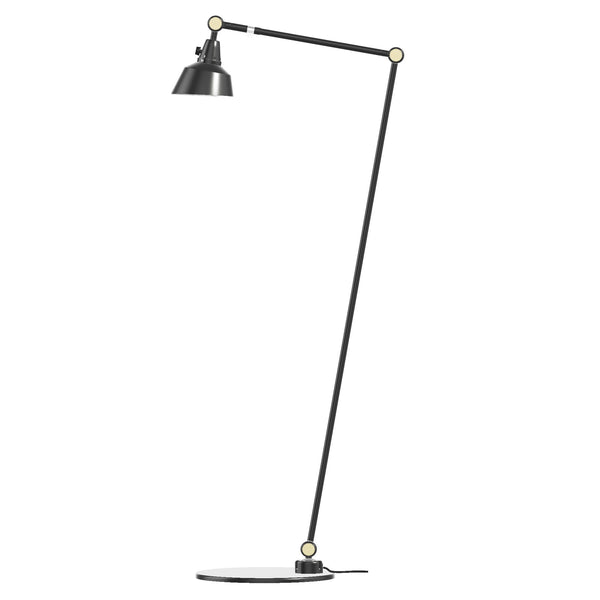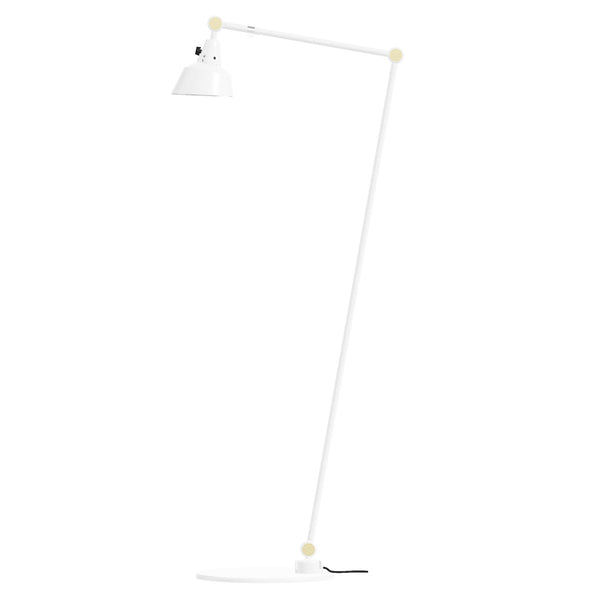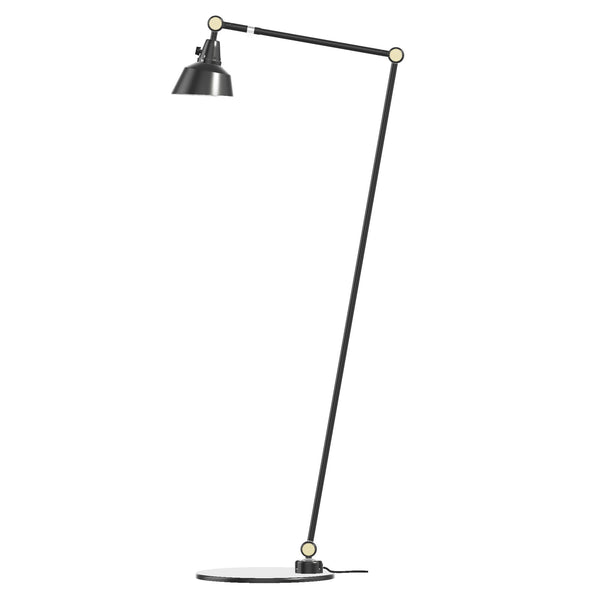 Midgard Modular 556 Floor Lamp
Midgard Modular 556 Floor Lamp
The early 20th century inventor and designer Curt Fischer spent time researching ways in which he might be able to improve the light quality in his town's factories during the 19-teens. Upon visiting and speaking with the workers, it was discovered that the downward-casting overhead lighting created shadows on their work surfaces. And so the first articulating lamp was designed and patented. Used on the wall or desktop, this adjustable lamp even allows for an optional asymmetrical rotatable shade to block direct light from the user's eye.
After nearly 100 years surviving war and depression, Midgard was purchased and brought back to life in 2014 by long time collector David Einsiedler and his partner Joke Rasch. Using the exact tooling and machines from the original factory and staying true to the designs and materials used decades before, Midgard is now a reputable supplier of lighting for homes as well as many large corporations who wish to outfit their offices with quality, functional and well designed lighting.
Features
Articulating, positionable floor lamp 
Provides direct illumination of surface 
Satisfying bakelite switch on shade
The shade is spun from aluminum
All parts are hand assembled into each light in Germany
Design by Curt Fischer, 1930's

Available in black and white

60W Max E26
Size
47" Floor Lamp
1st arm 47" / 2nd arm 15.75"
55" Floor Lamp
1st arm 55"/ 2nd arm 11.8"
63" Floor Lamp
1st arm 63"/ 2nd arm 15.75"
Base: 13"Ø
Materials
Powder-coated aluminum shade

Powder-coated steel frame

Fabric covered cord
Returns
This item is covered under our 30 day return policy.