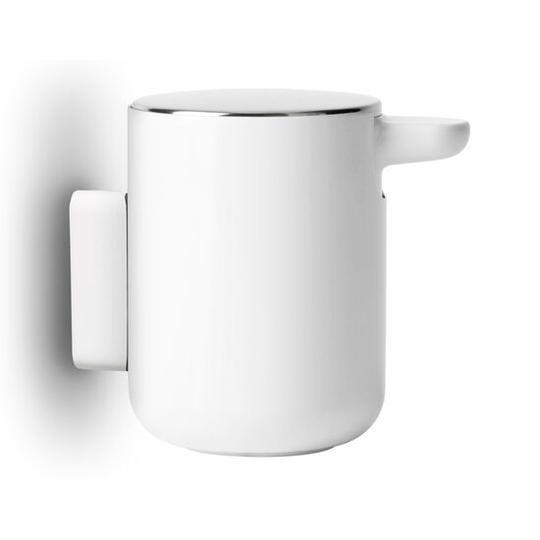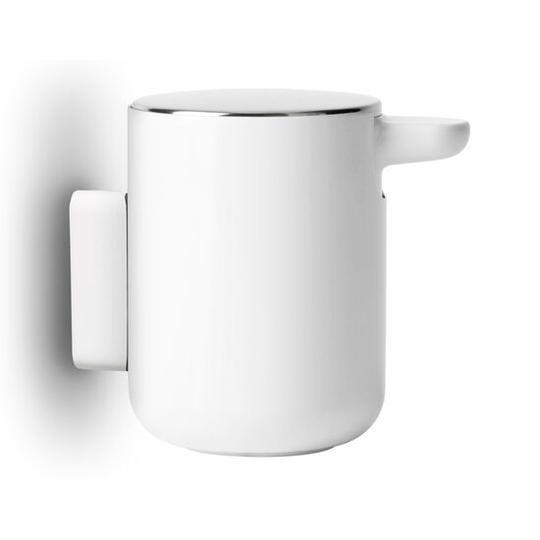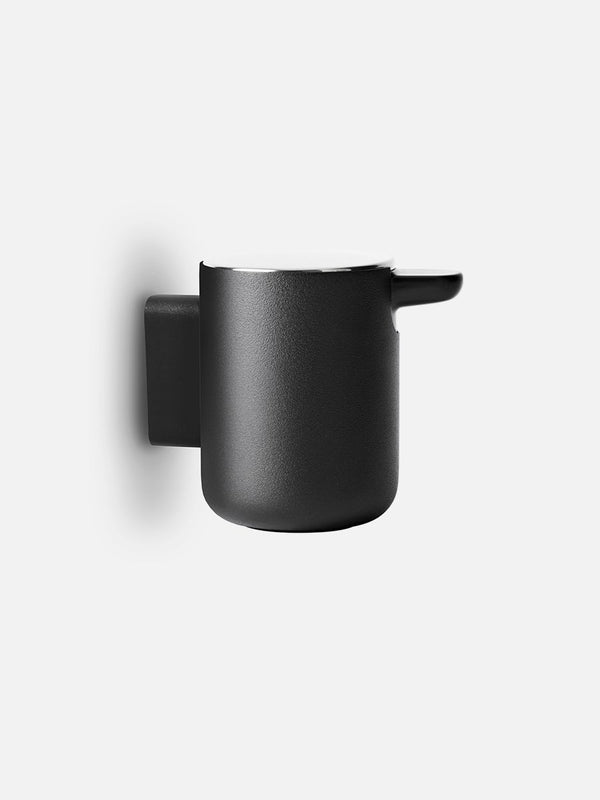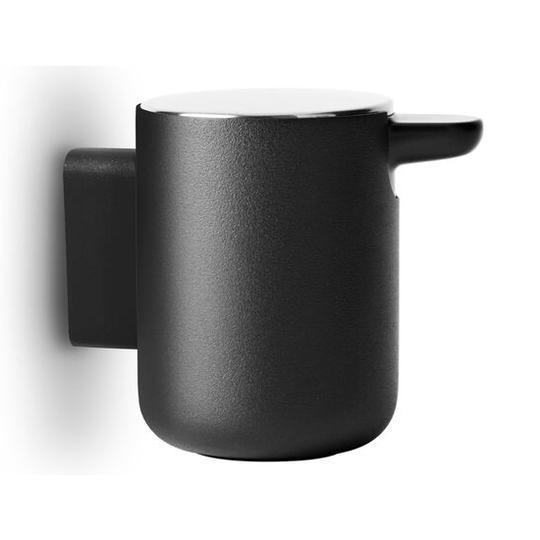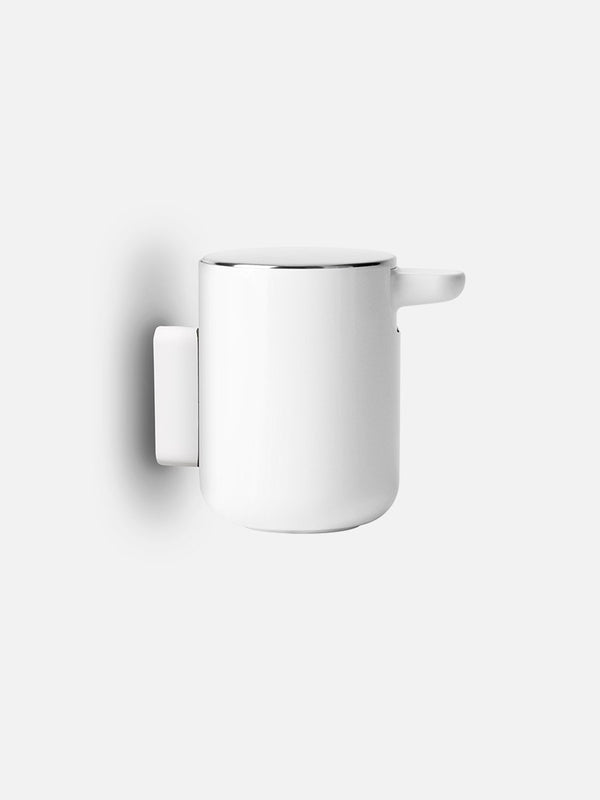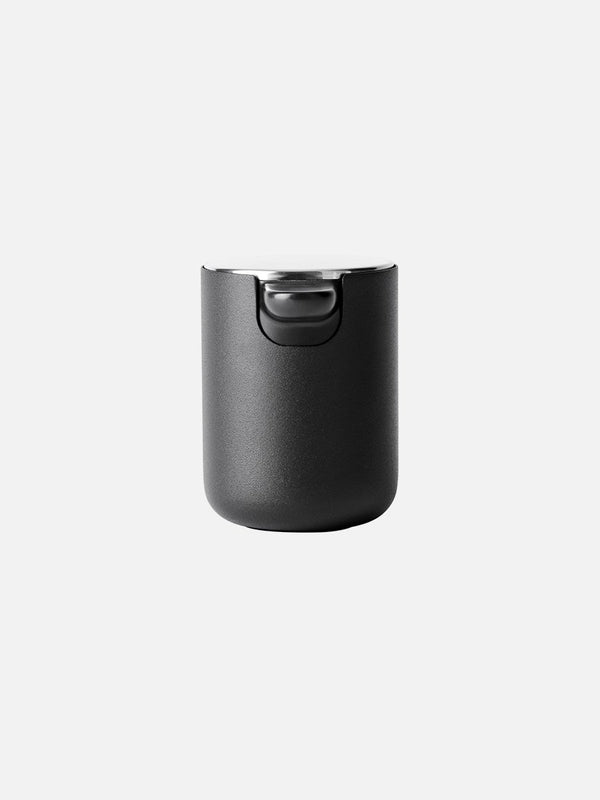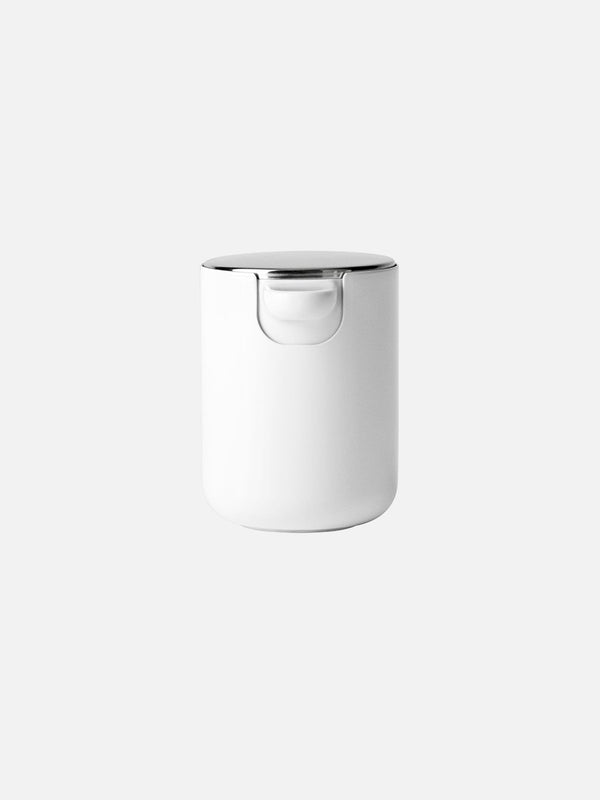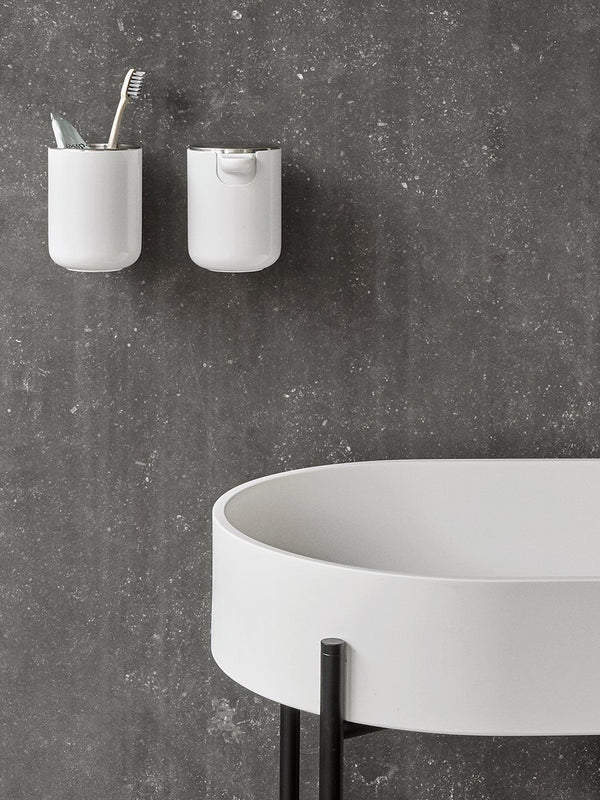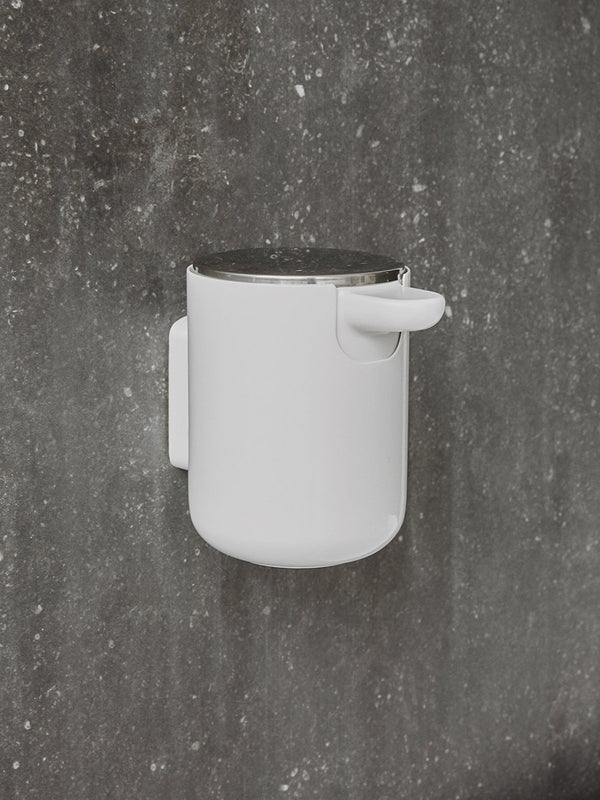 Audo Soap Pump - Wall Mounted
Audo Soap Pump - Wall Mounted
The MENU Bath Series designed by Norm Architects is seeing new continuous additions to satisfy fresh interior requirements - creating new ways to use spaces with intelligence and efficiency. The Toilet Brush, Toothbrush Holder, and Soap Pump were freestanding in the original versions - now wall mounted versions are available in black and white to free up counter and floor space.
The Bath Series from Norm Architects strive to convert the bathroom into a space where one can relax, refresh and enjoy a bit of respite. The novel wall-mounted modern toilet brushes & holders are easy to install, making everything including cleaning convenient and easy. It also reduces counter and floor clutter and lends a cleaner appearance. The fact that it is mountable makes it suitable for public spaces including office, hotel, and restaurant bathrooms, making sure that important objects are out of the way yet within convenient reach.
Stylish and simple, the Soap Pump is a pragmatic soap dispenser. It can be easily used, cleaned, and refilled when empty. You can refill it by just tipping it forward. To dispense the soap, gently touch on the brushed steel lid.
Features
Designed by Norm Architects
Streamlined functionality makes this soap dispenser nice to use
Easy to clean
Simple to install, includes all hardware
Size
4.25"H x 3.5"W x 4.57"DIA
Materials
Stainless Steel

Powder Coated Steel

Plastic
Returns
This item is covered under our 30 day return policy.