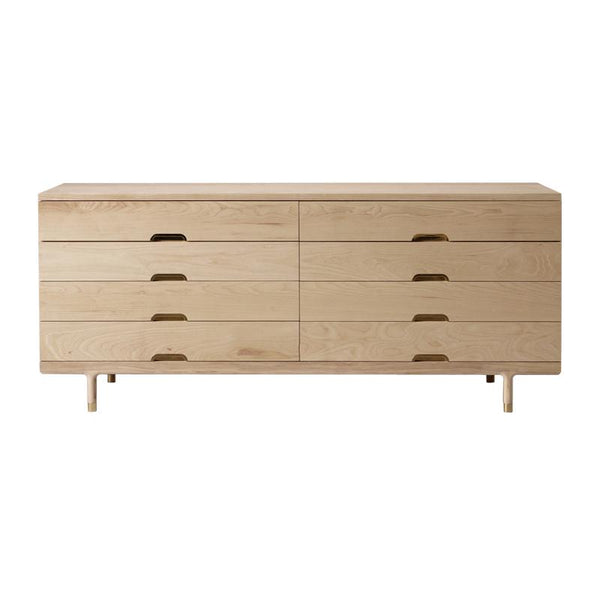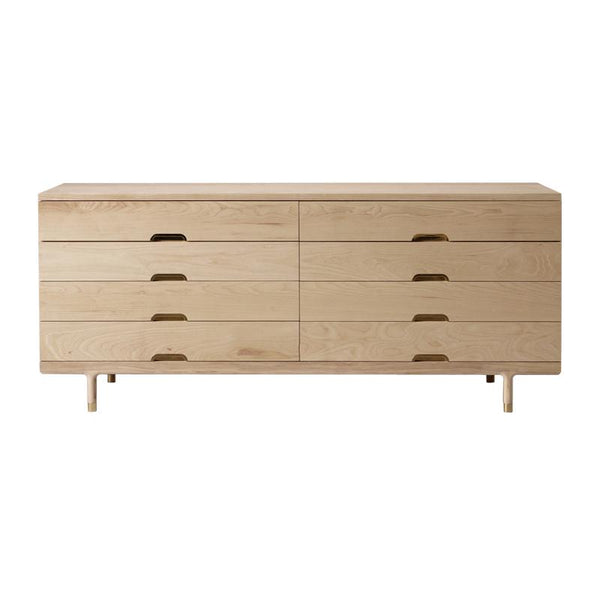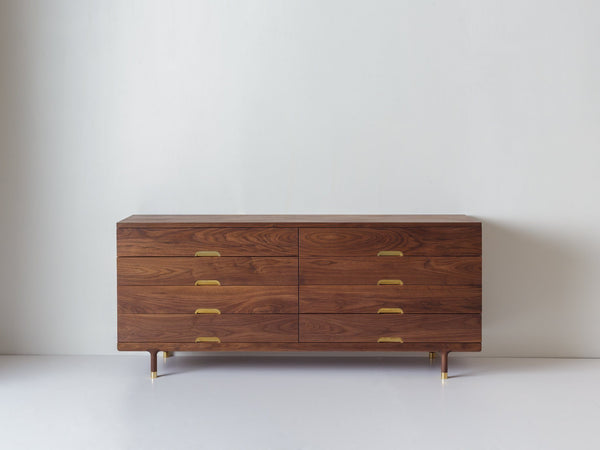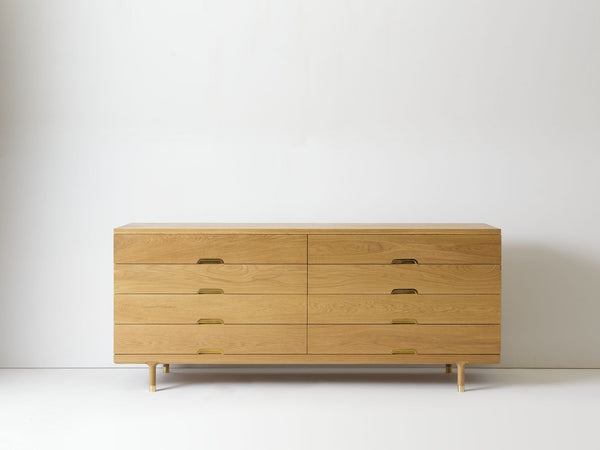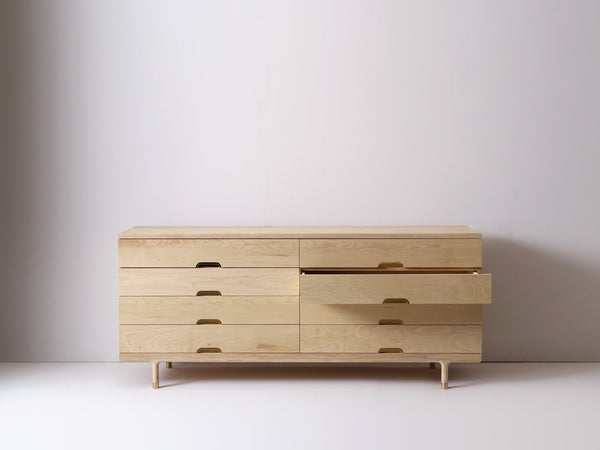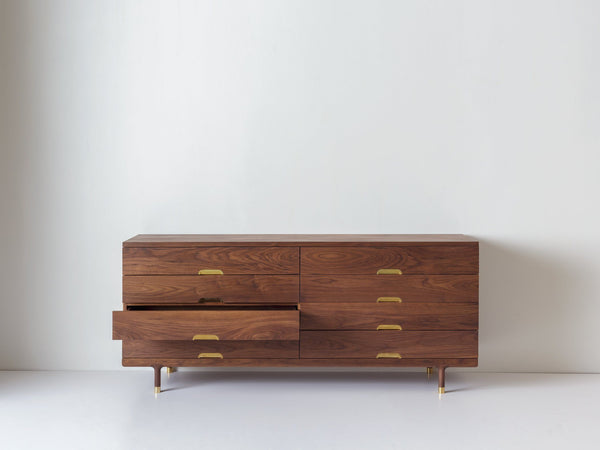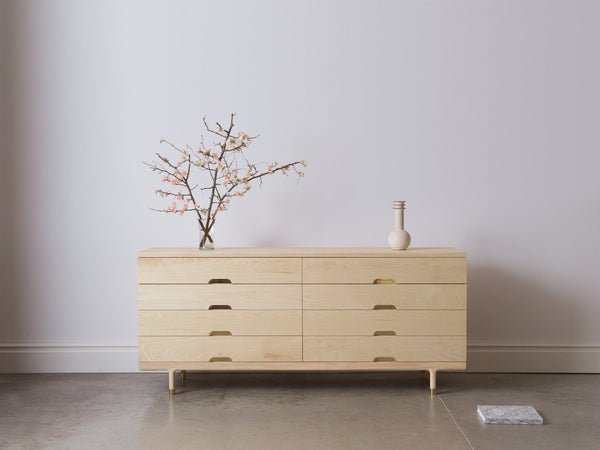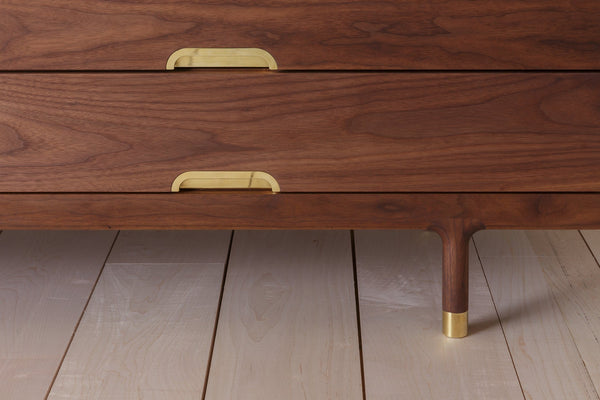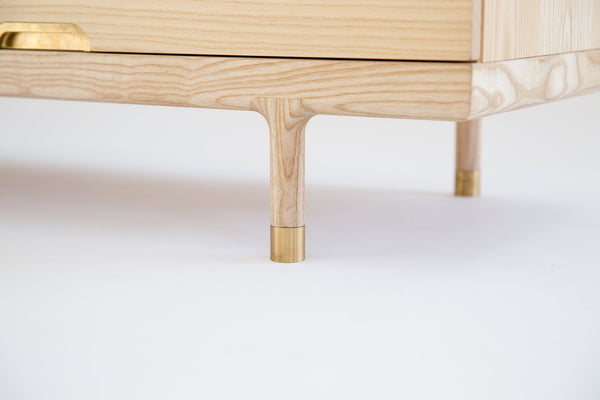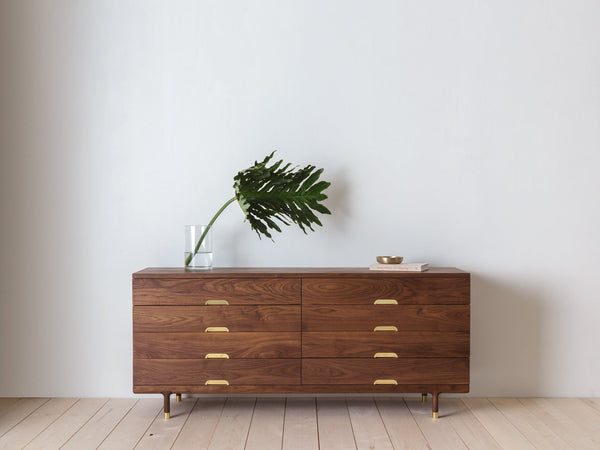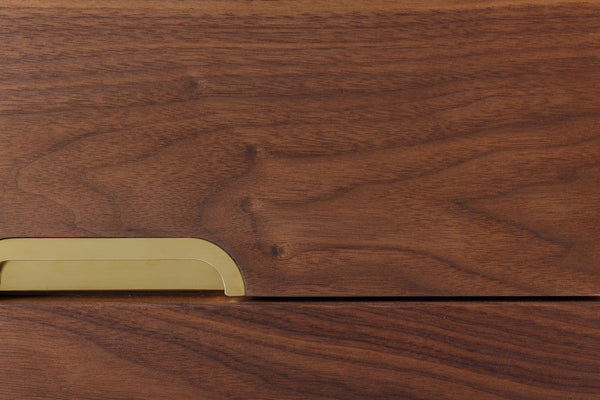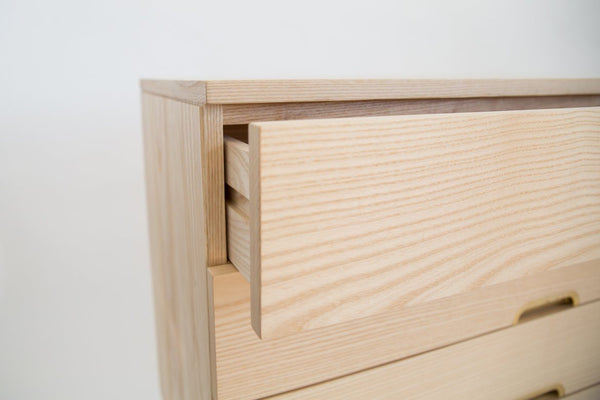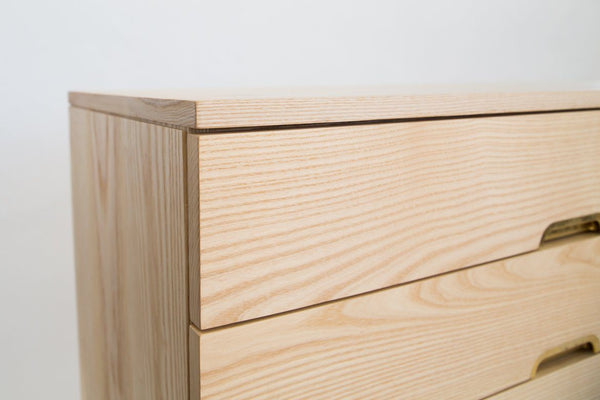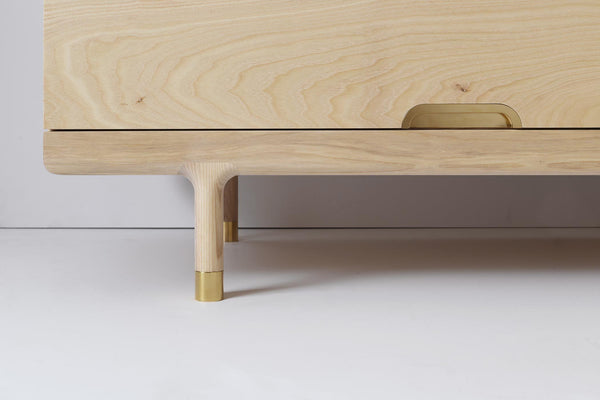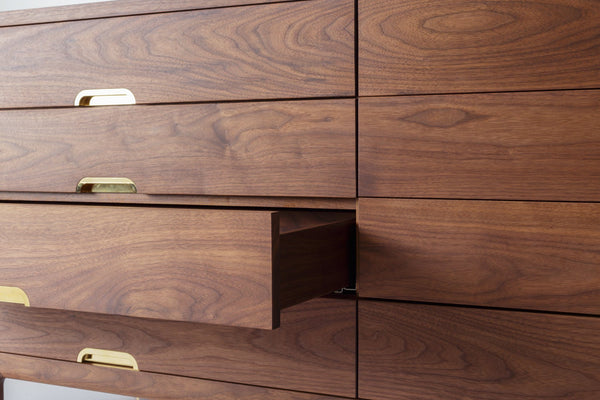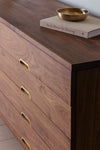 Kalon Simple Dresser
When all you need is something simple, the Kalon Simple Dresser is the perfect match. Crafted by skilled Mennonite craftsmen in Pennsylvania, the Simple Dresser is constructed of solid, oil rubbed hardwood with a focus on the important details that make a simple piece so intriguing -- brass pulls, wood-on-wood and dovetail joinery. With it's 8 luxurious drawers the Simple Dresser transitions easily from bedroom to studio and beyond.
The Kalon Simple Collection wanders through the ideas of natural materials, the inner sanctuaries of our home and the satisfaction of a beautifully designed furniture piece. I think that you will appreciate the simplicity and versatility of design.
Features
Machined solid brass pulls and feet

Dovetail joinery

Wood-on-wood or soft-close drawer slides.
Drawer boxes are made of solid wood with a backstop for full extension.
Drawer base is solid wood veneer-ply.

Easily removable drawers.




Back panel is made from ash-faced, solid wood veneer-ply for maximum dimensional stability.

Made in Pennsylvania
Size
Materials
Available in American Black Walnut or American Ash

Finished with

SCS Indoor Advantage Gold Certification premium organic oil/wax finish.




Non toxic and no off-gassing
Returns
This item is made to order. No cancellations or returns