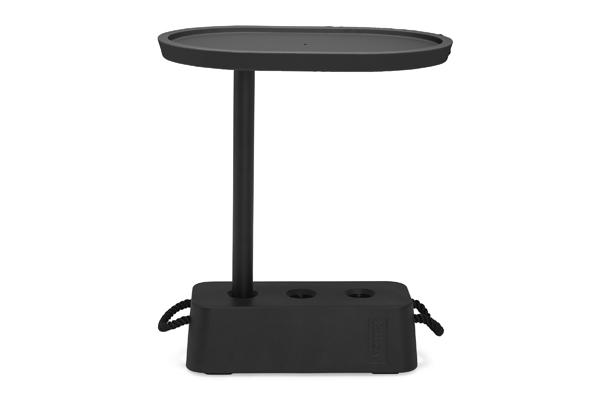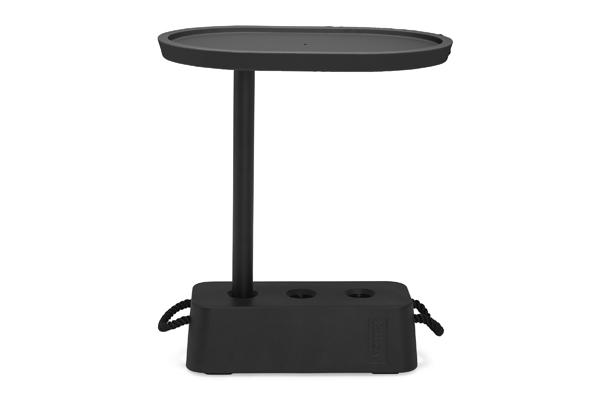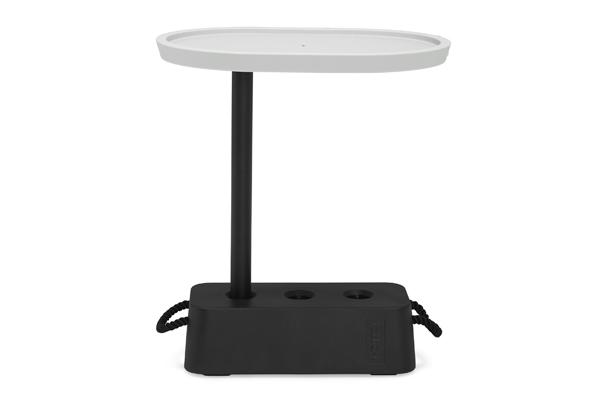 Fatboy Brick Table

Picture it. You're loafing in your Paletti. Lazing in your Headdemock. Or rocking your Rock 'n Roll. The last thing you need is to have to get up to fetch yourself a drink or answer your phone. Even getting up is too much trouble. What you need is a patio side table, but one with attitude. Solid, but without rocking. At the perfect chill height. And small enough to fit just about anywhere. Introducing Brick Table, the outdoor side table that understands what you need.

Brick Table is fabricated from super-strong recycled materials and steel that keeps its good looks in all weathers. Its heavy base looks like a block of concrete. Fill it with water or sand and we challenge you to knock it over. The tabletop can easily be fitted into one of three holes. And thanks to a cord attached to the foot, this is a side table you can drag to any part of your garden.

Fatboy really has left nothing to chance with this garden side table. You can install the tabletop symmetrically or transversely, whatever works best for you. And it's non-slip too, so your drinks will stay put. Need even more space? Get Brick's Buddy. Then you won't have to get up for anything anymore. Unless nature calls, of course. We don't have a solution for that. Yet.
Features
Suitable for indoor or outdoor use

Can be used with a second table top, Brick's Buddy

Base must be filled with sand or water

Size
25" H x 15.4" W x 22" Dia
Materials
Base & Top Material: Recycled Polyethylene

Leg & Top Inlay Material: Galvanized and Powder-Coated Steel

Returns
This item is covered under our 30 day return policy.