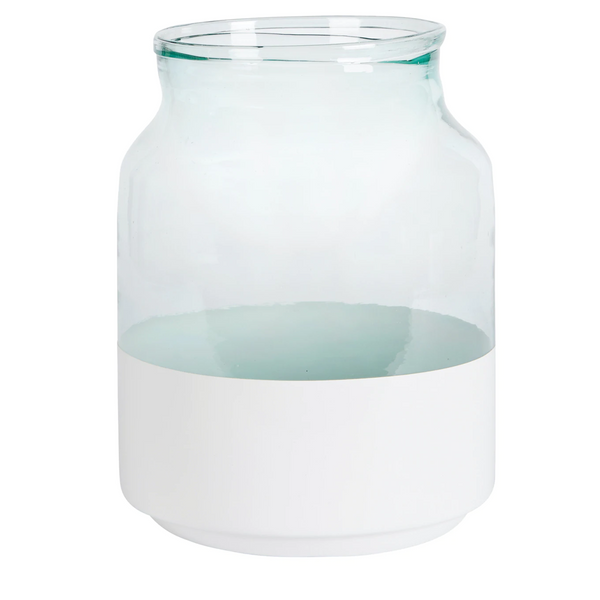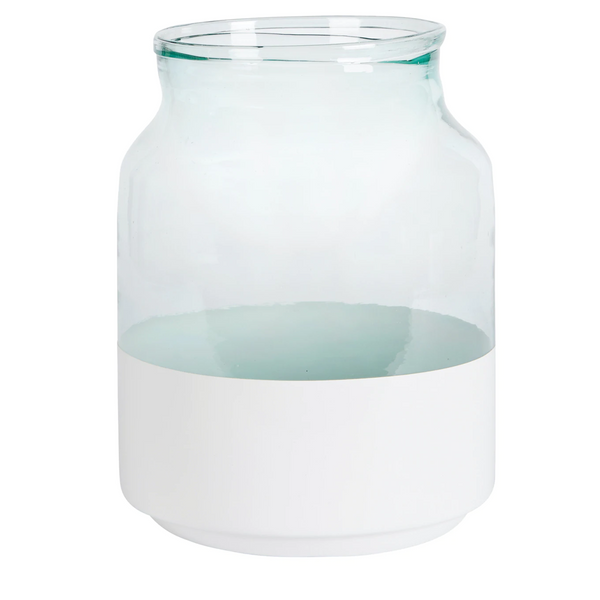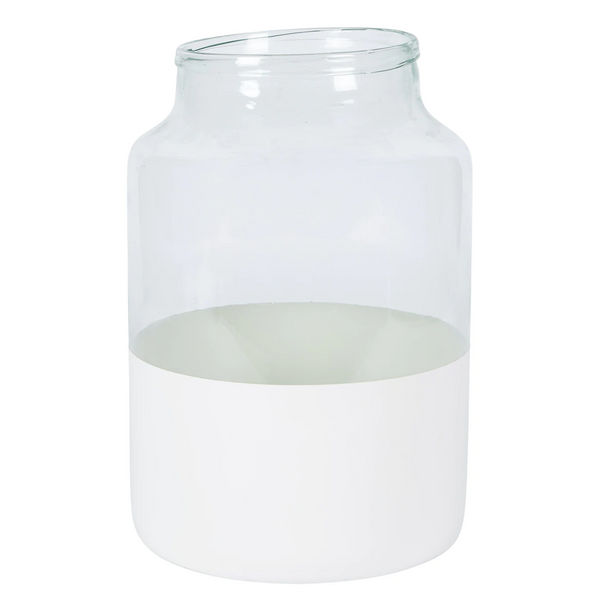 etúHOME Colorblock Mason Jar
etúHOME Colorblock Mason Jar

The collection of Colorblock Mason Jars is made from recycled glass, mouth-blown into vintage-inspired casts to retain their characteristic appeal. We have taken an original 5-liter mason jar and added a bold splash of high-gloss white paint to the bottom. Not only does the color add a contemporary element, but the small glass jar is also ideal for displaying flowers and hiding the bottom of the stems. For a statement-making combination, pair with our White Colorblock Mason Jars in Medium and Large.

The shape, size, and surface area of this product may vary slightly from the pictures shown due to the differences in grooves, dips, and bubbles that normally occur in natural and recycled materials. These identifiers are unique to each product and help to authenticate each item as one-of-a-kind.

Crafted by hand. It demonstrates the unique skill of the artisan in a world of mass production, made from recycled glass that has been extracted and reconditioned for a new use. Our process minimizes waste in landfills. Created by artisans using age-old techniques that are rooted in regionally specific traditions.

Features
Made from recycled glass

High-gloss white paint

Ideal for displaying flowers and hiding the bottom of the stems

Hand made


Made by artisans using age-old techniques



Size
Small: 7"L x 7"W x 9 ½"H

Medium: 8"L x 8"W x 14"H


Large: 9 ¾"L x 9 ¾"W x 17"H



Materials
Returns
This item is covered under our 30-day return policy.