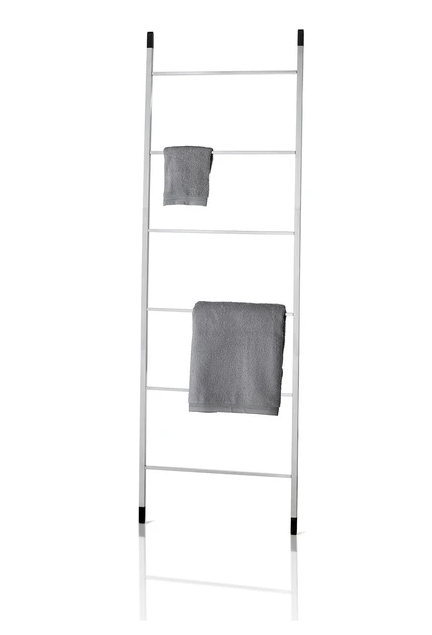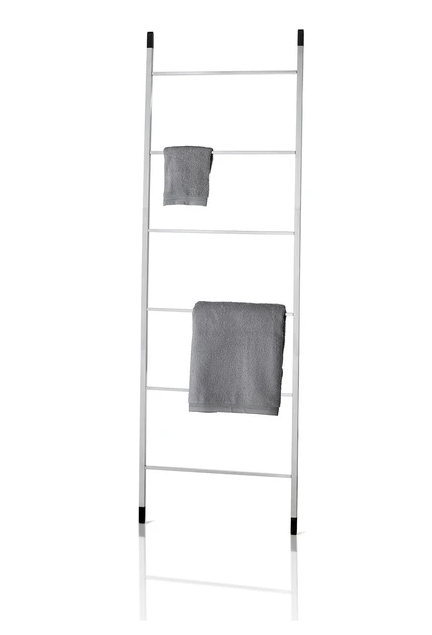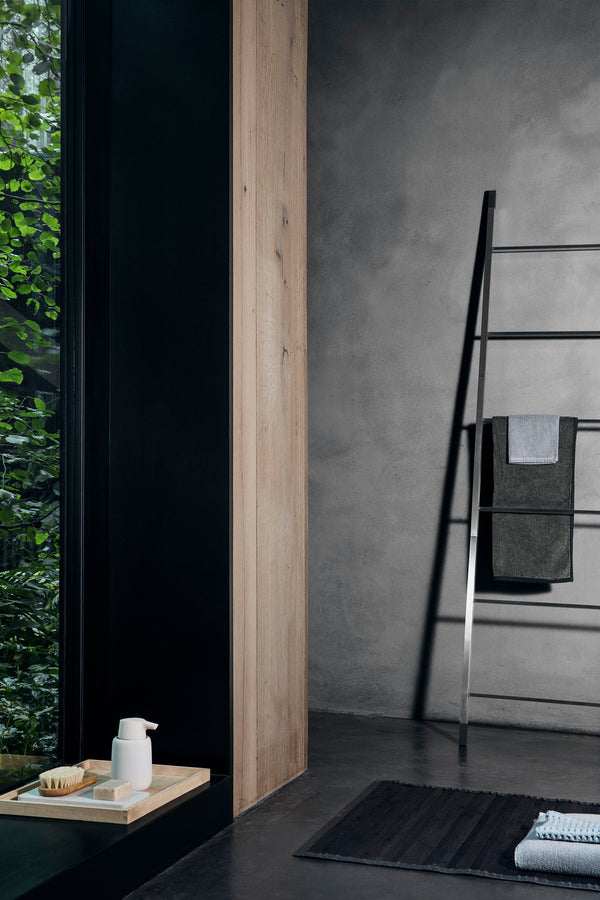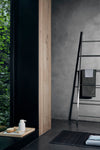 Blomus Menoto Stainless Steel Towel Ladder
Blomus Menoto Stainless Steel Towel Ladder

The blomus Stainless Steel Towel Rack - Ladder is a beautiful European style design to hold several towels.  Perfect for drying without wall heating. Perfect for bath, guest bath or by hot tub or pool.  Scratch resistant end caps to protect wall & flooring surfaces.  Could also be used to display throws, quilts, etc.
Run by the fourth generation of the Blome family in the town of Sundern in the North Rhine-Westphalia region of Germany, Blomus carries on the legacy of strong family allegiance and a talent for business. The Blomus brand also tells the story of a geographical area that was once the home of a thriving steel and coal industry. The family business was established in 1921 as a manufacturer of bicycle parts, and in 1961 branched out into gifts and design items, locally produced from copper, brass, pewter, and stainless steel. The year 2000 marked another shift in our history when the name Blomus was chosen, and the visionary design brand of today was born.

Features
Holds several towels

Perfect for drying damp towels or for display
Scratch resistant end caps
Size
Materials
Nickel or Chrome Plated Steel
Foam Rubber
Return 
This item is covered under our 30-day return policy.