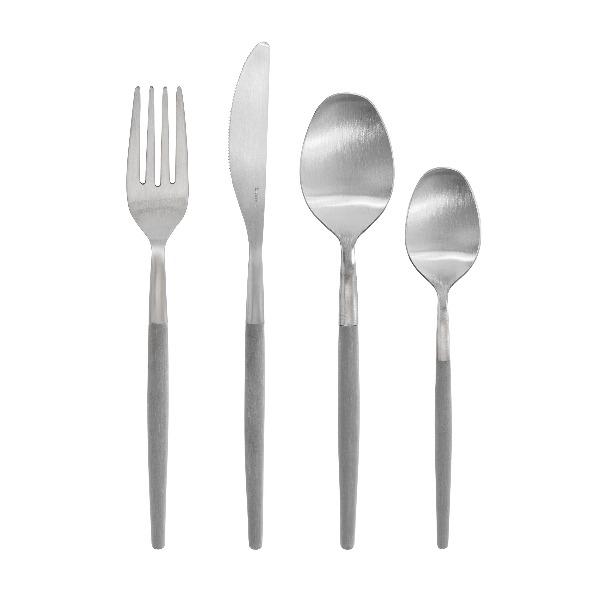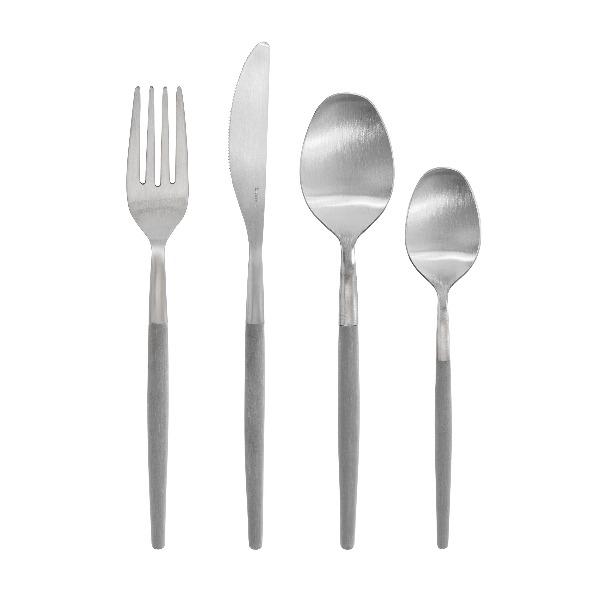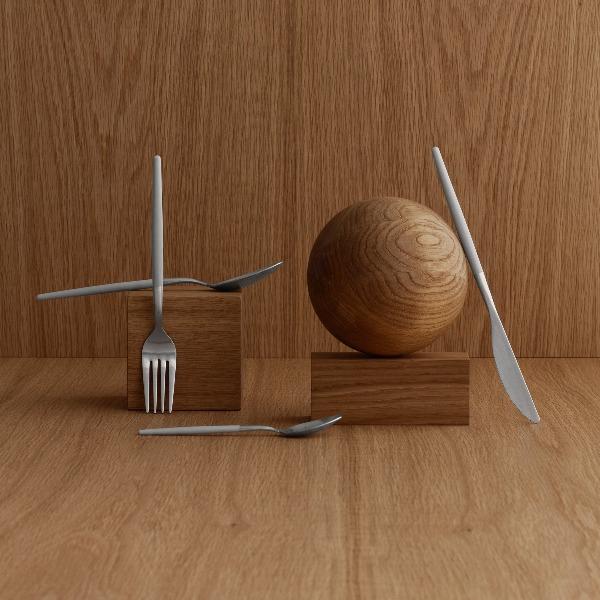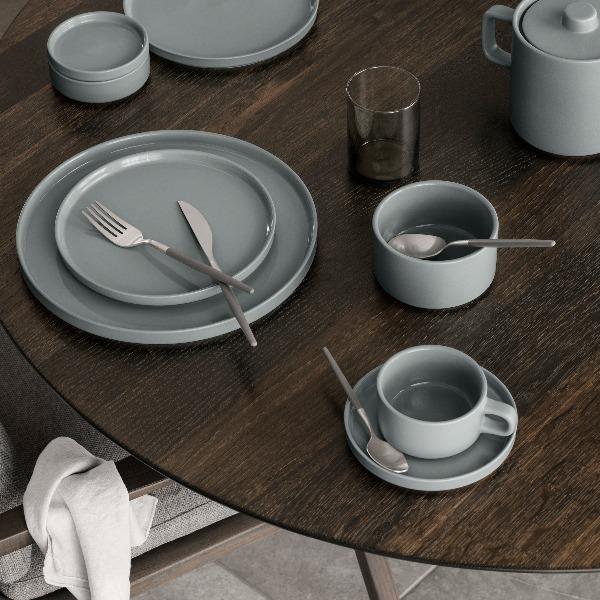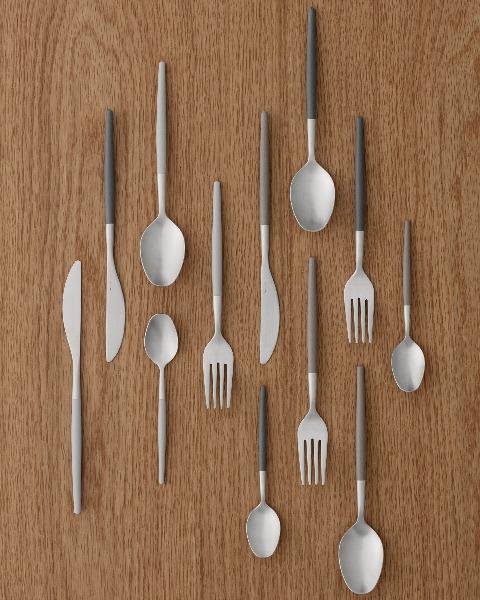 Blomus Maxime Cutlery Set - 16 Pcs.
Blomus Maxime Cutlery Set - 16 Pcs.

The Blomus MAXIME Flatware Set, with its slender silhouette, understated colors and softly curved details, is a beautiful interpretation of a tableware classic, designed by Theresa Rand. MAXIME is created with the humble ambition to please the eye as well as stand the test of daily use. Thanks to the tactile resin handles, the pieces sit comfortably in the hand with a beautiful stainless steel counterweight utensil at the top. The handles color-coordinate with the blomus range and are made of a combination of matt brushed stainless steel and a synthetic resin, POM (polyoxymethylene), which is used to produce precision parts.

In addition to their pleasant feel, the handles are scratch-resistant, easy to clean and dishwasher-safe. Mix and match the colors for a unique table setting. Matches beautifully with the delicate porcelain RO line of blomus dishware.
Features
Set Includes:
4 Forks
4 Knifes
4 Tea Spoons
4 Soup Spoon
Dishwasher Safe

Available in Mourning Dove (light grey/brown) & Sharkskin (dark grey) handles
Size
Roughly 7.5" Length x .75"/1" Width
Materials
Matte Brushed Stainless Steel

Synthetic resin, POM (polyoxymethylene)
Return 
This item is covered under our 30-day return policy.