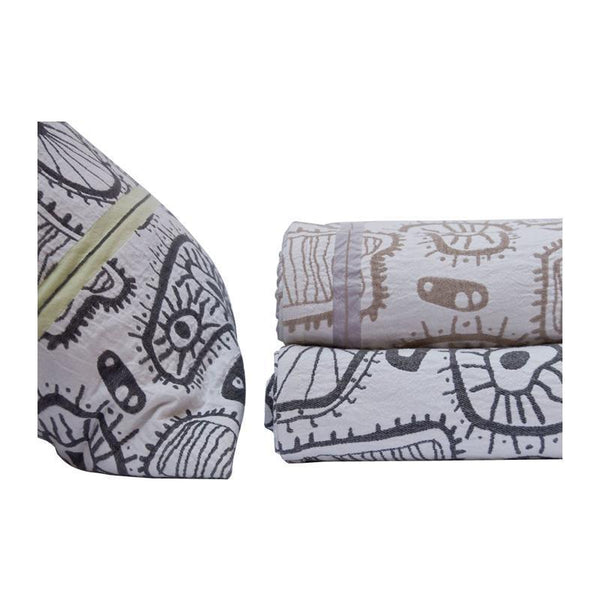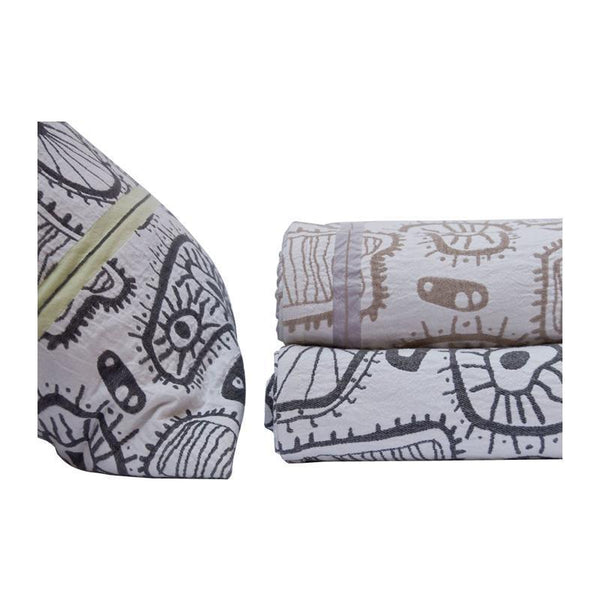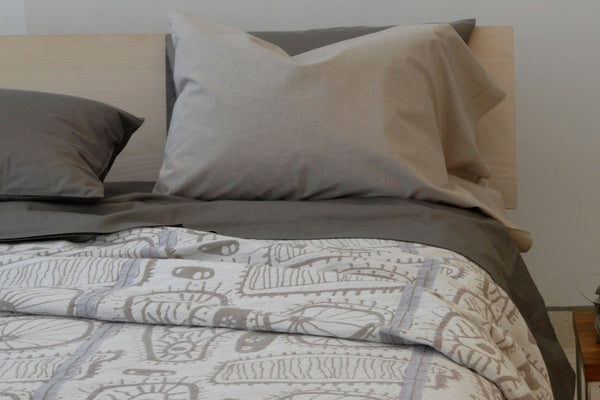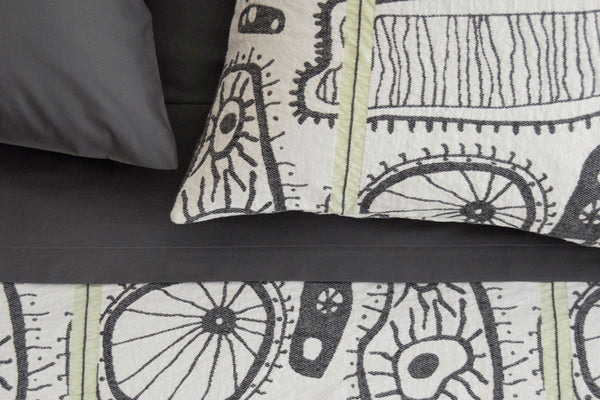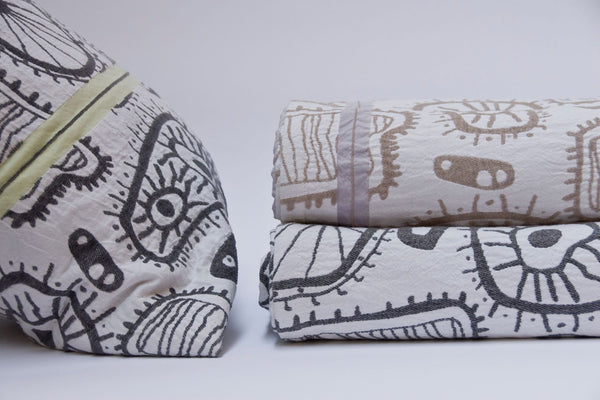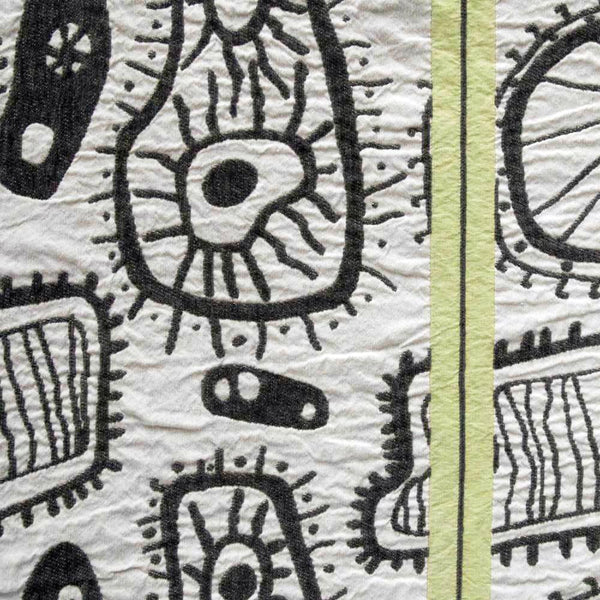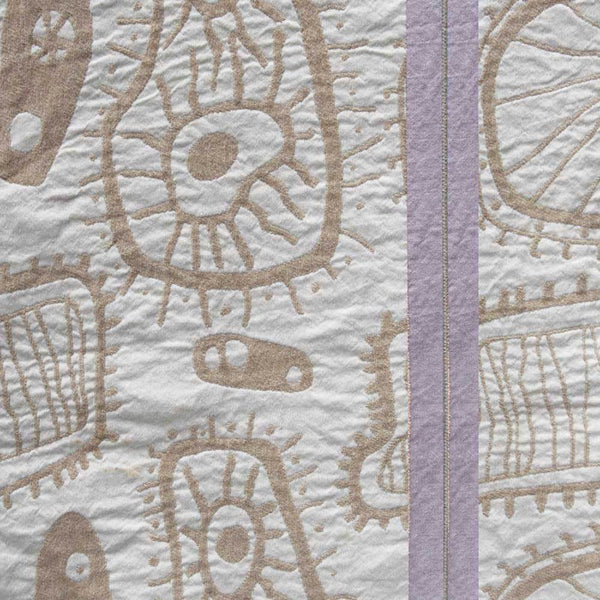 Area Cellma Coverlet
AREA is a New York-based company founded by Swedish designer Anki Spets. Anki started AREA in 1990 to continue the Scandinavian tradition of good design for everyday with original designs, natural fibers, and long-lasting beauty and comfort. The products are designed to complement one another, creating continuity and endless design possibilities.
The Cellma Coverlet is a Matelassé cotton heavyweight coverlet with a chenille yarn. This velvety soft, pre-washed quilt-like coverlet is a fun, freely expressive pattern that plays on the cell, the building block of all life. The word cell is derived from cella, Latin for 'small room', and this graphically lively heavyweight coverlet adds an exuberant touch to any contemporary bedroom.
Features

Pairs well with both earthy and cooler solids

Coverlet has a 1" hem
Velvety soft
Pre-washed quilt like coverlet
Size
Materials
Returns
This item is covered under our 30 day return policy