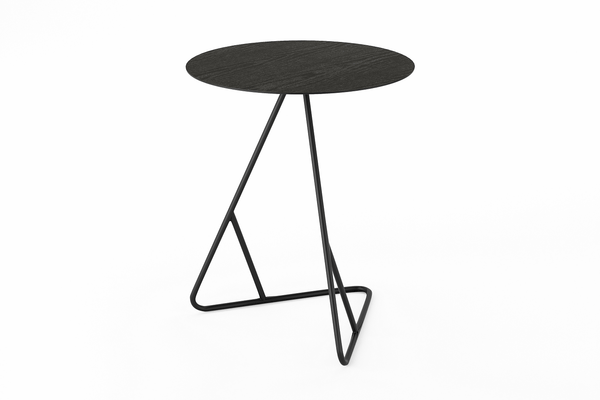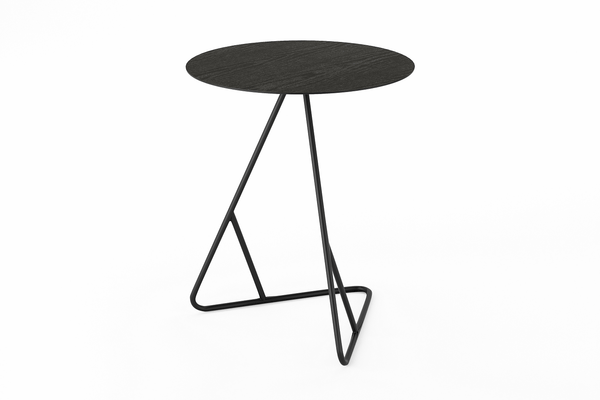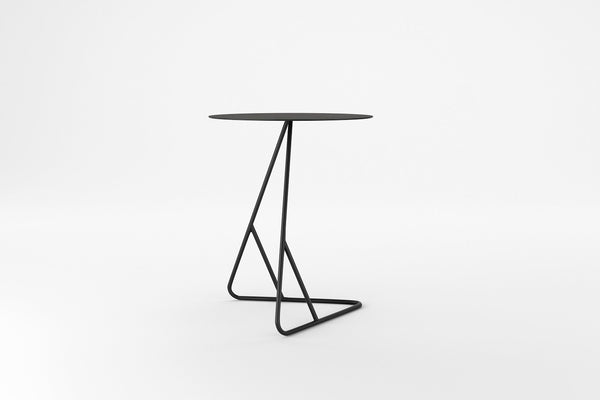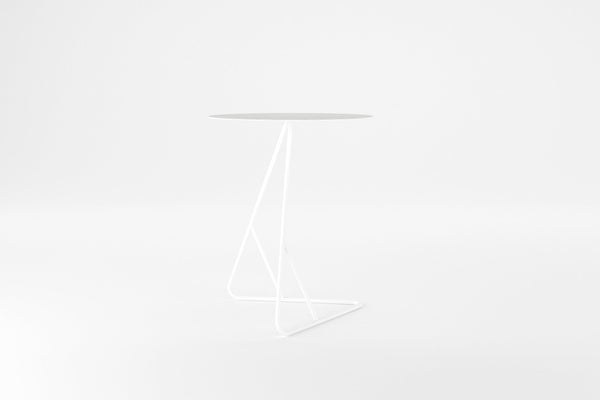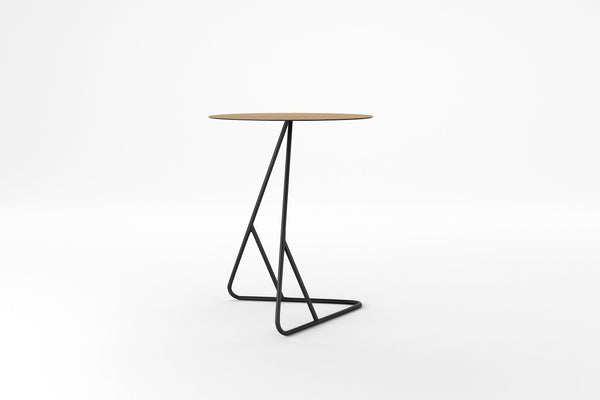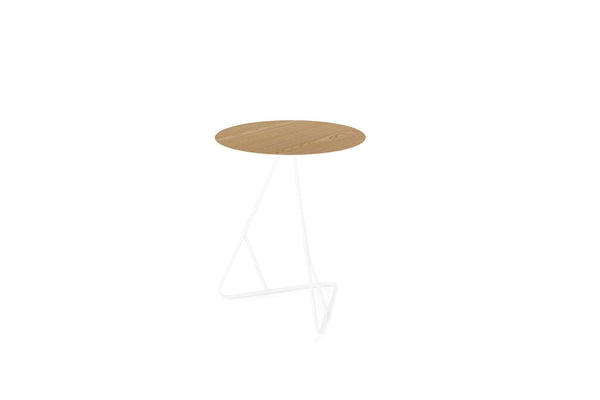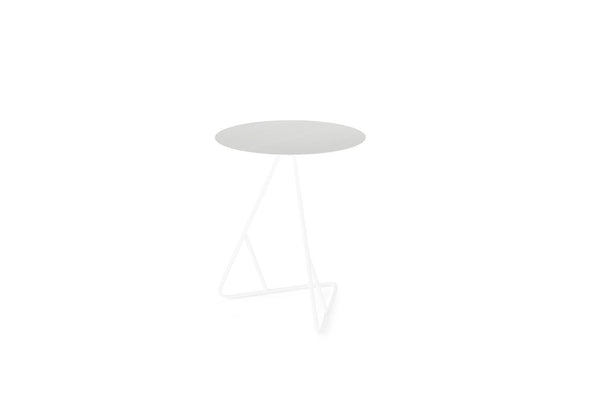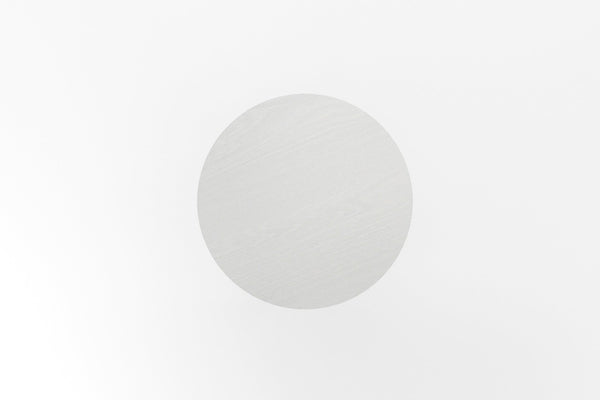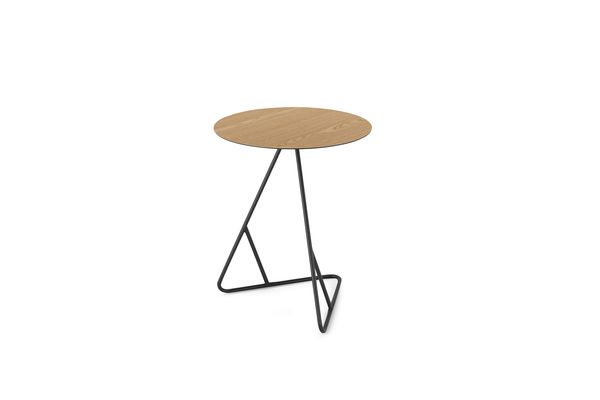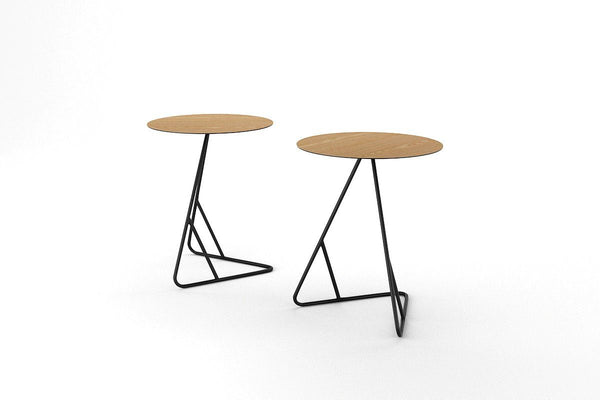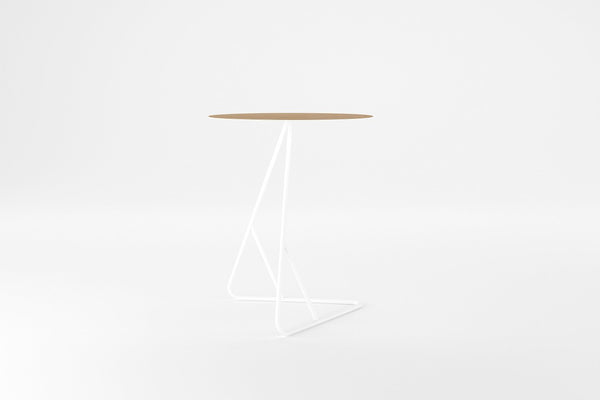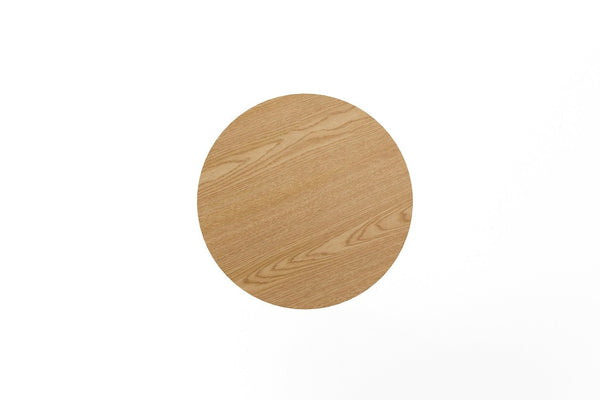 Tronk James End Table

Seemingly defying the laws of nature, this Danish-inspired design is composed of a razor thin metal top covered with oak veneer, atop an elegant wire base. The warmth of the wood grain adds a level of complexity balancing the minimalist base for a table that will leave your guests intrigued and your mama proud she raised someone with such good style. The offset base conveniently slides under the sofa making it the perfect accessory for those who have ditched the traditional desk and instead work from the couch, or the hip office office that sometimes needs a little more working space.
Tronk is a Cincinnati-based furniture company that prides itself on their unique designs, the quality of the materials used, as well as the craftsmanship. Created by two friends from Ohio, Tronk launched in 2013 and has been designing modern pieces and shipping them all over the world ever since.
Features
Powder-coated steel

Oak Veneer top
Matte finish
Made in the USA
Size
Materials
Razor-thin top made of Oak veneer over steel
Powder-coated steel
This item is covered under our 30-day return policy.