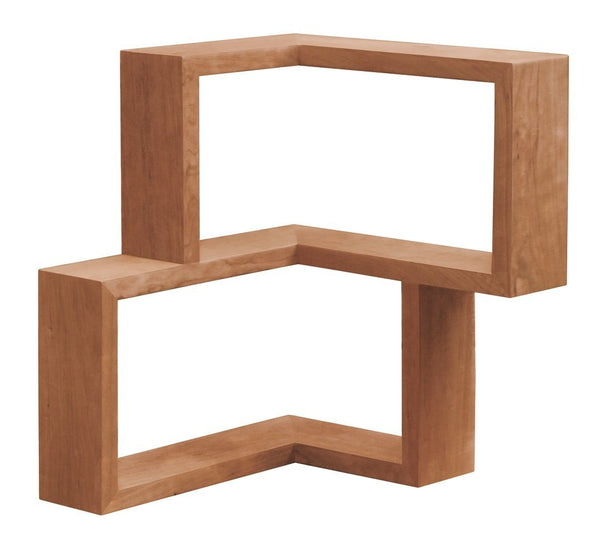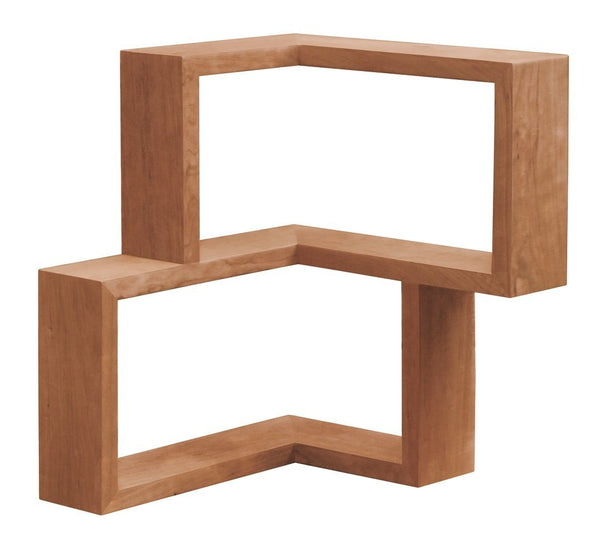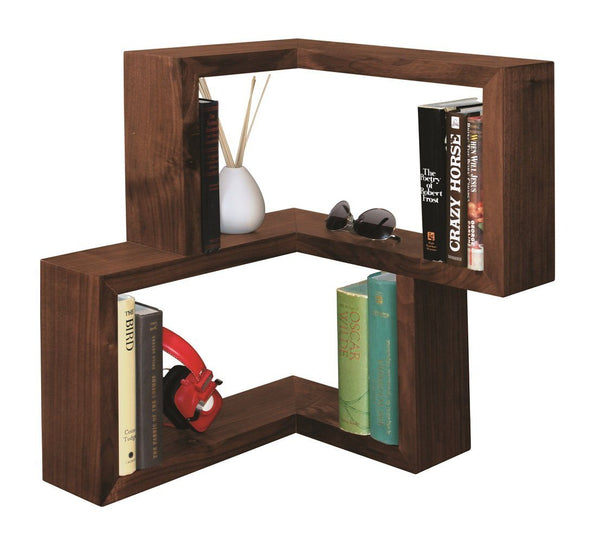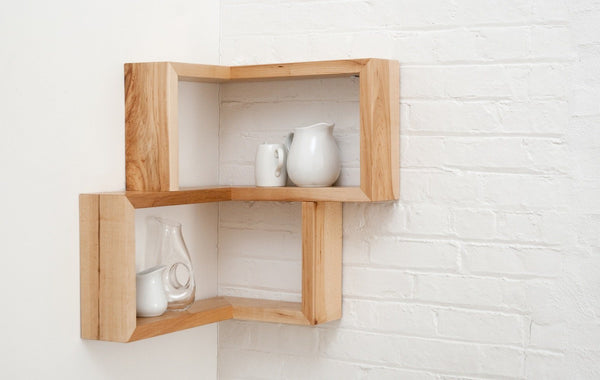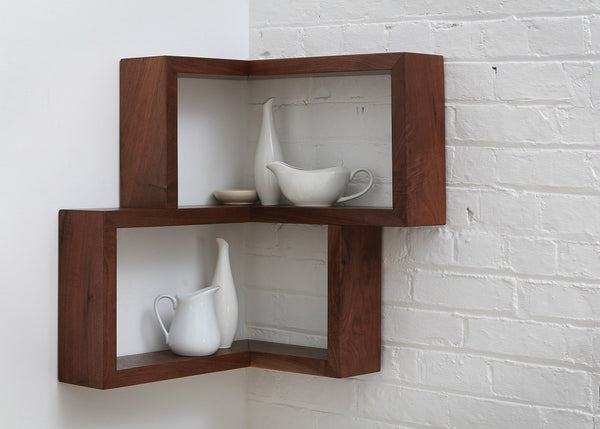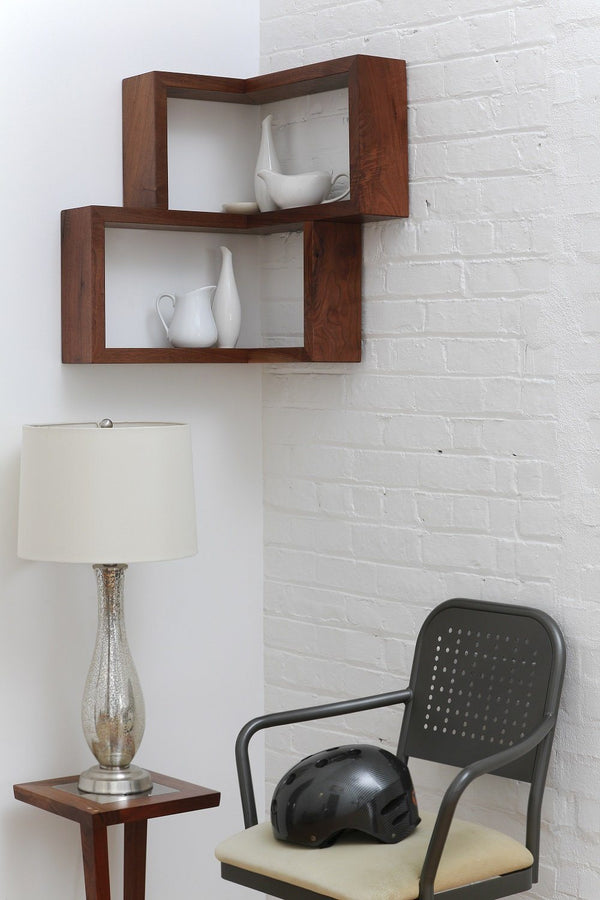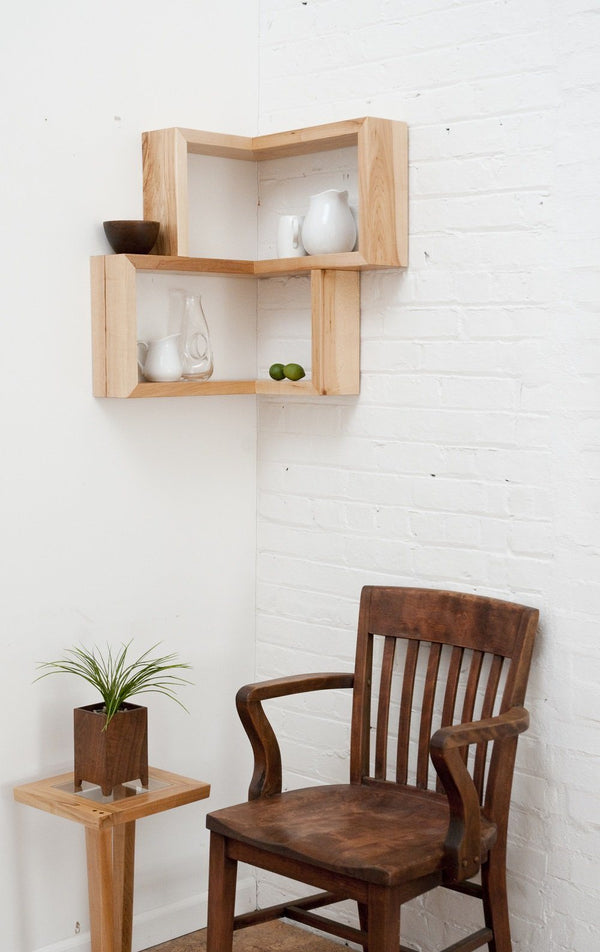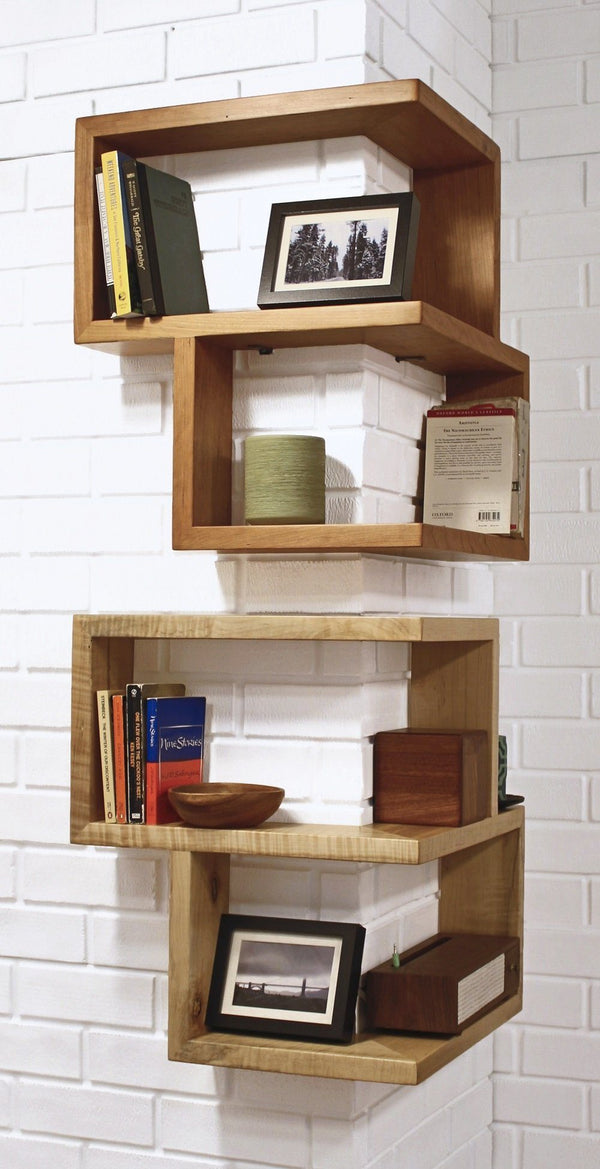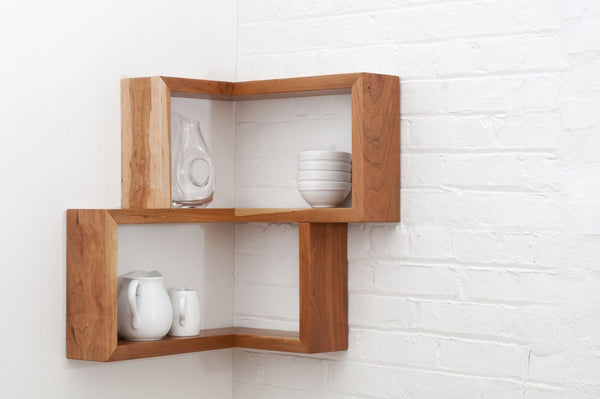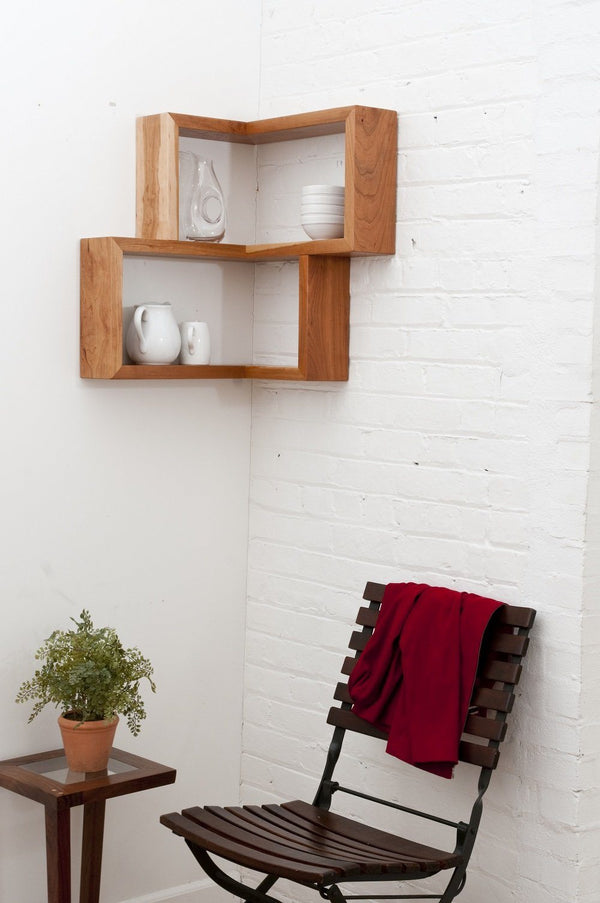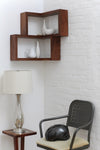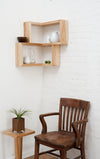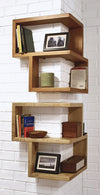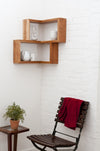 Tronk Franklin Shelf

The award nominated Franklin Shelf is a 90 degree corner shelf. This unique design allows for maximum storage space, while occupying a very small area. The smooth wooden finish of this shelf will make a great addition to any corner, table, or desktop. Its sturdy build allows it to be hung or stand on its own.
Tronk is a Cincinnati-based furniture company that prides itself on their unique designs, the quality of the materials used, as well as the craftsmanship. Created by two friends from Ohio, Tronk launched in 2013 and has been designing modern pieces and shipping them all over the world ever since.
Features
Solid wood
Handcrafted in the USA
Corner shelf
Size
20"W x 20"L x 23.75"H
Depth of shelf: 7"
Materials
This item is covered under our 30-day return policy.