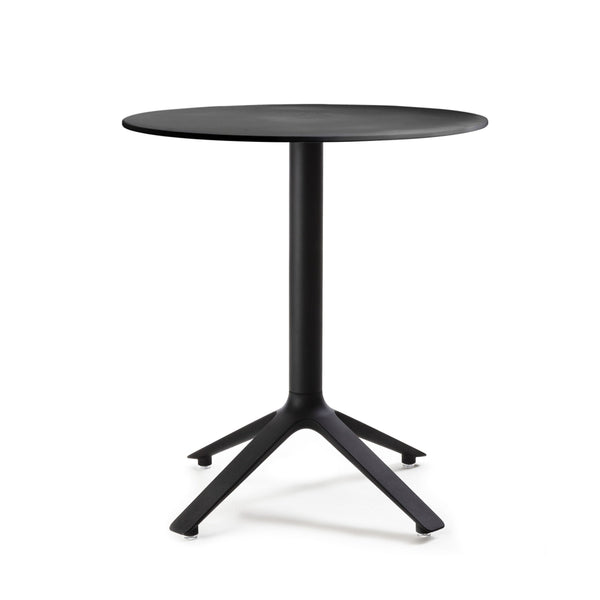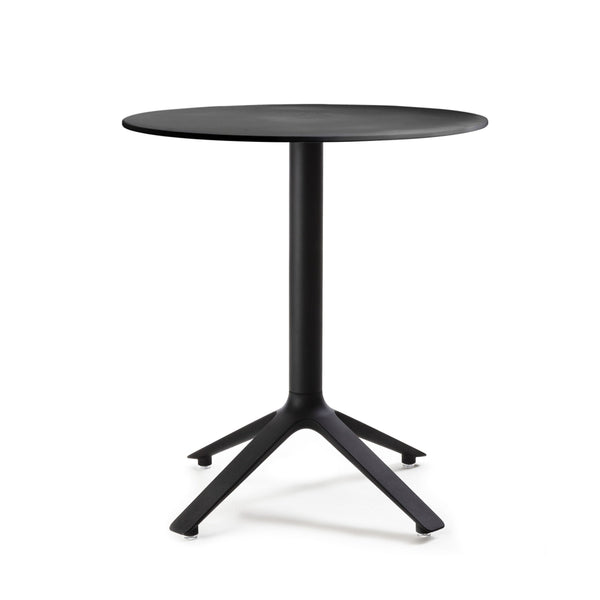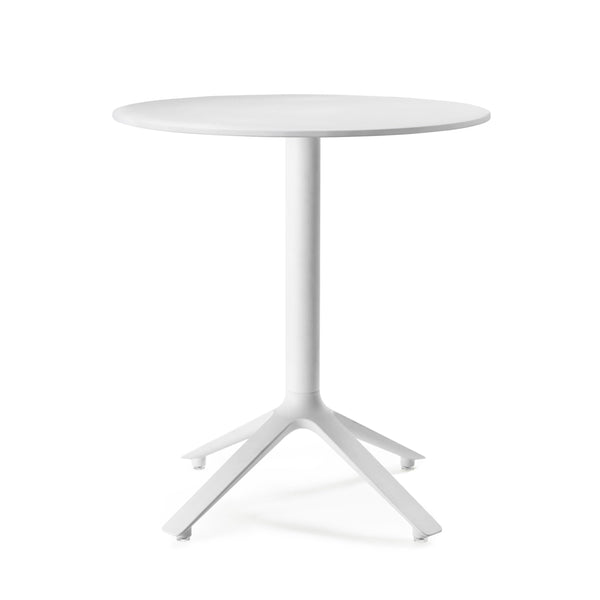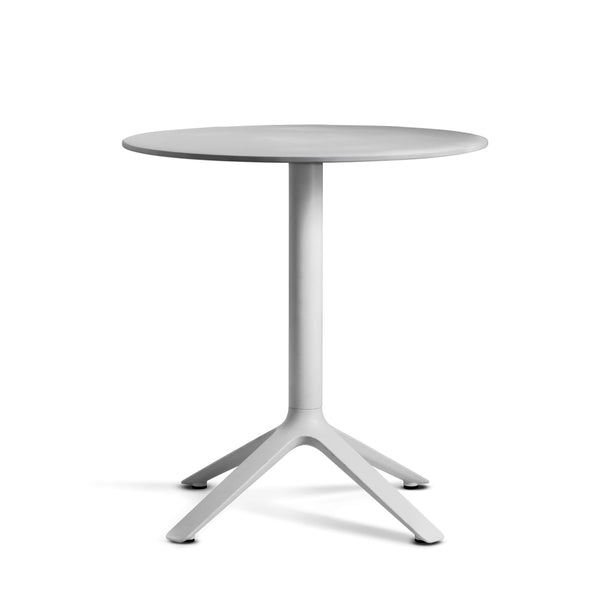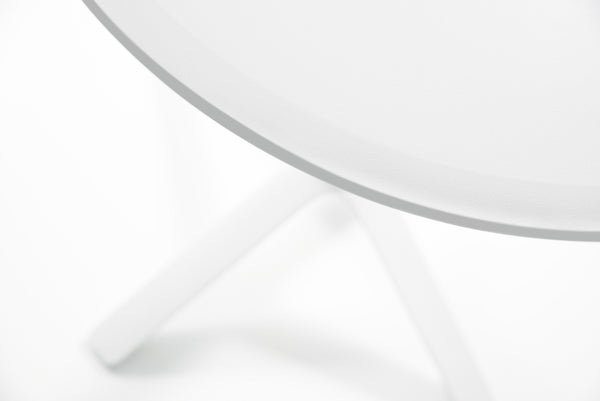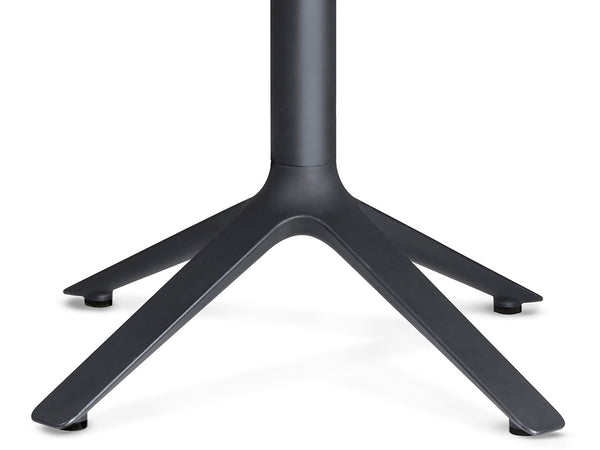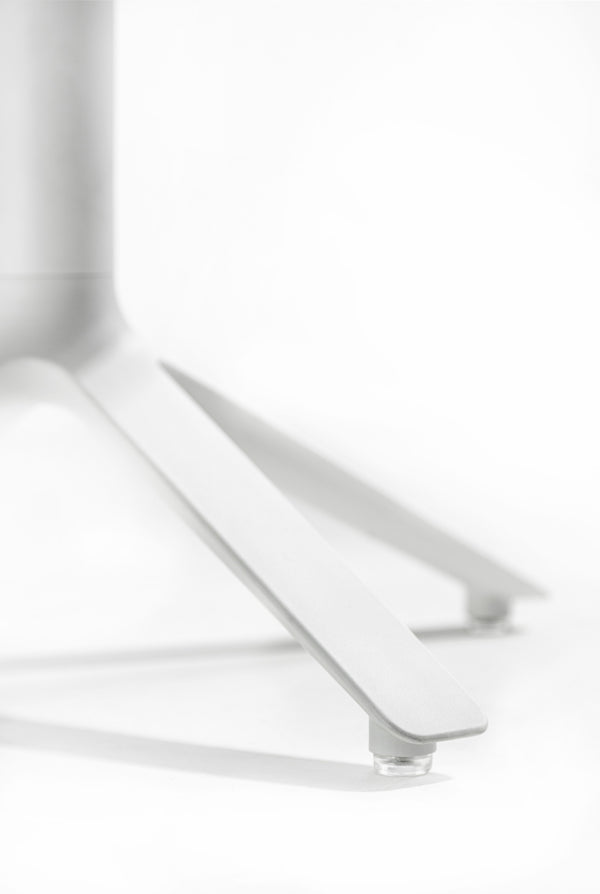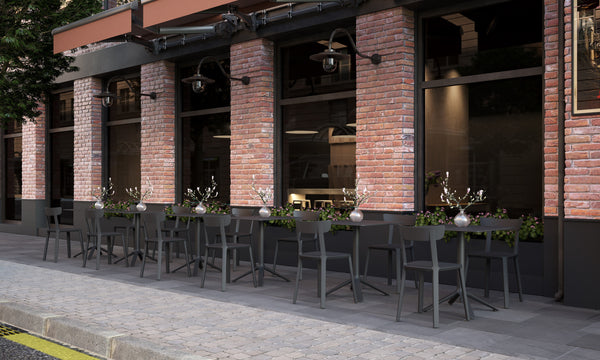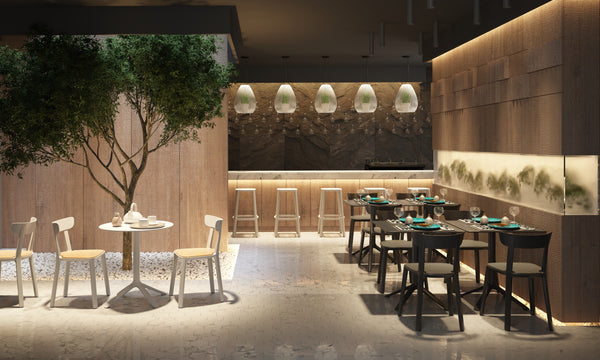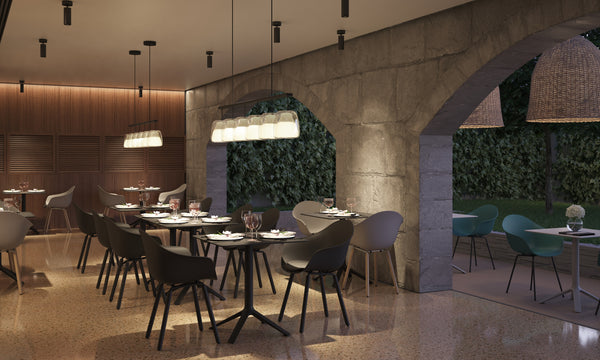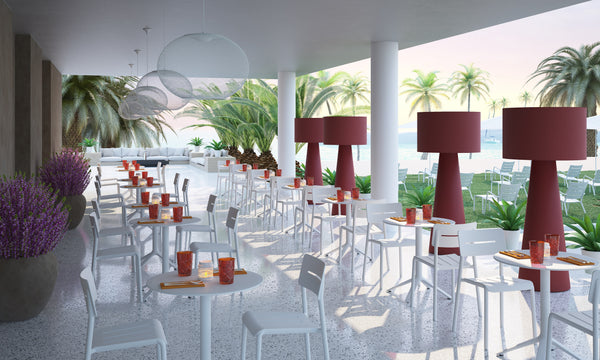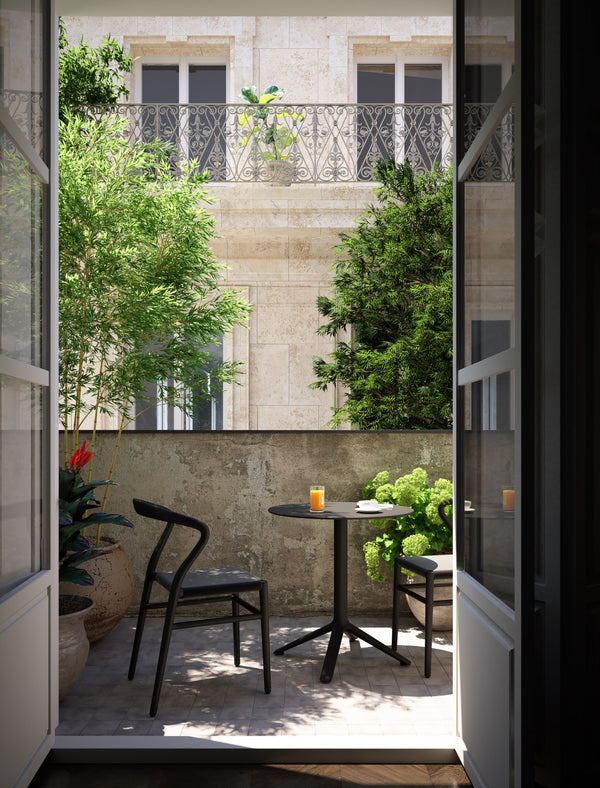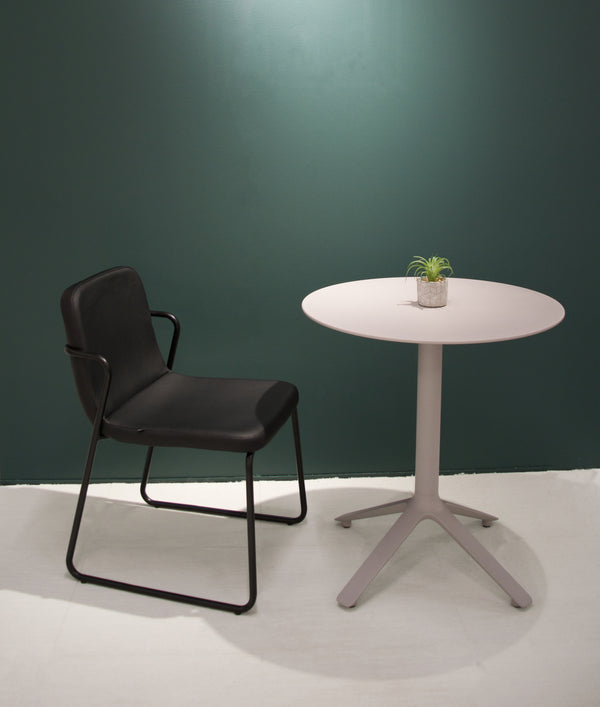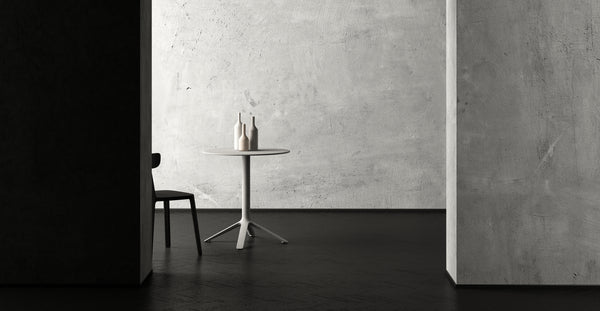 TOOU EEX Dining Table - Round
TOOU EEX Dining Table - Round
X is a sound, a symbol, a meaning. All enclosed in a shape that is always recognizable by its intrinsic, essential stability. Rather than the mathematical variable, our reference is to a supporting structure, just like a circle would stand for a wheel. Eex presents a collection of contract tables that are also suitable for domestic contexts. Available in square or round tops and in two heights which can be used either as side or dining table. Polypropylene and metal components with black, white, or light grey finishes blend into a single colour. The top has no sharp corners or edges, and its shape is further emphasized by a light, elegant mirror-polished outline. A soft, rounded shape which is free of any grooves and unnecessary decorations lets water and dewdrops slip away, making it ideal for a practical and comfortable use. The simplicity of its iconic shape allows for a perfect combination with all of the TOOU seats, creating ideal solutions both for indoor and outdoor applications.

Conceived for both interior and exterior furnishing, for singles and communities alike, with a cross-fit aesthetic that adjusts to every living style, TOOU objects are designed and built for each one of us. Our aim is to create objects that are durable in their design and aesthetics, and that are never superfluous accessories designed for facile consumption that is dominated by ephemeral trends.
In and outdoor use

UV resistant
Size
Material
Polypropylene with Air Injection technology
Returns
This item is covered under our 30-day return policy.
The TOOU TA Bar Stool is an authentic piece made by TOOU