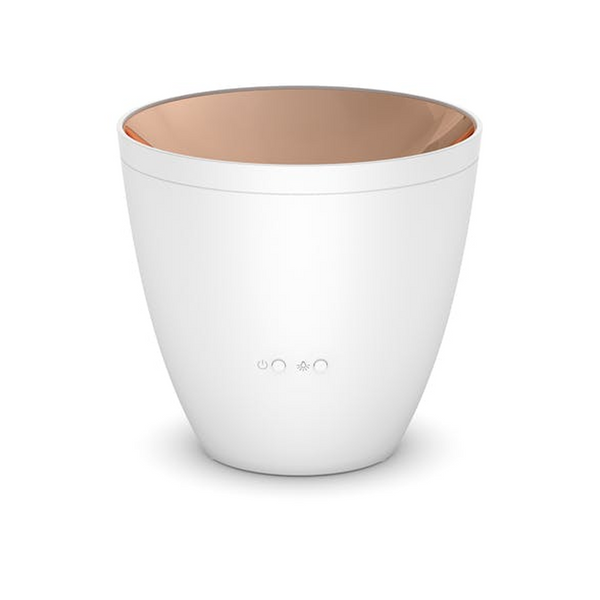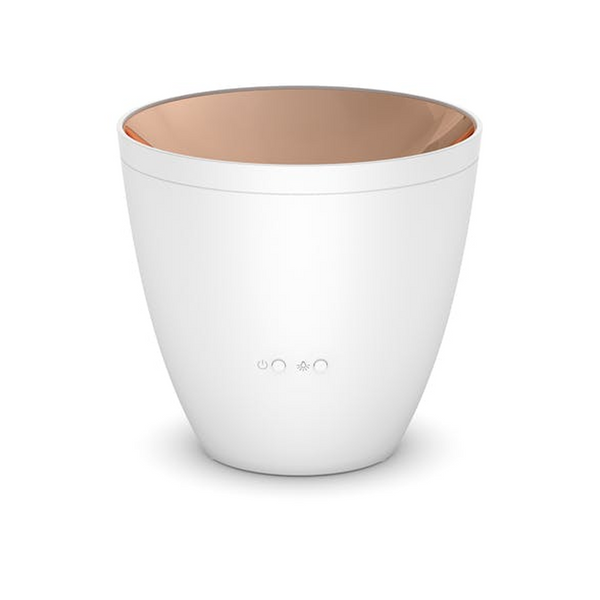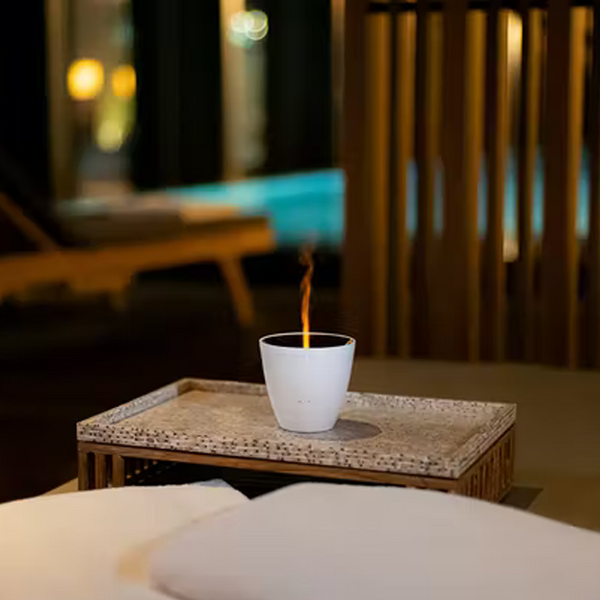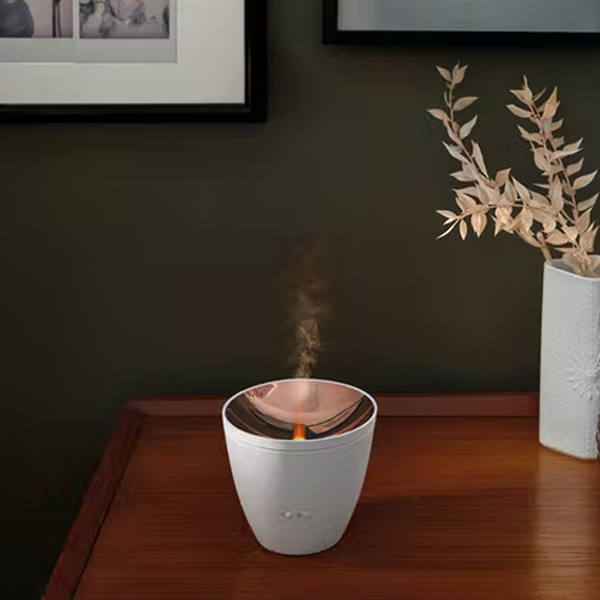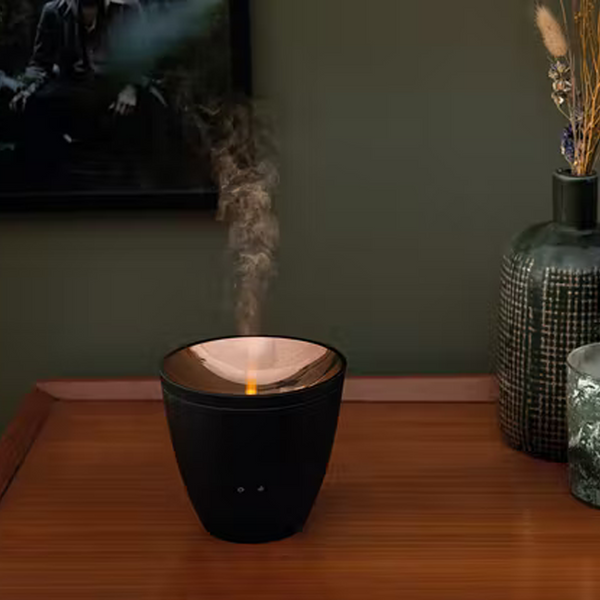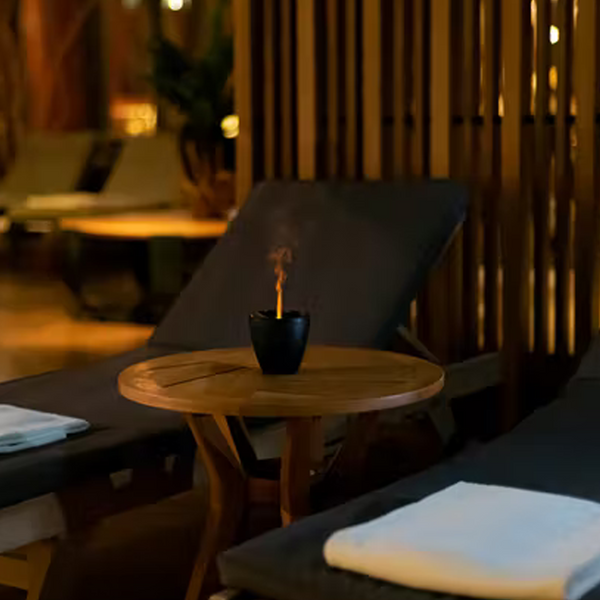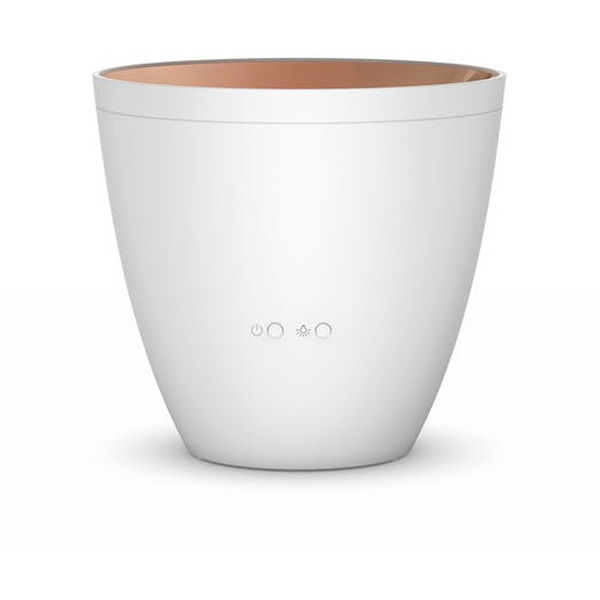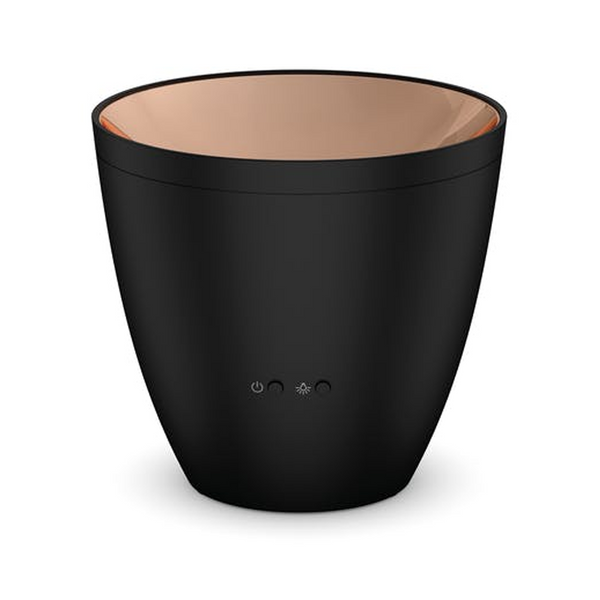 Stadler Form Zoe Aroma Diffuser
Stadler Form Lucy Aroma Diffuser
Lucy diffuses your favorite aroma quietly along with deceptively realistic candlelight. Her Amber LightTM bathes the room in gentle candlelight to create a magical feeling of well-being. There is nothing to stop your candlelight dinner or a cozy evening with a cup of tea. Lucy uses ultrasonic technology to diffuse fragrances and essential oils around the room in the form of a fine mist and, when her water container is empty, she switches it off automatically. Lucy is also perfect for bedrooms. If you would prefer the scent without the light, the Amber Light TM can be dimmed or switched off completely. With a battery life of up to 7 hours and a USB cable for mobile use, this mobile aroma diffuser is your loyal companion to accompany you on vacation or in a hotel. She creates a beautifully fragranced, cozy mood for you to relax in, wherever you are.

FEATURES
Diffuses aroma in amber-colored light

Rechargeable anywhere thanks to a USB cable


Up to 7 hours of battery life



SIZE

MATERIALS
 RETURNS
This item is covered under our 30-day return policy.