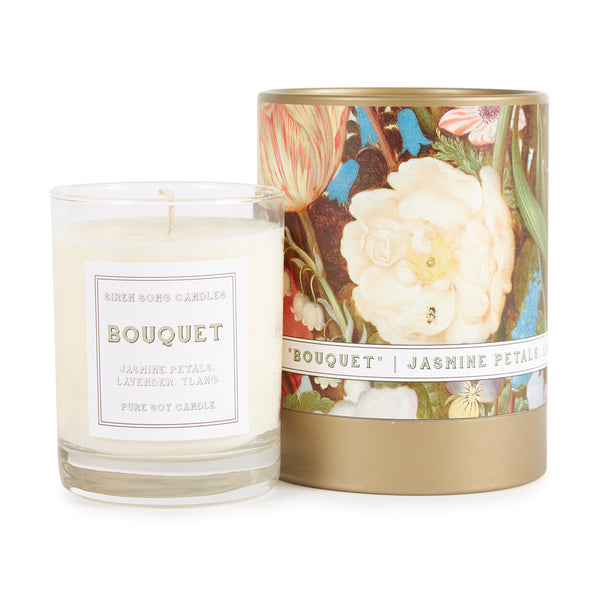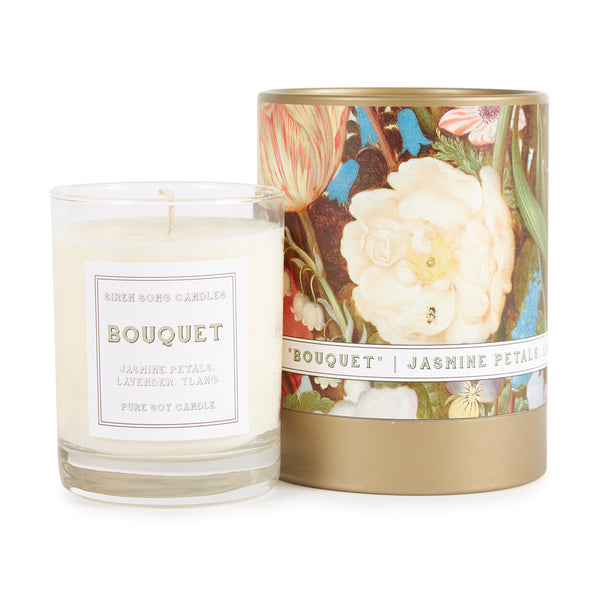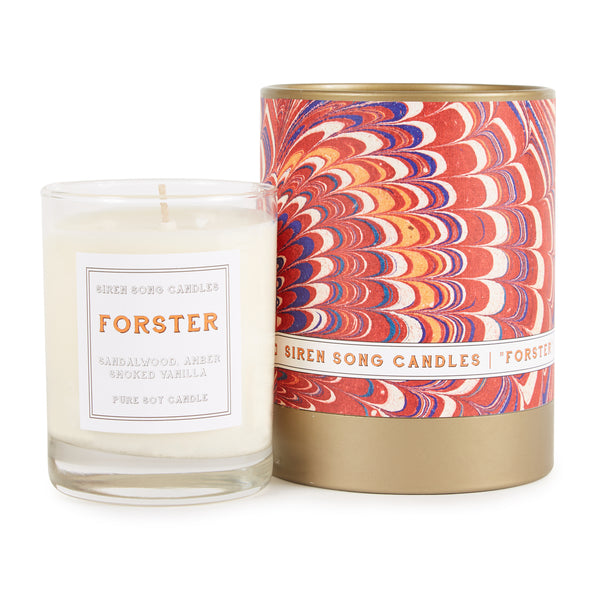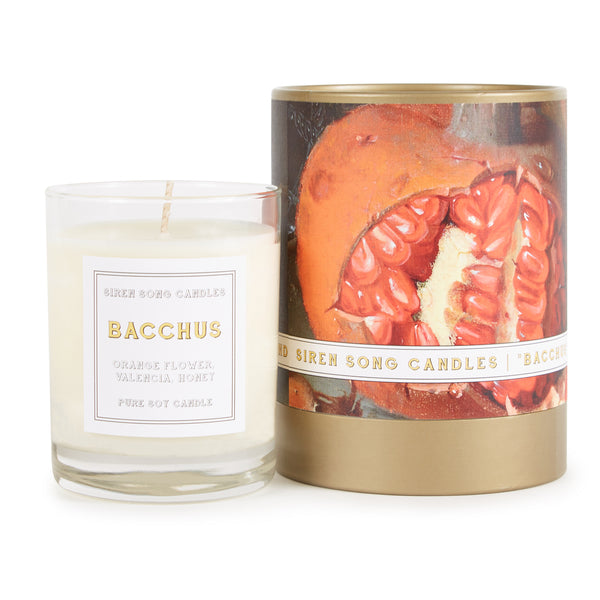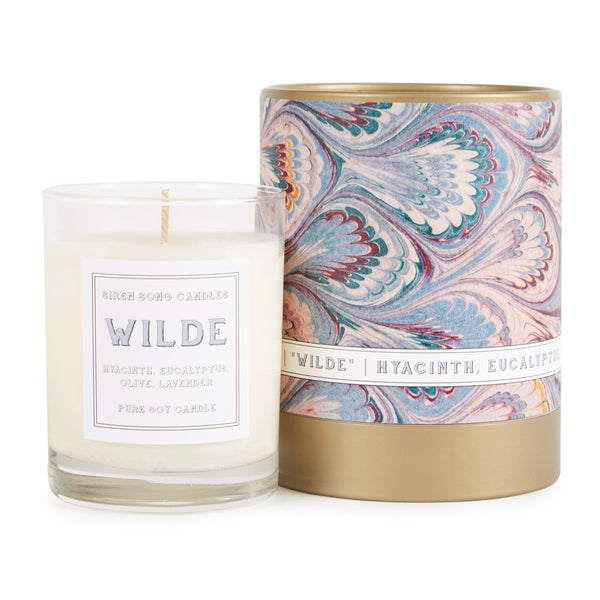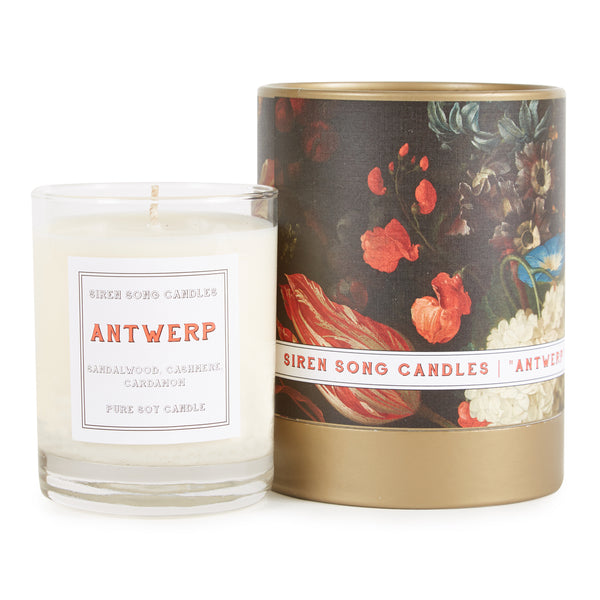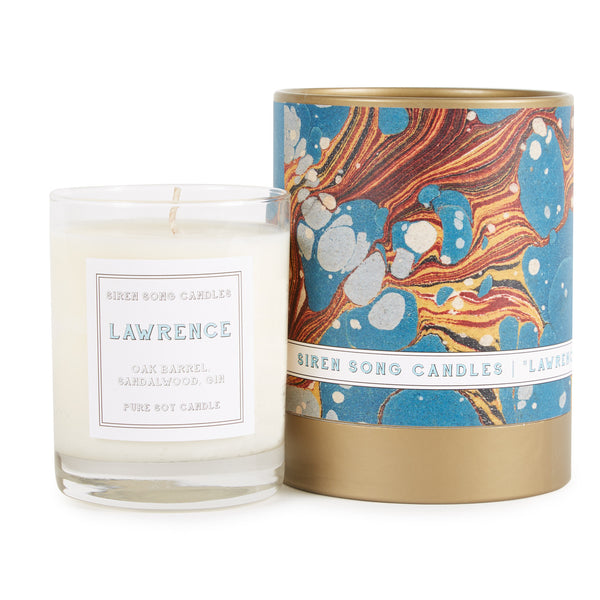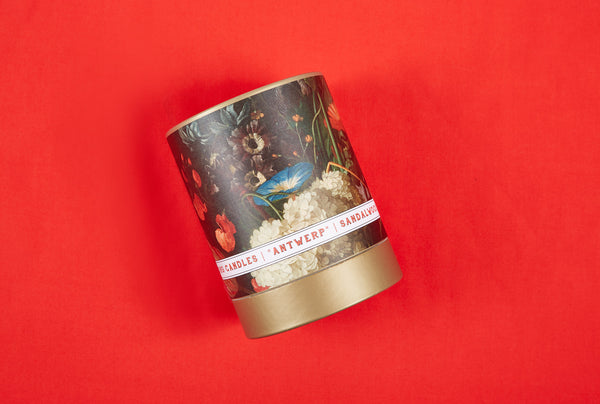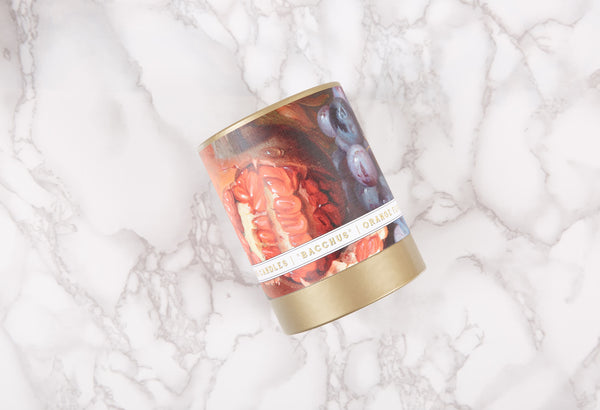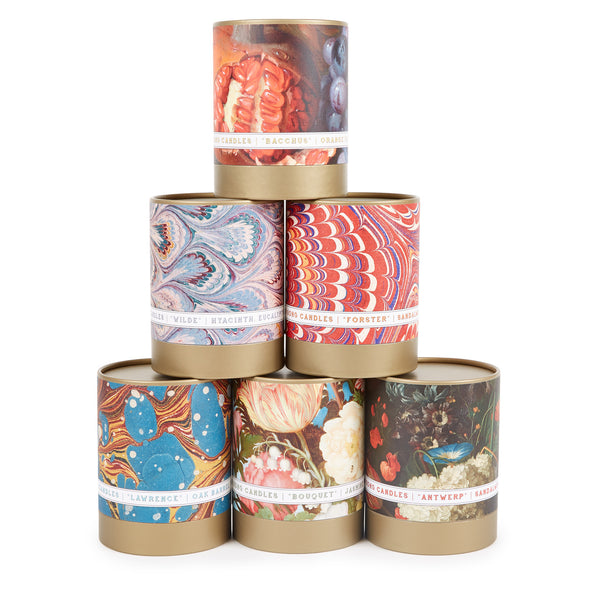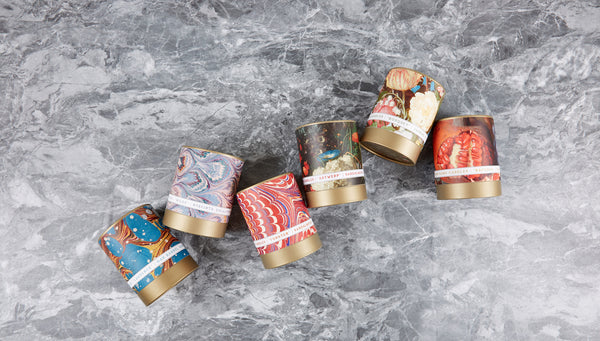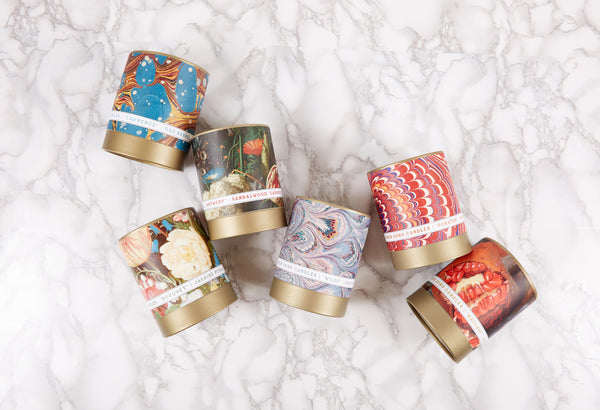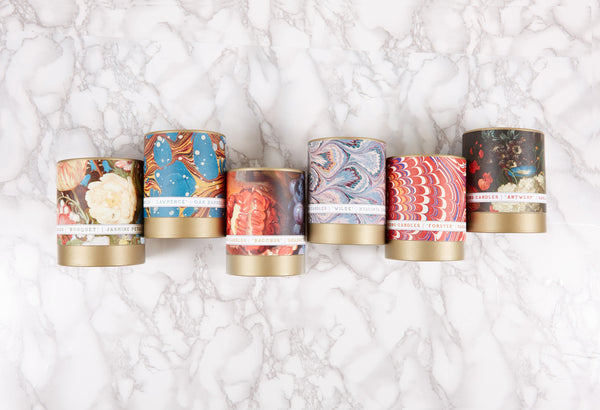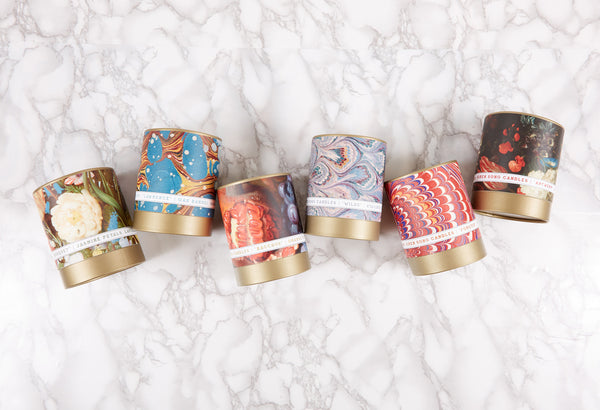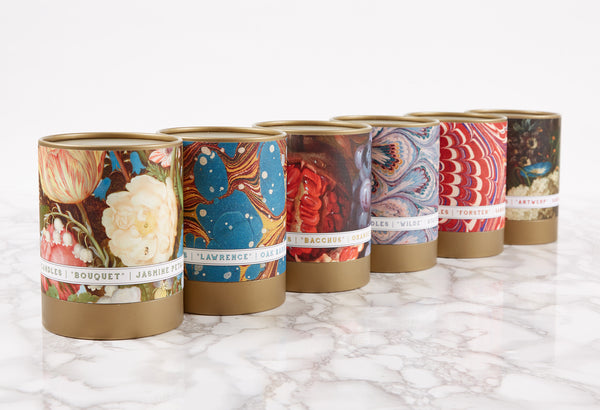 Siren Song Soy Candle
Siren Song is a collection that aims to draw one in. The goal is for each piece to be unique and alluring in some way. Every item is precious, whether it is a piece of horn jewelry or a hand carved tray.
Part of the inspiration for this collection comes from Dutch still life paintings of the 16th and 17th centuries. These paintings were also called "Vanitas". They contained depictions of symbolic items, many referencing death or symbolic of different aspects of life, such as skulls, fruits, butterflies, flowers, and musical instruments.

 Bouquet - Jasmine petals, lavender, ylang.
Bright, luminous top notes of bergamot intertwined with jasmine petals, sheer lavender and ylang.
 Lawrence - Oak barrel, sandalwood, gin.

This scent is smoky and rich. It conjures up the worn leather of a chesterfield sofa in a library with a toasty fire burning.
The addition of a hint of gin gives it a fresh finish.
Bacchus - Orange flower, valencia, honey.

A twist on the classic French fleur d'oranger fragrance with just a taste of honey mixed in to create a walk among the blossoms.
 Wilde - Hyacinth, eucalyptus, olive, lavender
An herbaceous harmony of Mediterranean olive blend, embellished with fresh lavender and
aromatic eucalyptus amid sheer floral nuances of lily and hyacinth above a soft background of precious woods and rich patchouli.
 Antwerp - Sandalwood, cashmere, cardamom.
Deep and rich woods blend to create this smooth, sandalwood-based and voluminous year-round fragrance.
The hint of cardamom balances out the wood notes, ending in a spice-infused finish.
Forster - Sandalwood, smoked vanilla, amber.

A rustic, masculine fragrance that balances smoke and creamy vanilla note with spices to tone down the sweetness commonly found in vanilla-based fragrances.
Features
80-hour burn time

Extinguishing lid and a box of wooden matches included.

Made in the USA
Size
Materials
Returns
This item is covered under our 30-day return policy.