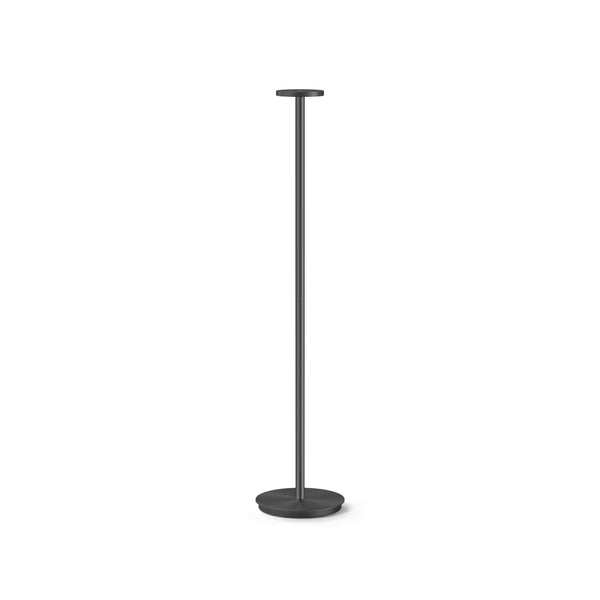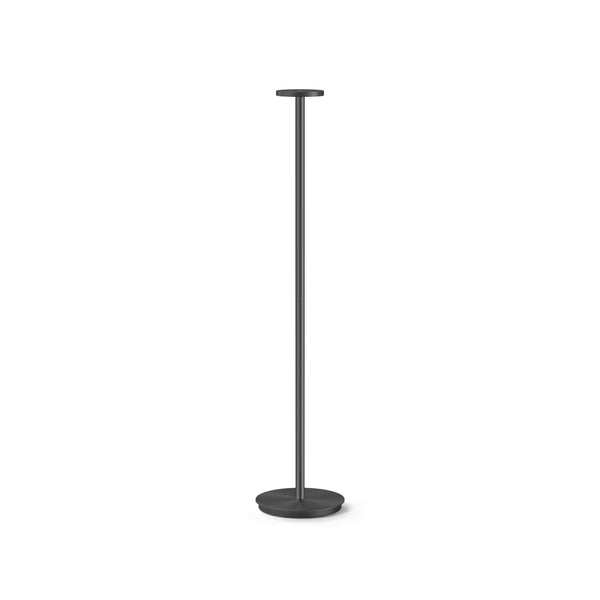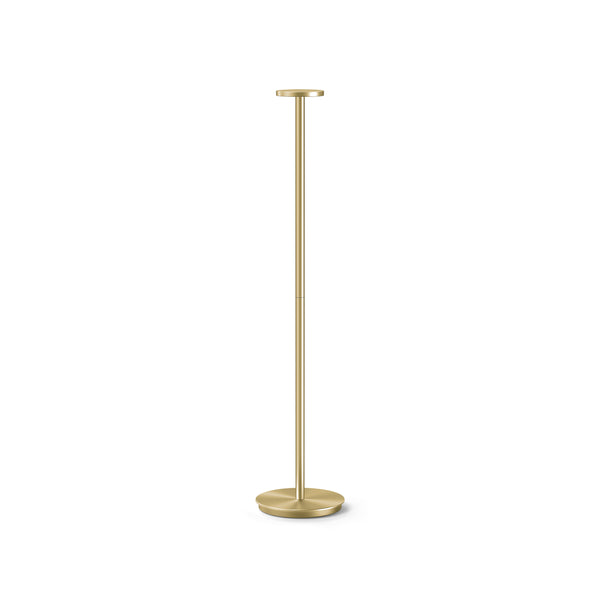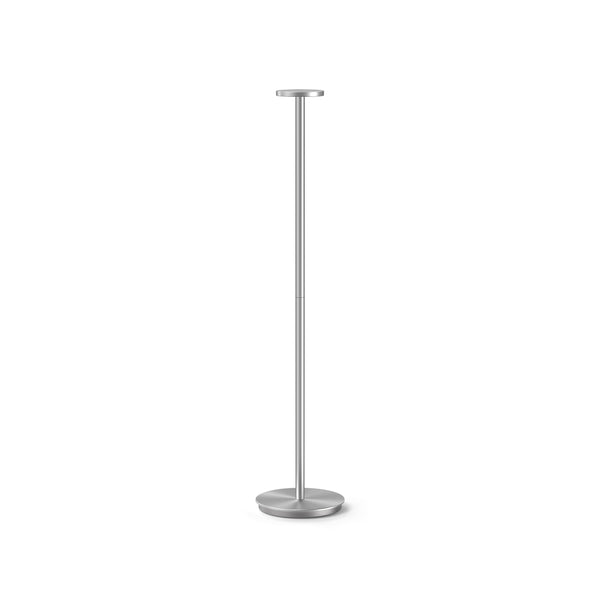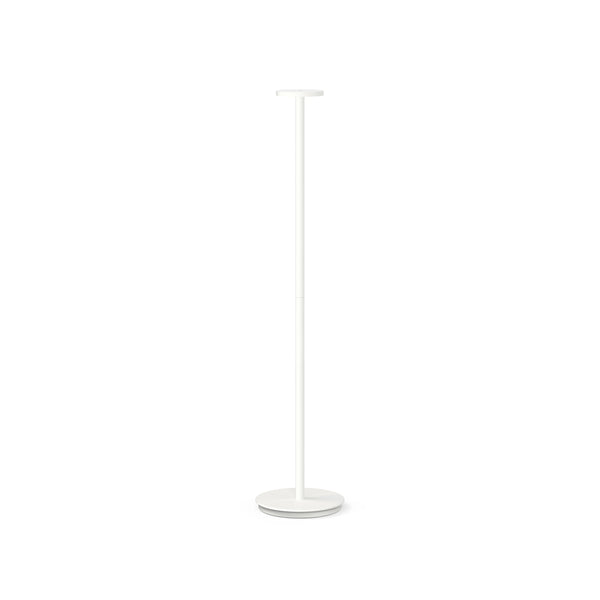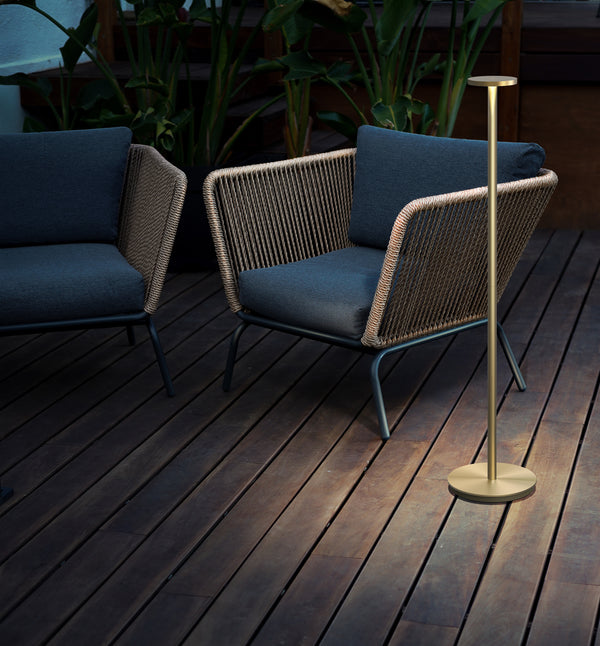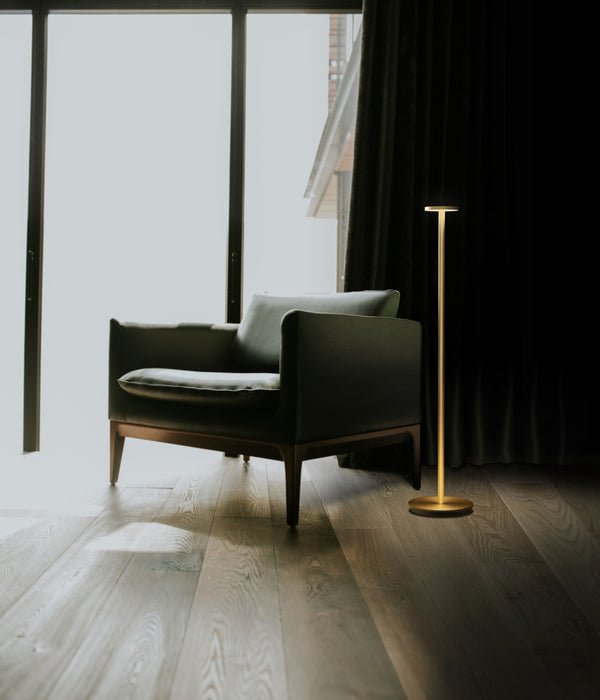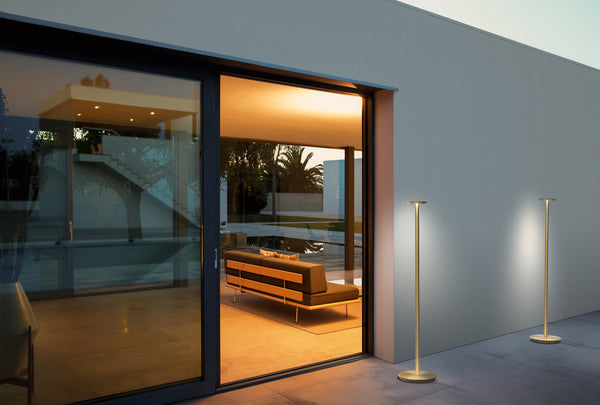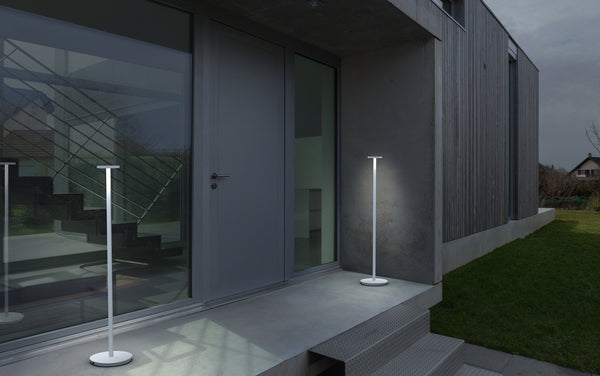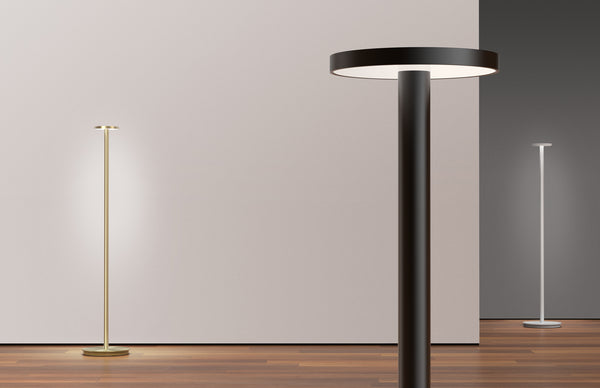 Pablo Luci Floor Lamp
The Luci family is comprised of an elegant portable & rechargeable table lamp and equally striking portable floor lamp. We anticipate Luci beginning to ship in April – just in time for Spring. Luci joins our award-winning lineup of portables including Candél, Uma, Uma Mini, and Bola Lantern. Luci is a portable lamp that allows you to take your ambiance wherever you go. Just as happy indoors as out, Luci will gracefully place a soft spot of illumination where desired. Featuring 3 step dimming and long-lasting battery life, Luci's reductive form is reflective of Pablo's legacy in pendant lighting while its portability provides an insight into the future of interior illumination. Luci is activated via optical touch switch located atop the shade. Luci is offered in three machine trace finishes in silver, brass, and black as well as a painted white. Like our other portables, both models also ship in retail-friendly packaging (see attached.) Luci table also has a convenient threaded anchor point under the base to allow for additional stabilization (using an included mounting plate) as well as secure mounting in high traffic areas.
Features
Full range dim control (100-10%)

3-stage step dimming

11-110hr battery life

5hr charge time

Charging cable included

IP Rating: IP20

Energy-efficient, flat-panel technology

Glare-free illumination

Voltage: 120V-240V 50/60Hz

Consumption: 5.3W

Color Temperature: 2700-2200K Warm Dim

Luminosity: 350 Lumens

50K hour lifespan

Bulb Type: LED Flat-Panel

Certifications: ETL,CE

Size
4.5" x 41" x 8.7"

Cable Length: 9'
Materials
Aluminum Body

Polycarbonate Lens

Fabric Cord
This item is covered under our 30-day return policy.