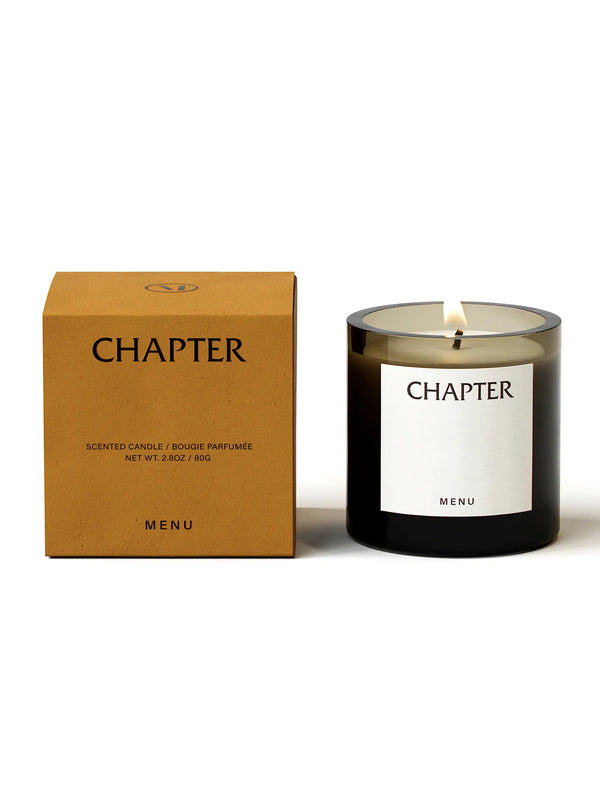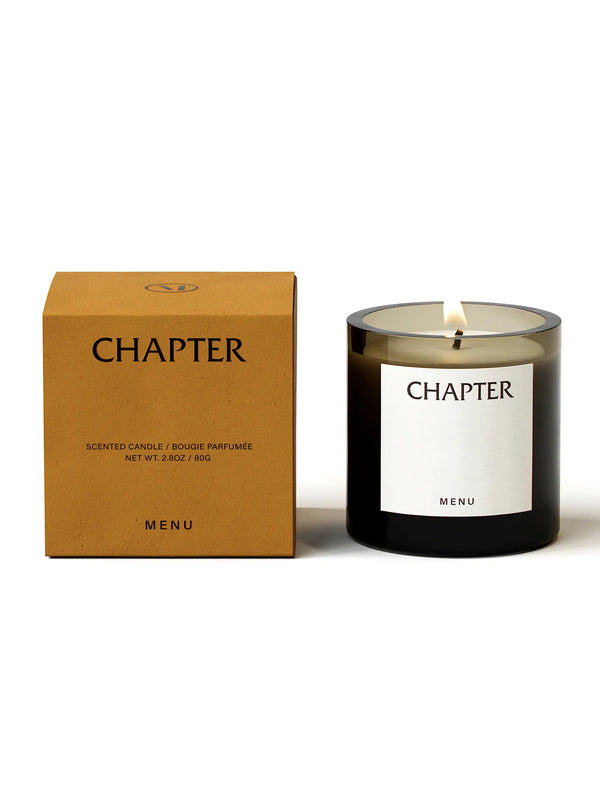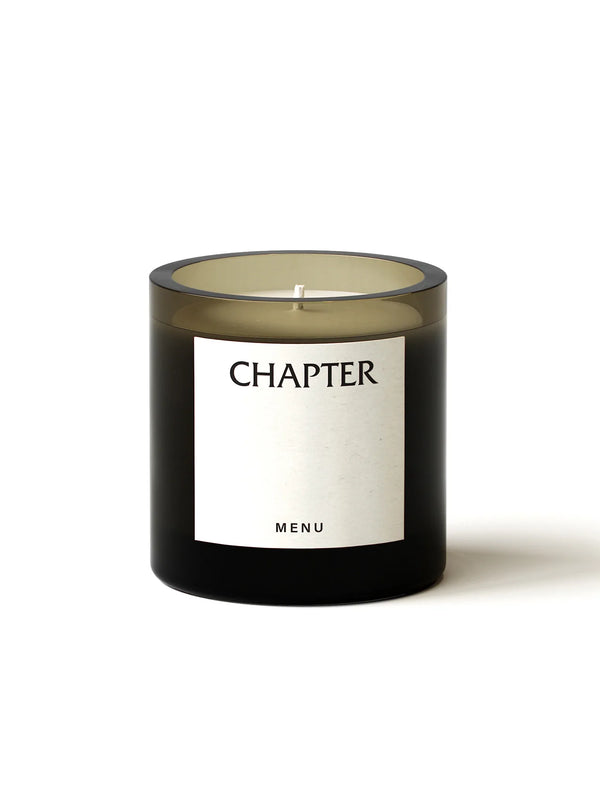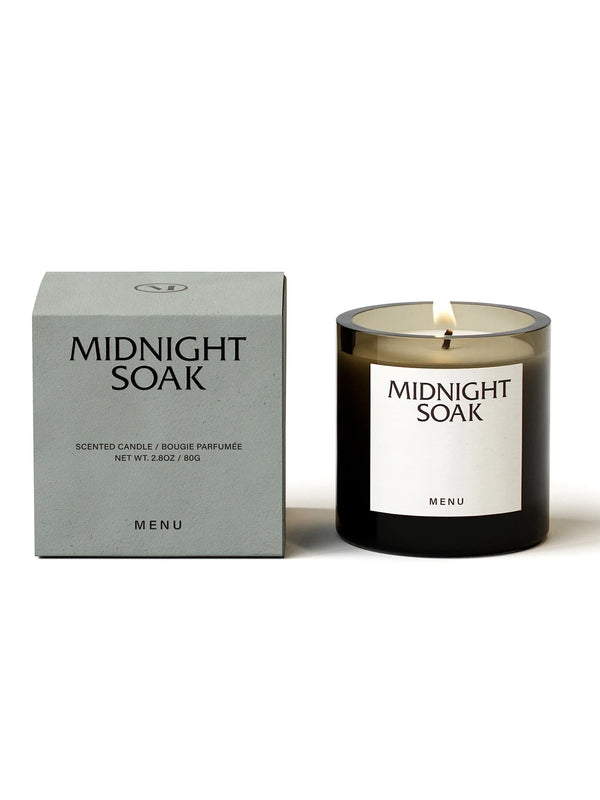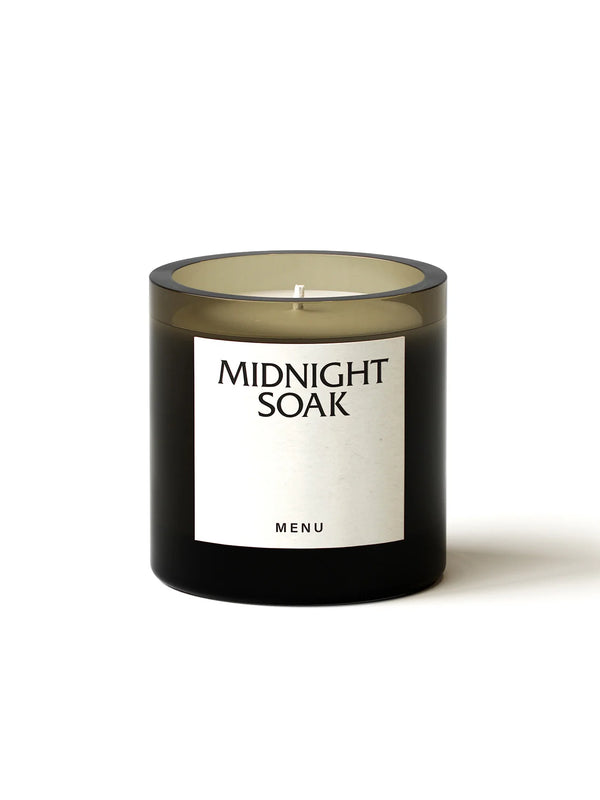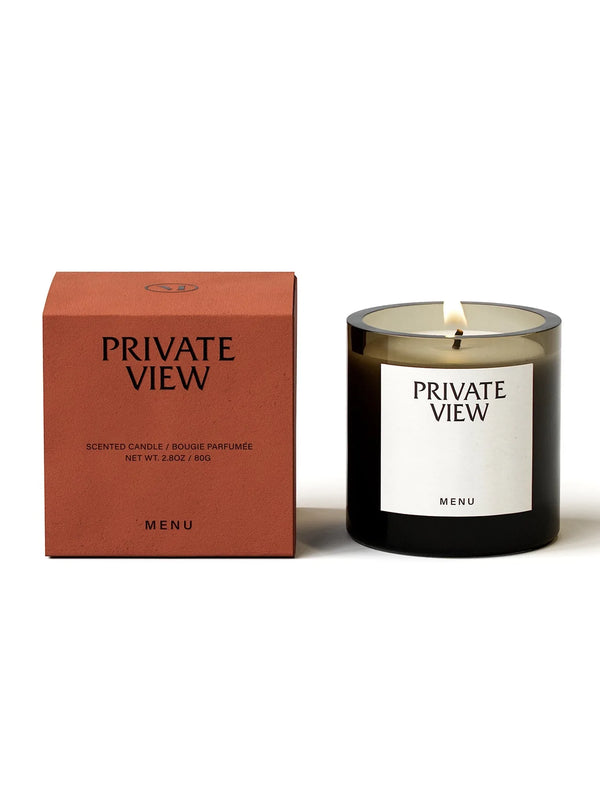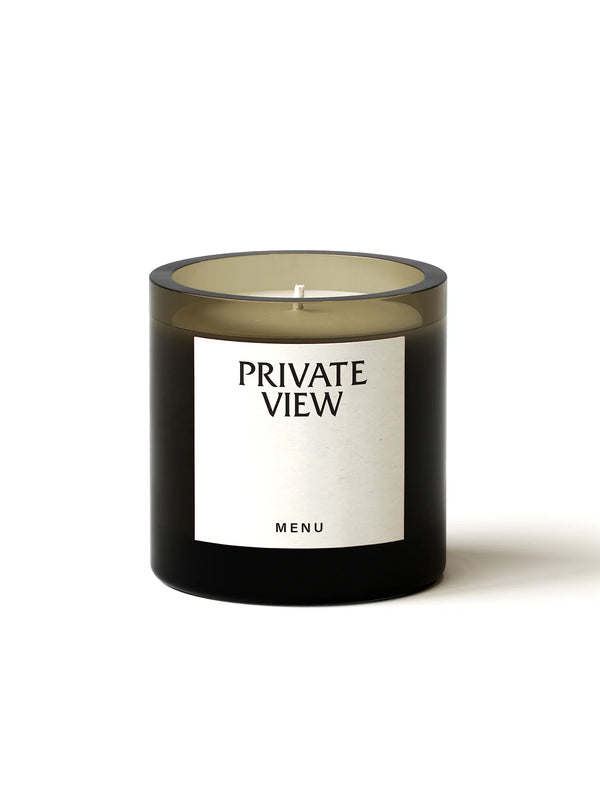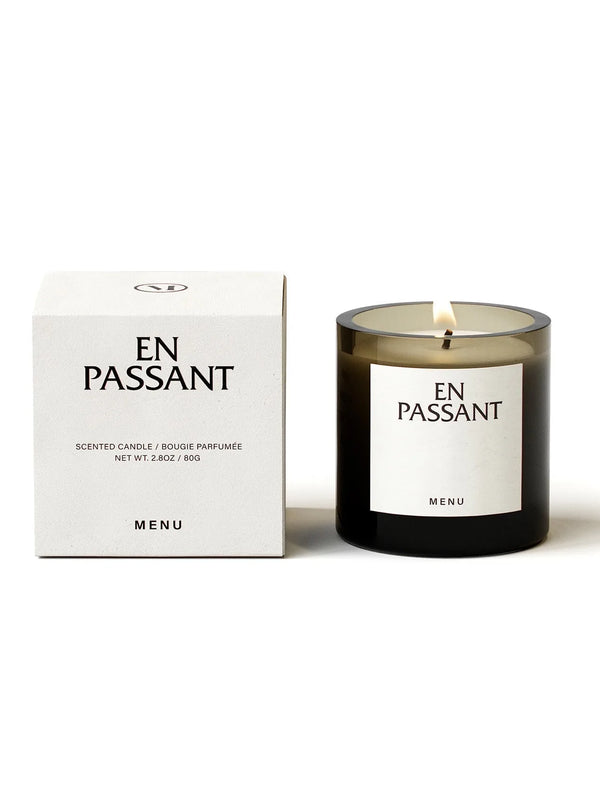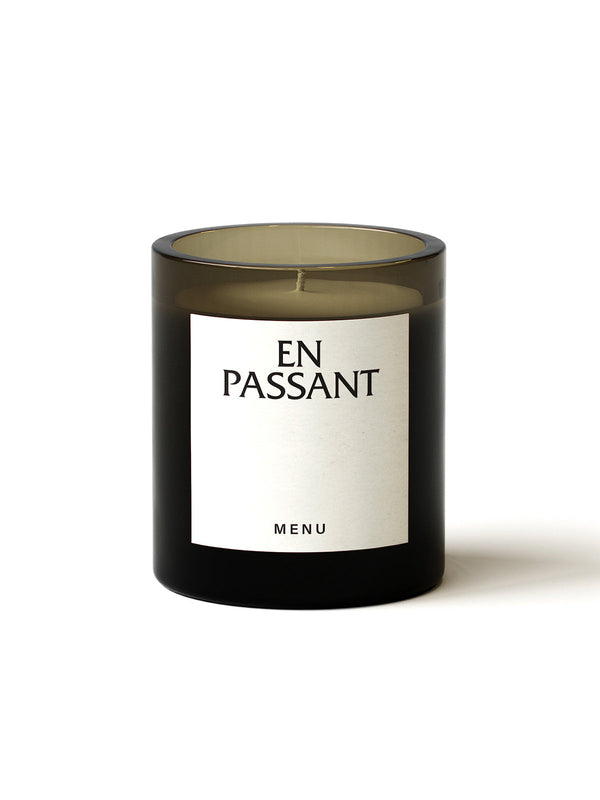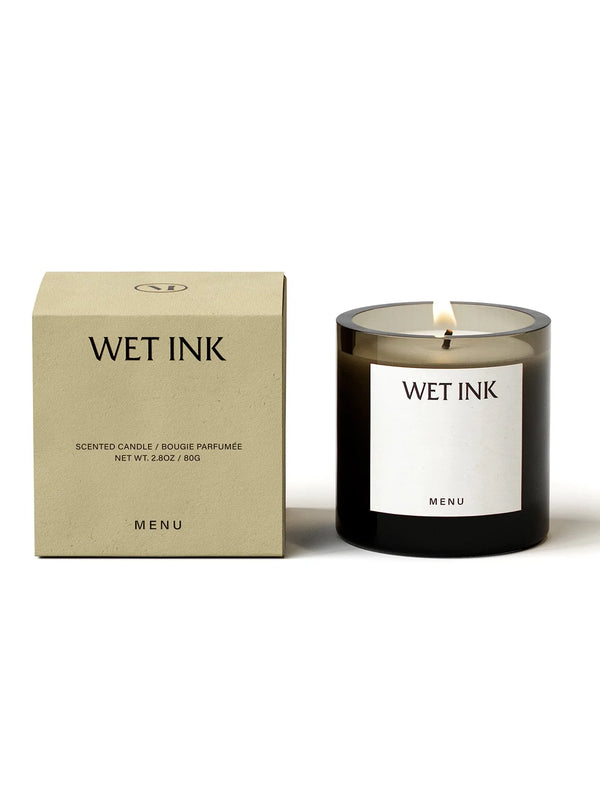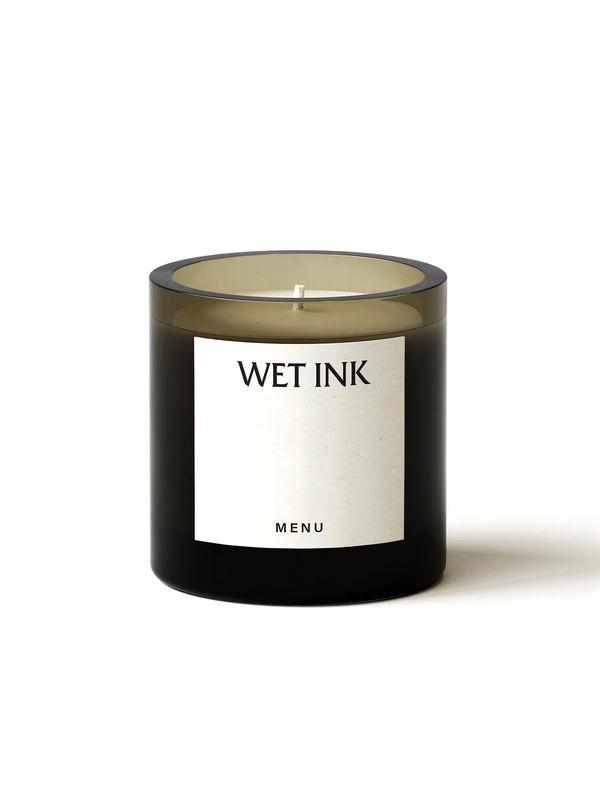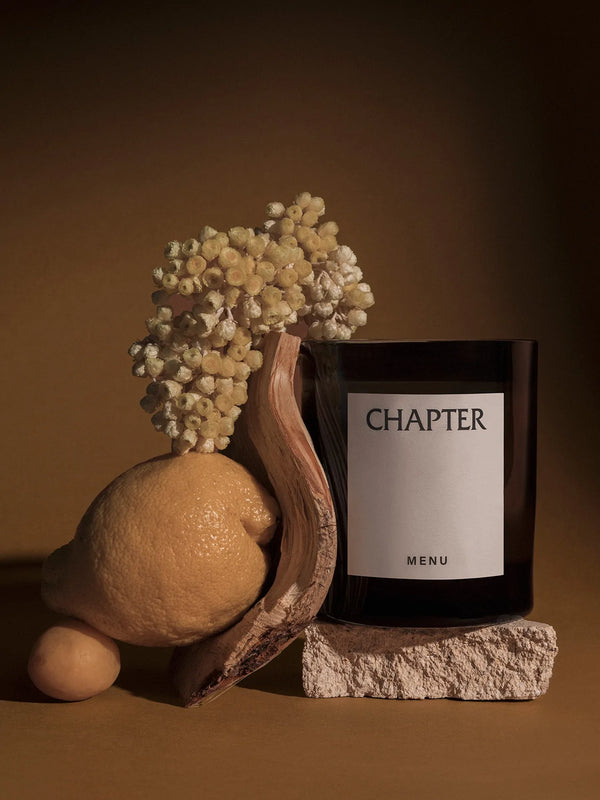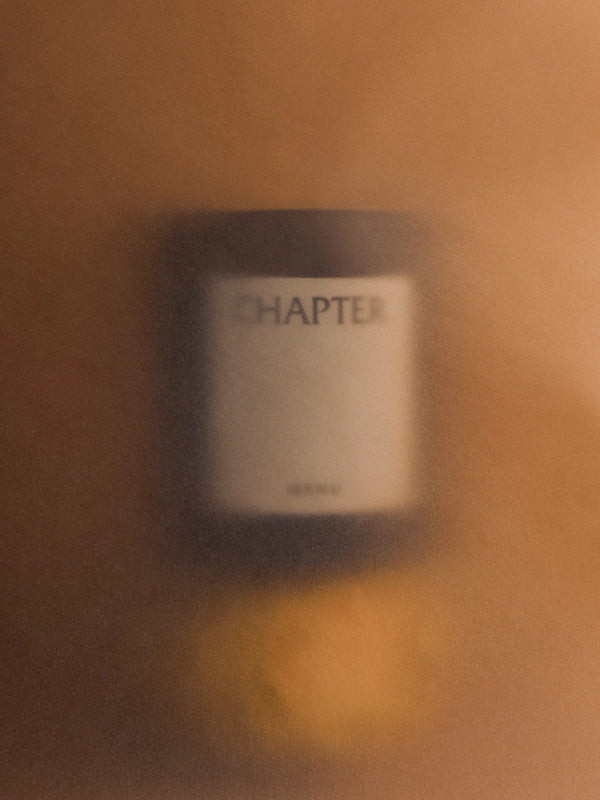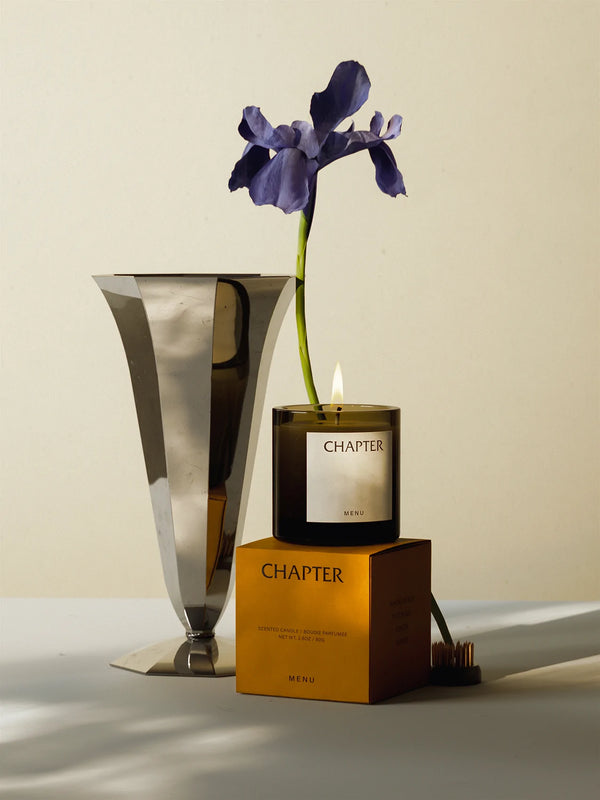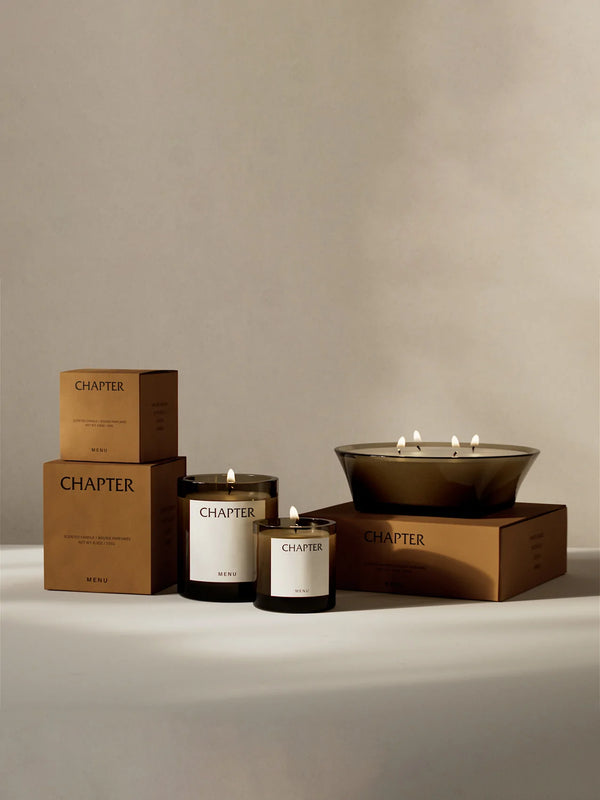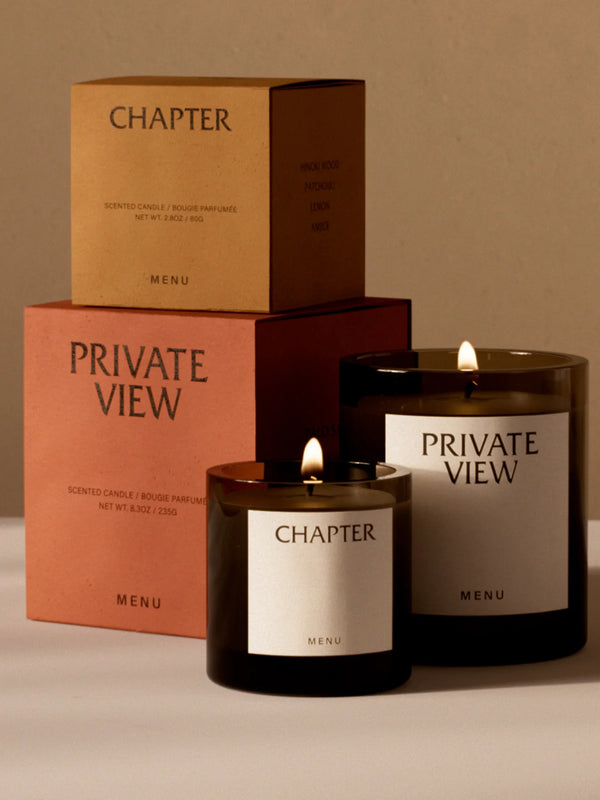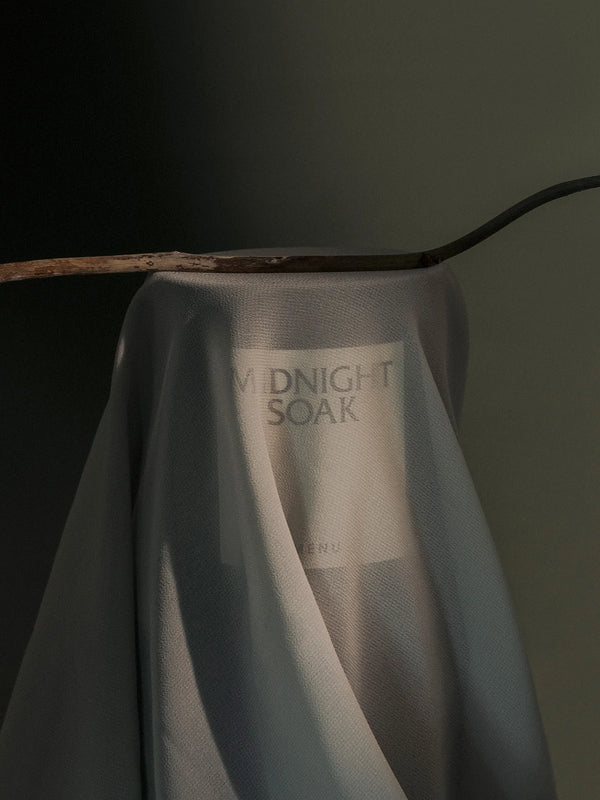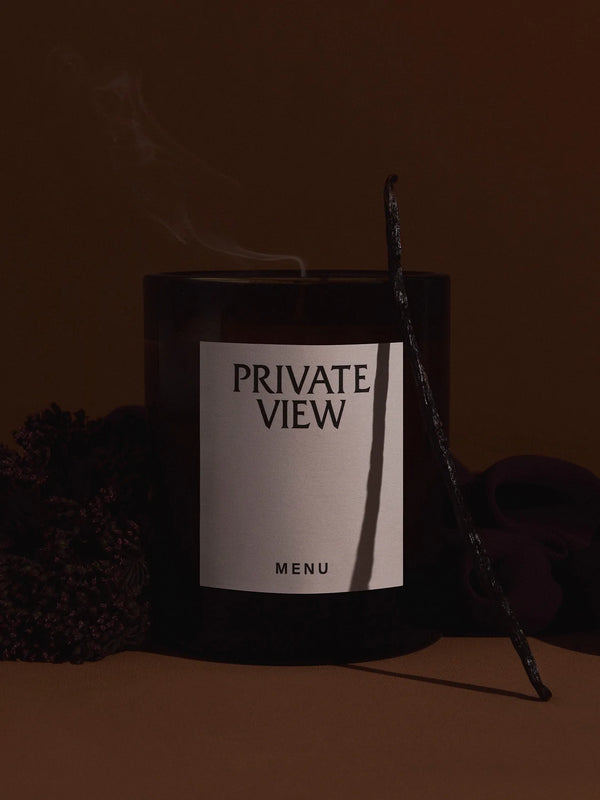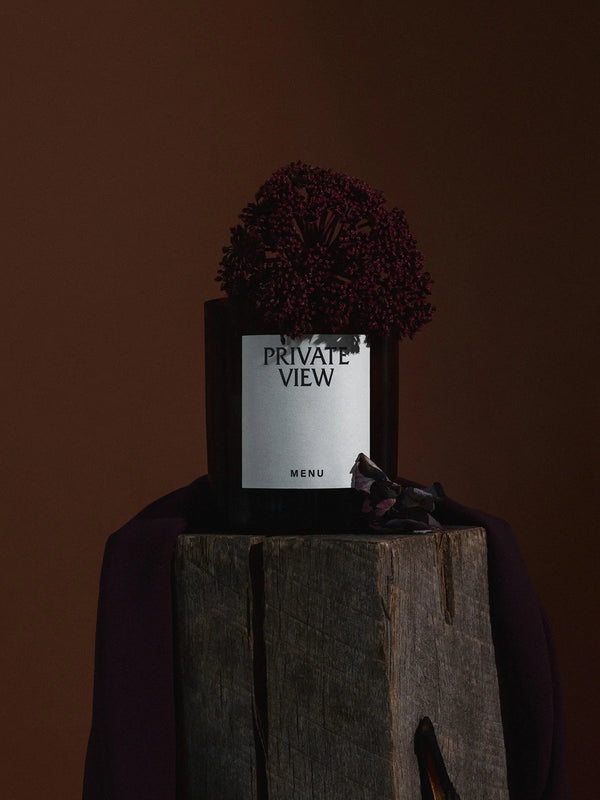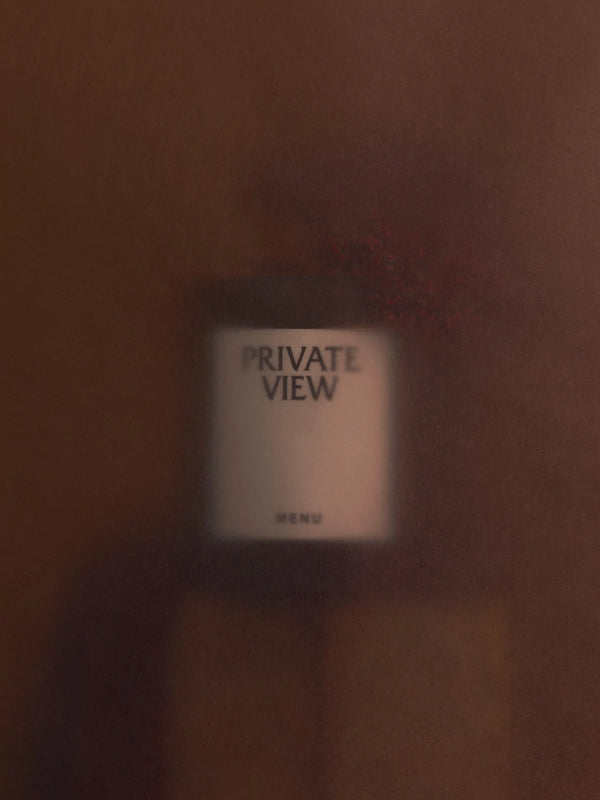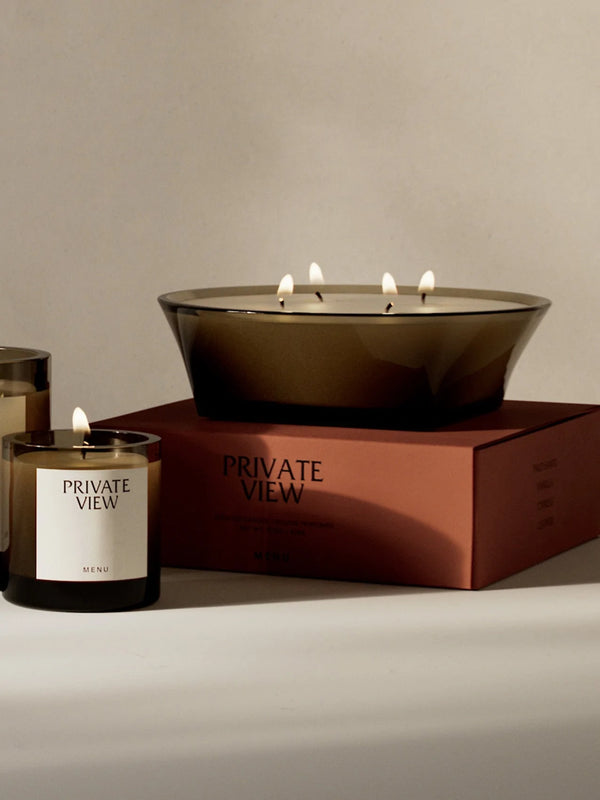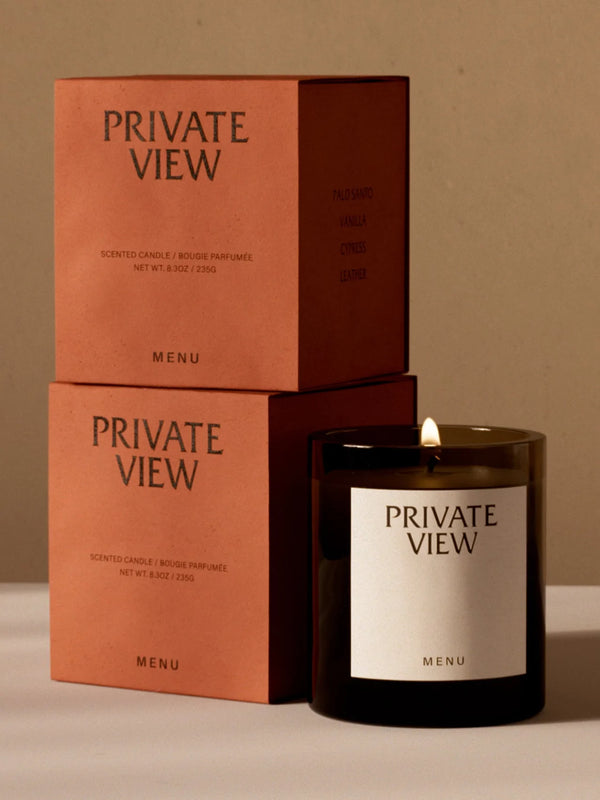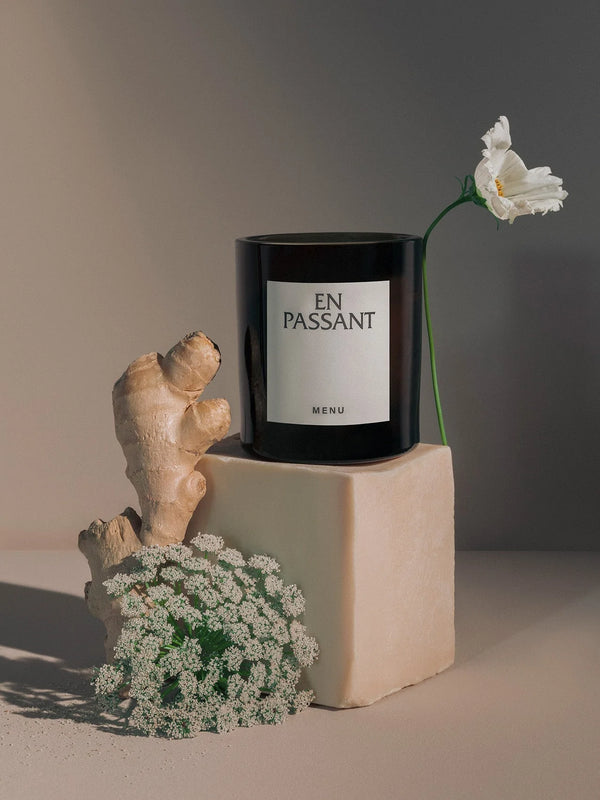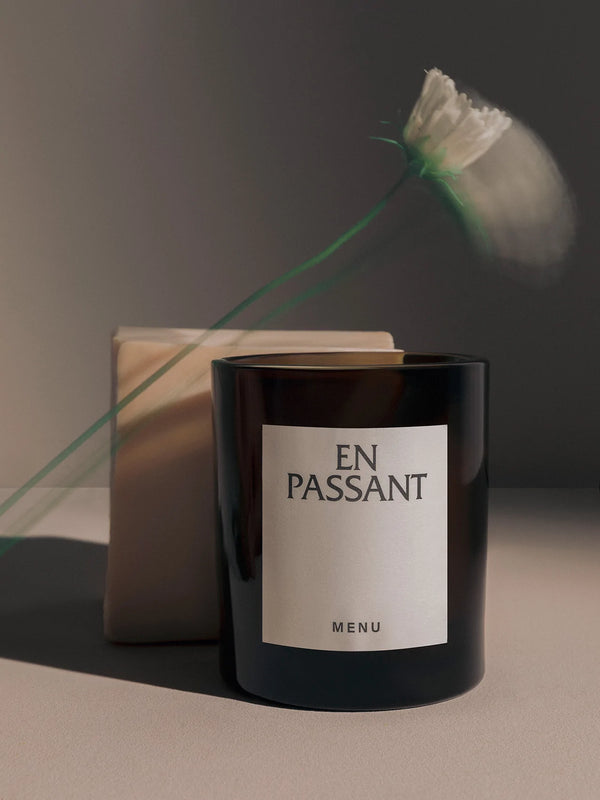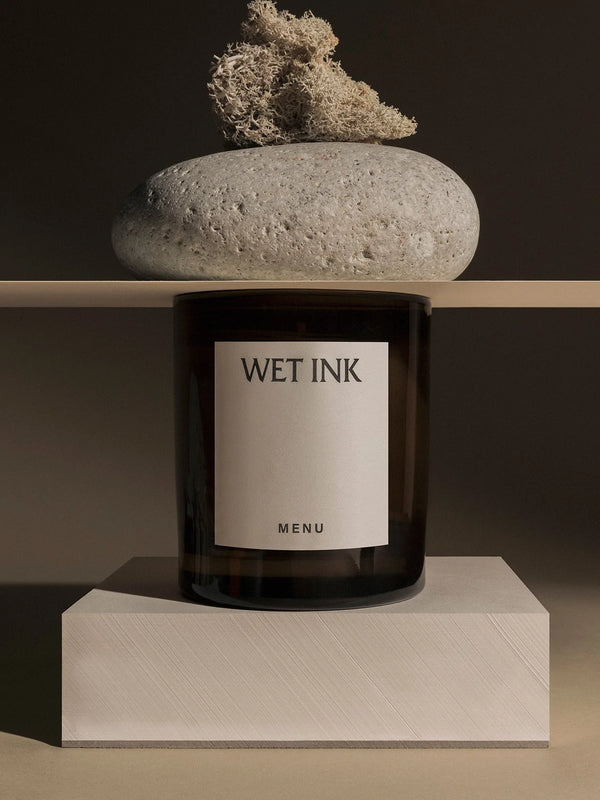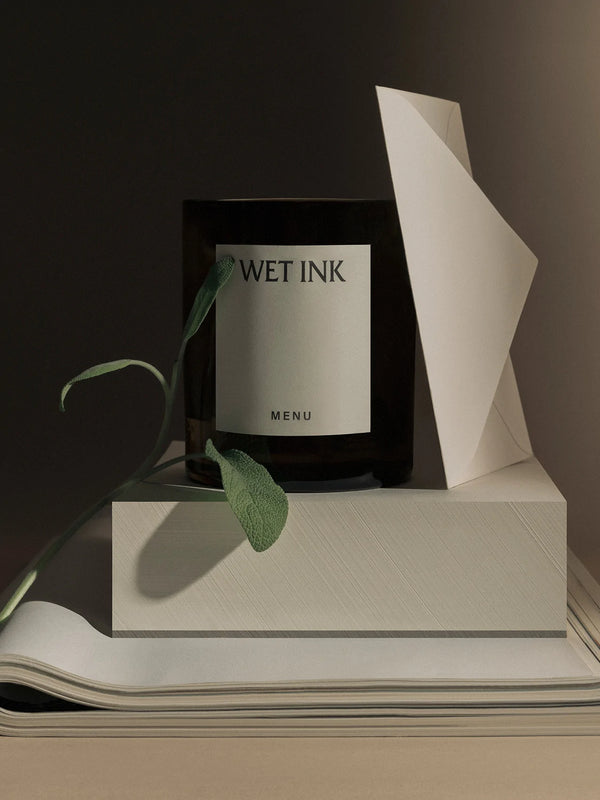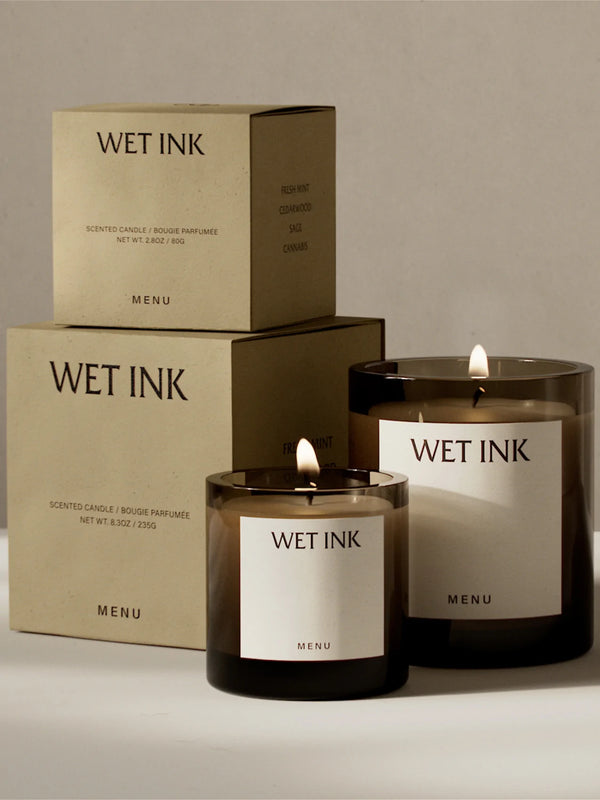 Audo Olfacte Scented Candle - 80g
Audo Olfacte Scented Candle - 80g

Chapter

"For turning a page, ending a day or starting anew."

Chapter presents a balanced composition to start the day, set the mood at nightfall or create a moment in between. Top notes of Japanese hinoki wood, lemon and cardamom are rooted in the splendor of sequoia, patchouli and a subtle amber base.

Midnight Soak

"When night falls, exhale deep, taking a moment to let go."

Bathe the senses in luxurious fig, herbaceous lavandin grosso and bitter orange – a deeply relaxing combination that elicits a state of calm. As all falls quiet, sink into a sensuous secondary layer of fresh rose petals, white musk and moss.

Private View

"The secret self, sides reserved, an intimacy unfolds."

This romantic scent is designed for our most intimate quarters. Private View strikes connection: mind, body and desire. Mandarin zest meets a veil of smoky palo santo and earthy vetiver, layered with grounding leather and delicate vanilla undertones.

En Passant

"A feeling renewed, fresh and awakened, vivaciously verdant."

"En Passant" simply means "in passing." A moment in time, like a stroll through the garden after spring rain. This purifying, floral scent invites you to stop and take in the scents of hyacinth, jasmine petals and geranium. The fragrance concludes with grounding arboreal notes of wild moss and cedarwood.

Wet Ink

"Thought to page, inspiration strikes, ideas emerge."

Designed to refine the senses and rouse inspiration, Wet Ink greets with a bouquet of fresh mint and uplifting grapefruit. Accompanied by subtle notes of cedarwood and amber and a hint of sweet cannabis to create, focus or effect a vision.

Each candle is responsibly made using natural essential oils and plant-based wax. Free from parabens and phthalates.
FEATURES
Poured glass candle

Made using natural essential oils

Plant-based wax

Parabens and phthalates free
Scent Notes of Chapter:
Top notes: lemon zest, hinoki (Japanese cypress), cardamom
Middle notes: patchouli, sequoia
Base notes: cedarwood, amber, musk
Scent Notes of Midnight Soak:
Top notes: bitter orange, lavandin grosso, fig
Middle notes: geranium, rose petals, hay
Base notes: cedarwood, moss, white musk
Scent Notes of Private View:
Top notes: eucalyptus, mandarin zest
Middle notes: patchouli, vetiver, cypress
Base notes: leather, palo santo, vanilla, cedarwood
Scent Notes of En Passant:
Top notes: grapefruit, eucalyptus, ginger
Middle notes: lavandin super, jasmine petals, hyacinth
Base notes: geranium, wild moss, cedarwood
Scent Notes of Wet Ink:
Top notes: juniper berry, cypress, grapefruit, fresh mint
Middle notes: cedarwood, sage, passionfruit
Base notes: cannabis, amber, vetiver
Size
2.7" H x 2.7" Dia

Capacity: 80 G / 2.8 Oz

Weight: 0.77 Lbs
Materials
Soy Blend Wax

Glass

Cotton Wick
Returns
This item is covered under our 30-day return policy.