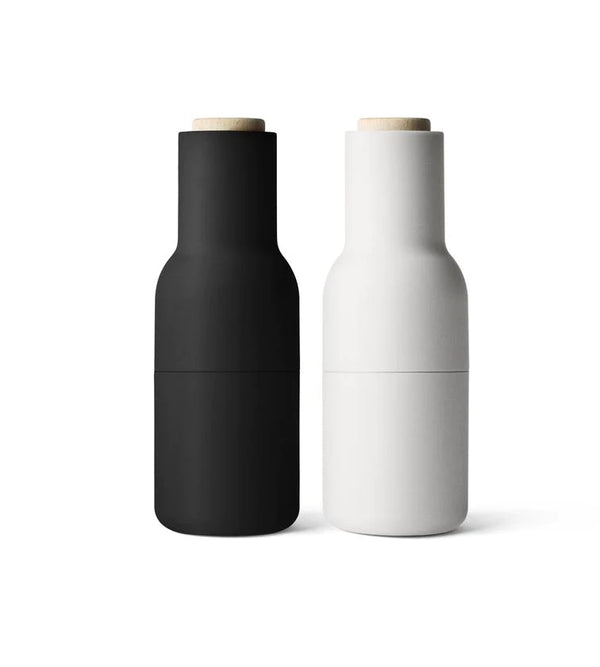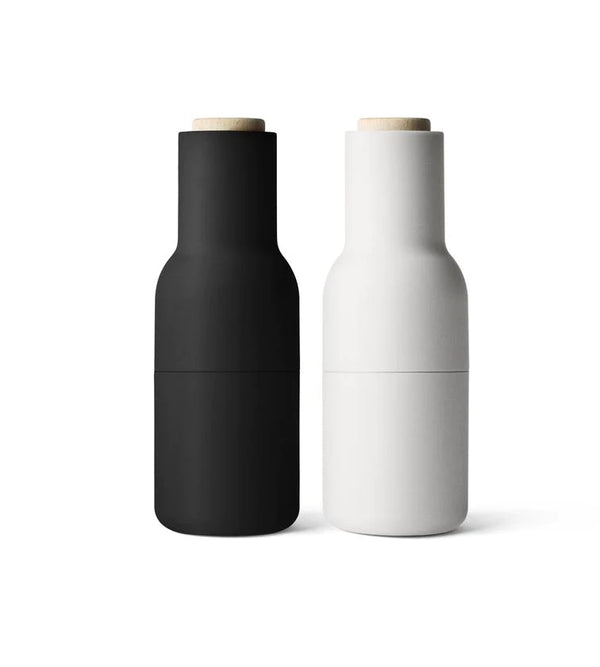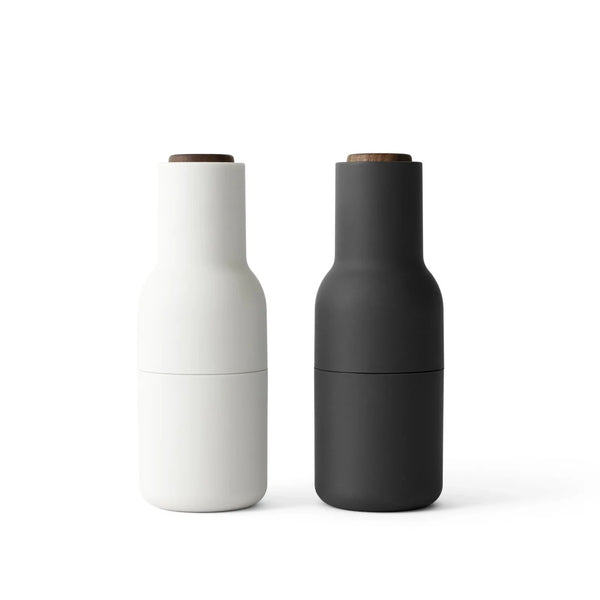 Menu Bottle Grinder - SALE
Menu Bottle Grinder - SALE
The Norm Bottle Grinder steers away from the ordinary grinder and subverts expectations of a salt and pepper grinder. It takes the form of a bottle to smartly deceive people into increased experimental interaction and more playfulness. The grinder can be operated easily thanks to the potent ceramic mechanism, making it suitable for not just salt and pepper, but also for grains, spices, nuts, dried fruits, and seeds. All you have to do is open them and fill with the required ingredients and close again. It is that simple.
The grinder will leave no trace in the kitchen or on the table because the contents sprinkle out only when you are grinding, thanks to the unique inverted design. One vital thing to the entire experience is the shape of the Grinder which is similar to a bottle. Kasper Rønn, the designer, states that "This shape suggests a liquid content such as dressing or oil, but it's actually dried up nuts or spices. This shape is used to amaze or even deceive the user, taking them by surprise. People sometimes require a small amount of surprise to alter their habits". In addition to having a rubber surface that is easy to clean and grip, the Menu Bottle Grinders feature rounded base to fit in the hands perfectly. These Modern Kitchen Accessories come in a variety of soft and beautiful Scandinavian colors. Enjoy the cooking.
Features
SALE ITEM / NEW IN BOX / ALL SALES FINAL
Color: CARBON & ASH 
Designed by Norm Architects
BPA Free
Set of 2 includes two bottle grinders
Size
Materials
The grinder core is made from ceramic

Plastic body

Silicone coating

The adjustment knob is made from turned oak/walnut
Returns
Please note: this item is non-returnable.