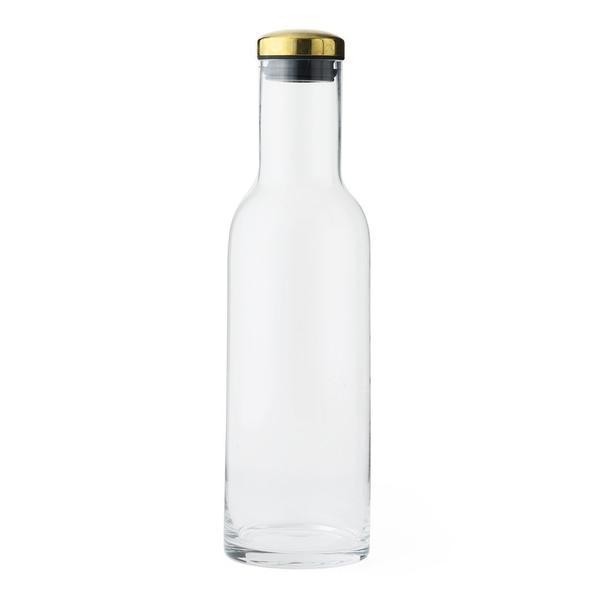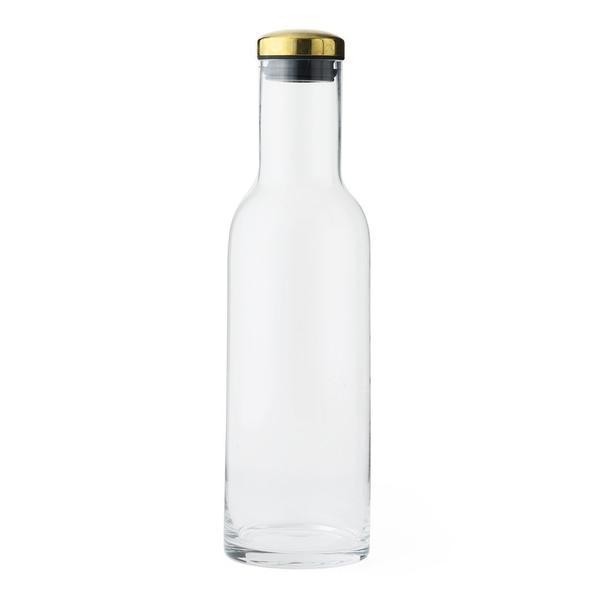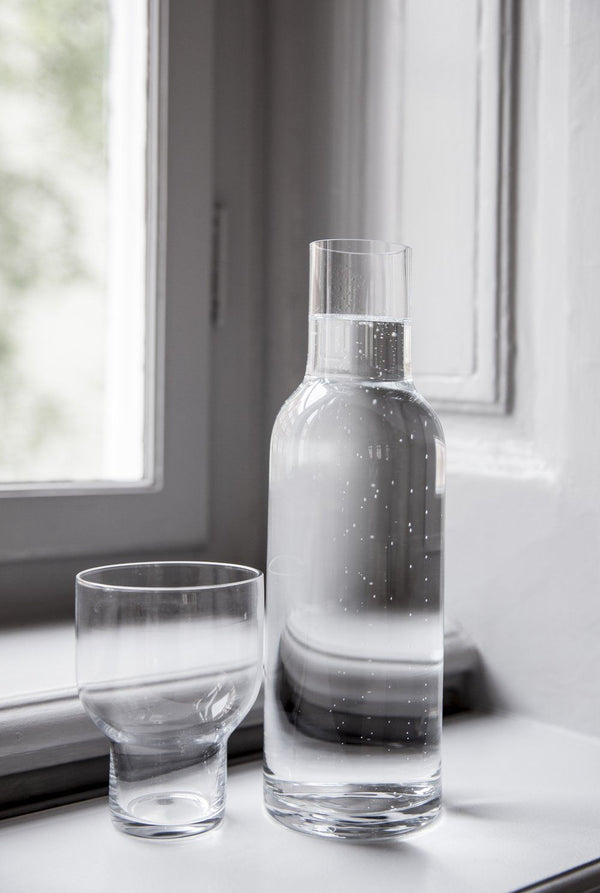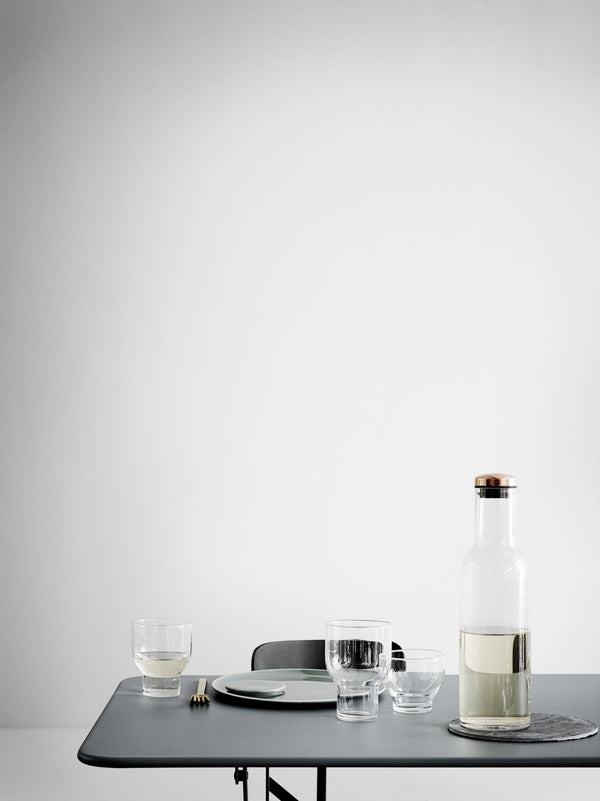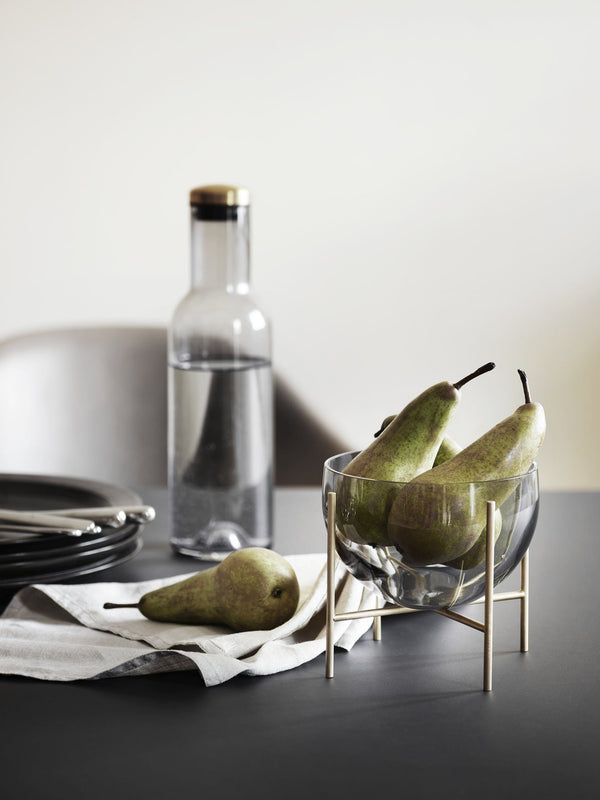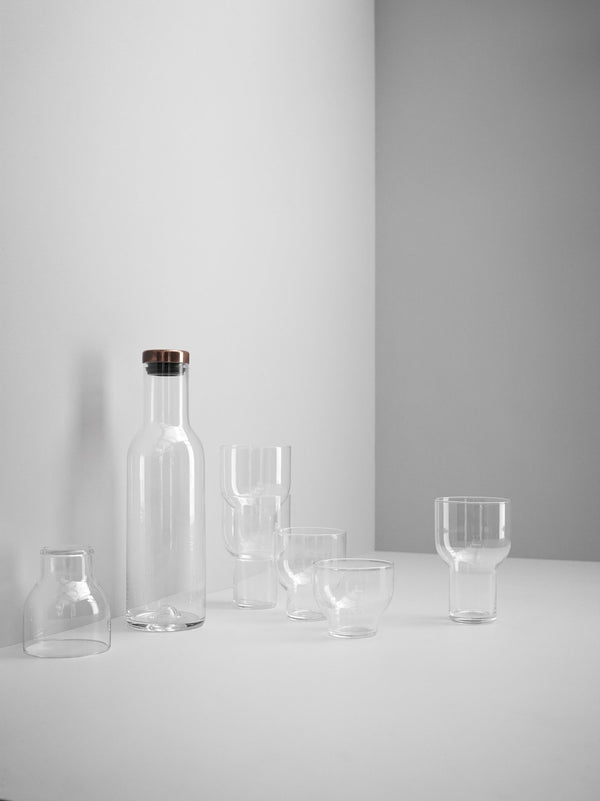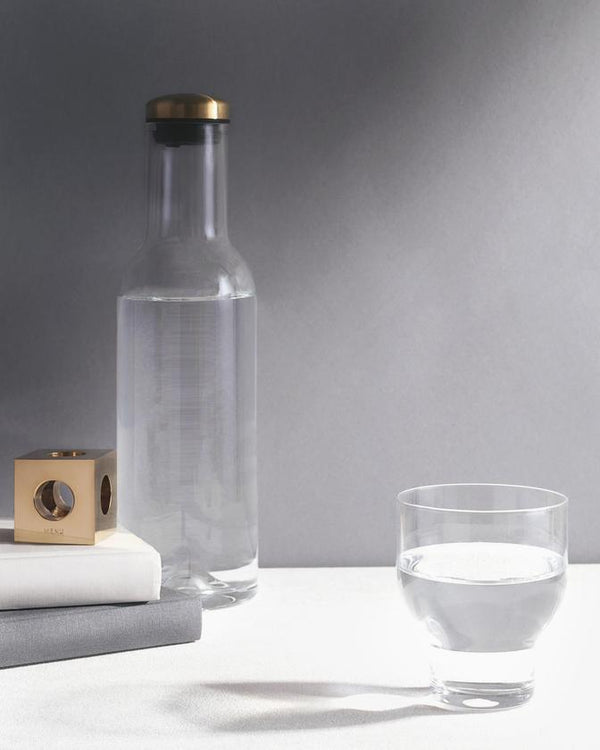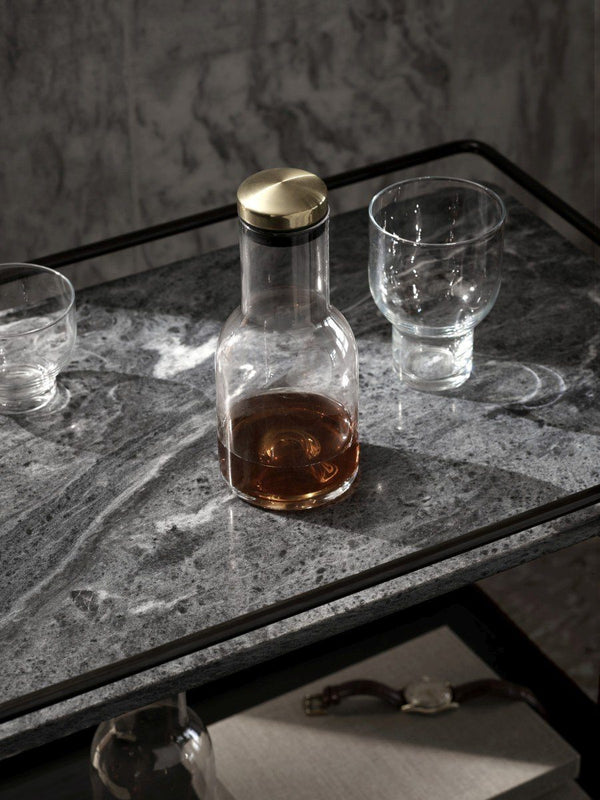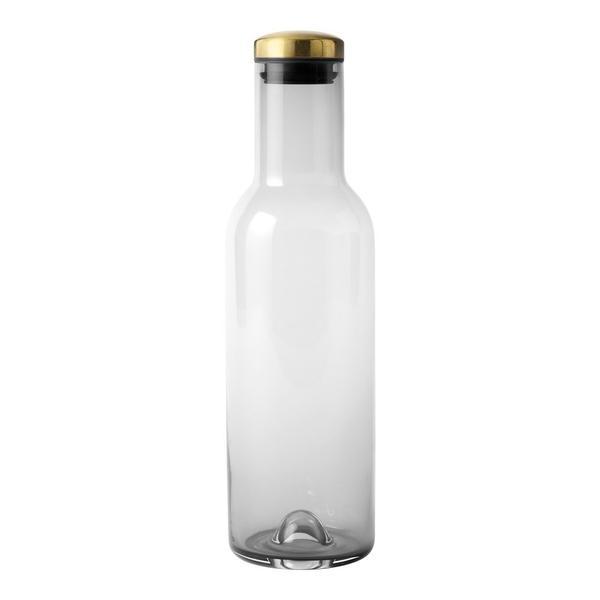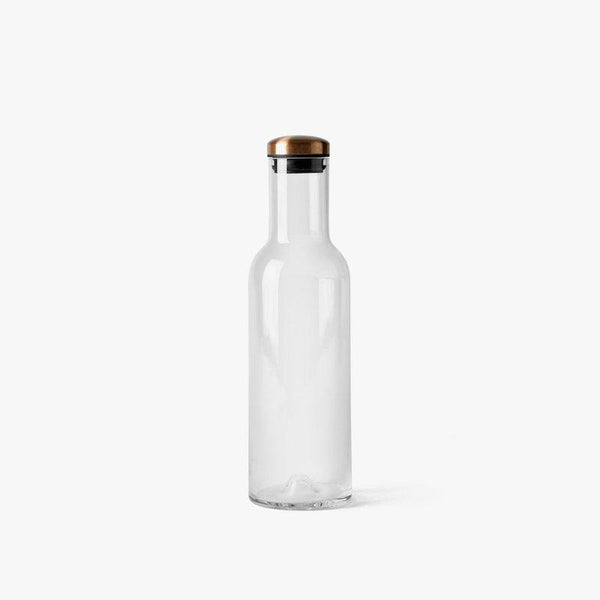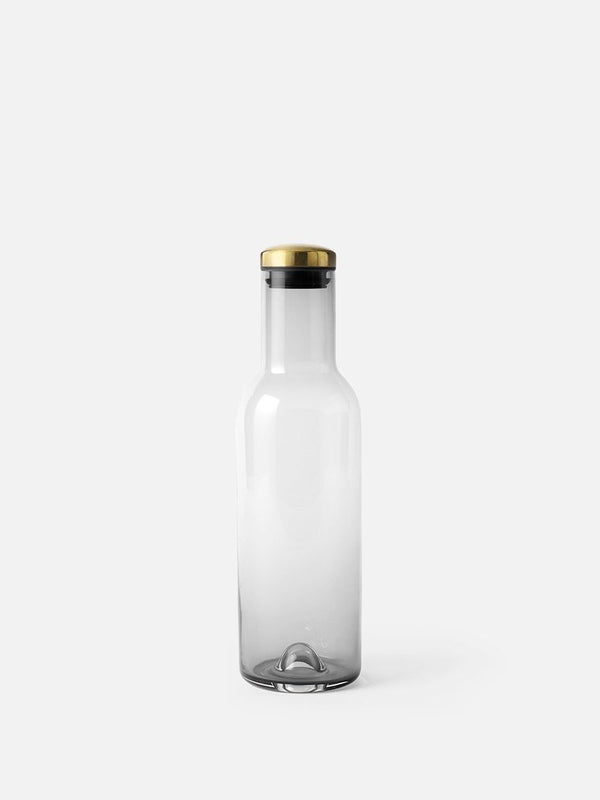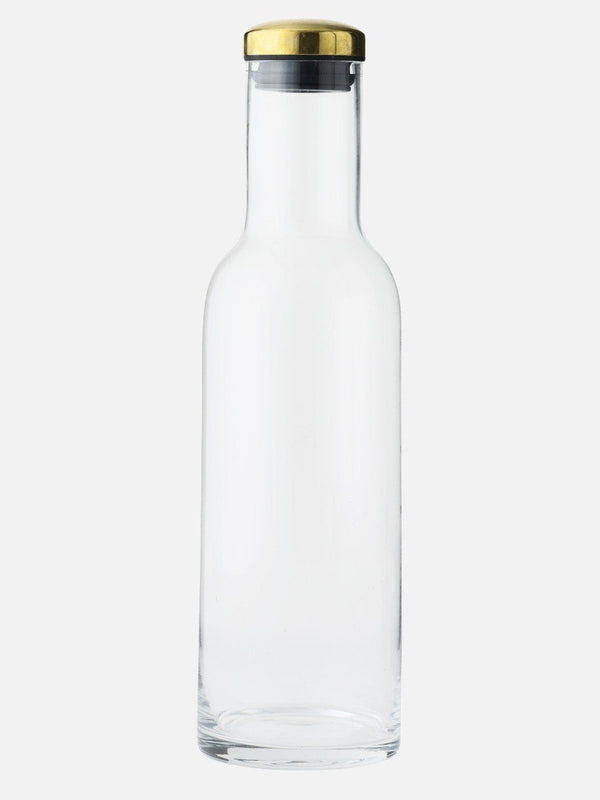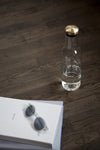 Audo Bottle Carafe
The Bottle carafe does not drip and is soothing to the touch. The classic and minimalistic form design is starting out as a bottle. Water should accompany wine for a really enjoyable experience. It should be served from a carafe that doesn't drip, fits nicely with the dining table decor, and easy to pour out of. The size of the Water Bottle makes it fit easily inside the fridge, making sure you have nice and cool water ready at hand. It also features the best quality of mouth-blown glass.
This Modern Pitchers & Carafes series gets its inspiration from the shape of the classic milk bottle and other similar vessels. The Bottle Carafe respects the past while servicing modern needs with a stylish looking brass lid to preserve the freshness of content. The minimalistic and refined carafe is made of mouth-blown glass that is thick-walled as well. It can be used to cool drinks in the refrigerator or preserve wine to be consumed later.
Features
Designed by Norm Architects
Simple to pour and does not drip!
Mouth blown glass
Size
Materials
Returns
This item is covered under our 30 day return policy.