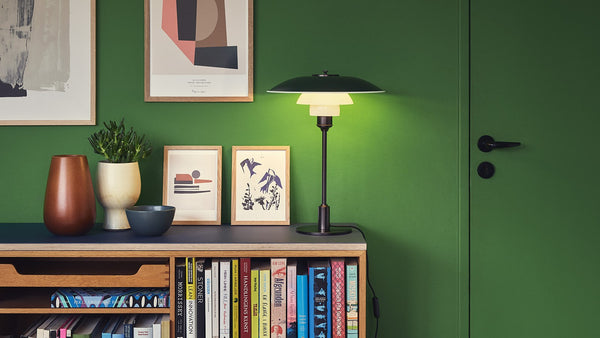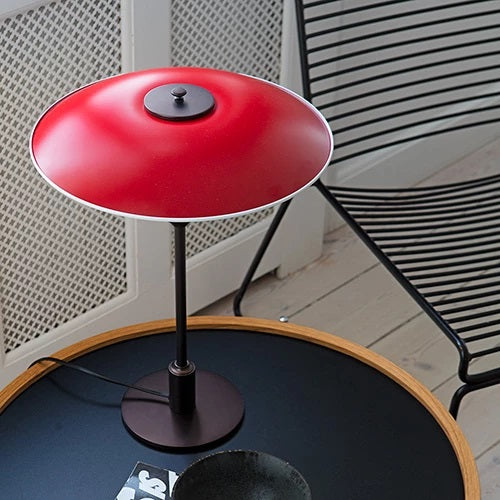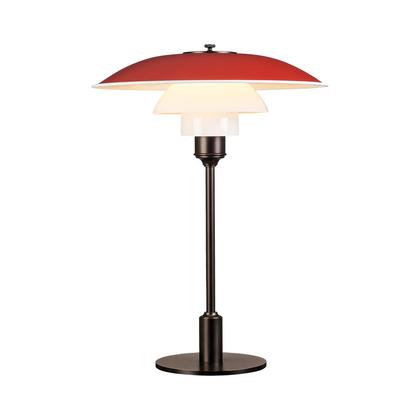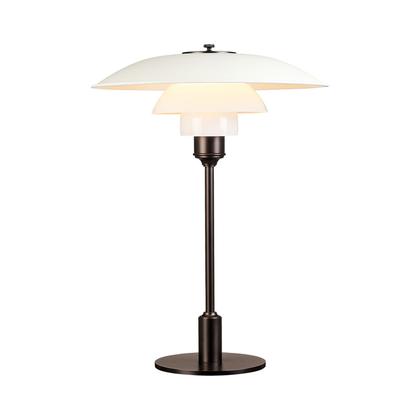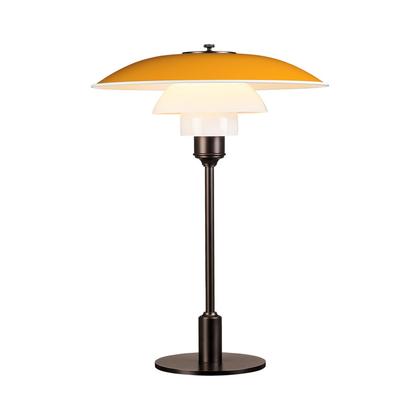 Louis Poulsen PH 3½-2½ Colour Table Lamp
Louis Poulsen PH 3½-2½ Colour Table Lamp
Poul Henningsen designed the three-shade system during 1925/1926. The first lights using the system were designed for an exhibition in Paris. His work with Louis Poulsen continued until his death in 1967. Throughout his life, PH sought to create glare-free lighting; aiming to direct light where it was most needed, and creating soft shadows while using incandescent bulbs as a light source. The PH 2/1 Pendant is a member of the three-shade family and is one of 19 versions available today. Approximately one thousand models have been produced over the years and consisted of table, floor and wall lamps, as well as a number of chandeliers, which were popular in the 30s for lighting private homes with high ceilings.

PH was the first person to pursue a scientific approach to light and use the logarithmic spiral as a basis. By using a design based on the logarithmic spiral, he achieved even distribution of light over the entire curve of the shade. This even light distribution, together with the diffuse reflection through the glass, made it possible to control glare and shadow. Each shade reduces the amount of light equally due to their distance from the light source. The PH light model numbers refer to the shade size. Each top shade had a corresponding set of middle and lower shades. In the pure models, such as the 2/2, the top shade has a size of about 20 cm, with corresponding lower shades. The PH 2/1 Pendant consists of an approximately 20 cm top shade, but uses lower shades from the 1/1 model. These hybrid models were introduced due to the desire to hang the pendants at lower heights.

The louvre is 100% glare-free, with a design based on the principle of a reflective three-shade system, which directs most of the light downwards. For some variants, the top shade is made of deep drawn aluminum with white inner surface that ensures gentle, downward light distribution. The two bottom handblown opal glass shades ensure a large glare-free light surface, making optimum use of the light source to provide comfortable, functional lighting.
Features
PH Collection

Designed by Poul Henningsen

Designed on principle of reflective three-shade system directing the majority of the light downwards

Underside of shade is painted white

120V E26 (medium base) type B10 Incandescent lamp (watts pending on size of fixture) can also be used

UL Listed

Available in a green, red, white or yellow
Size
13" Dia x 17.7"H

Cord Length: 120"
Materials
Shade: Deep drawn aluminum

Base: Silk matte brown, copper
Returns
This item is covered under our 30 day return policy.