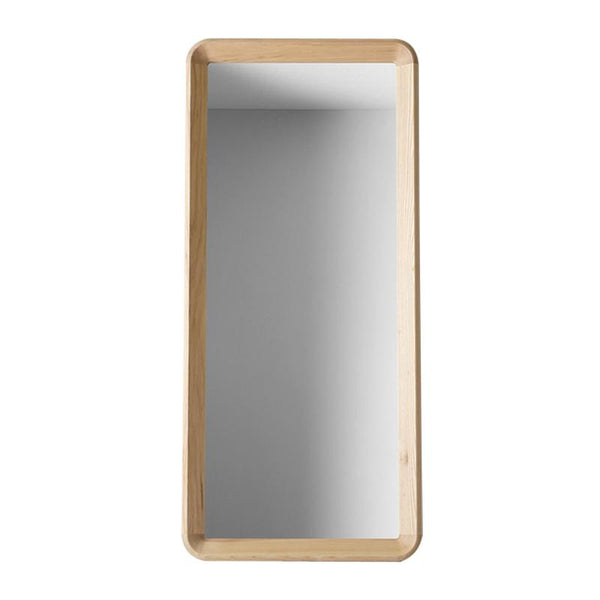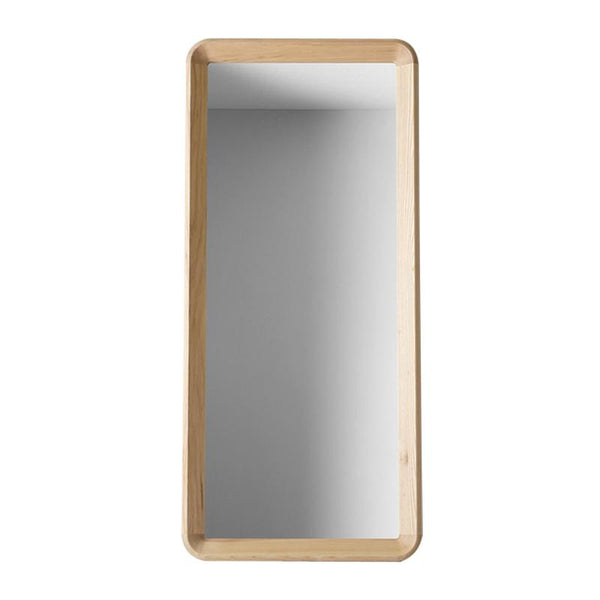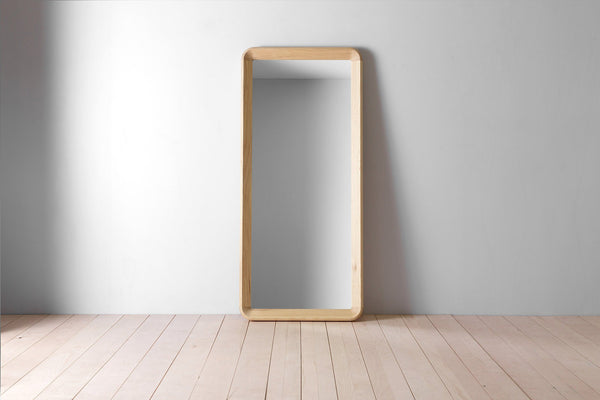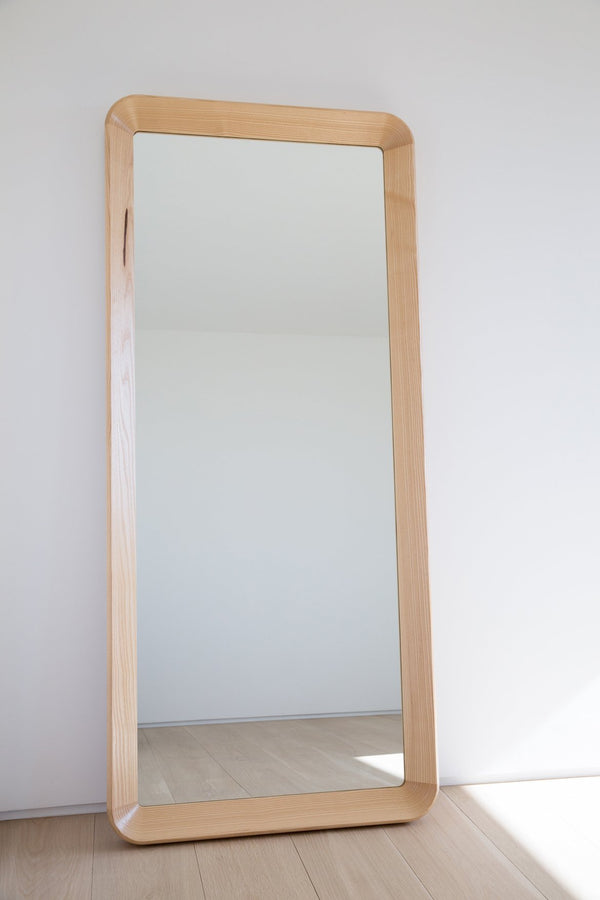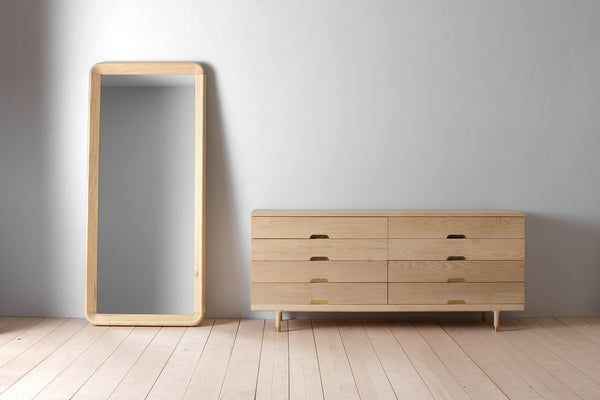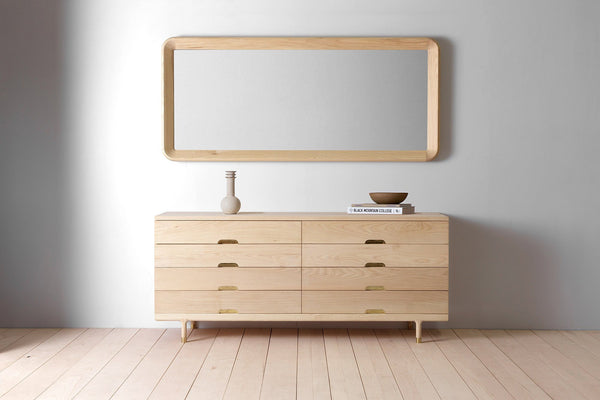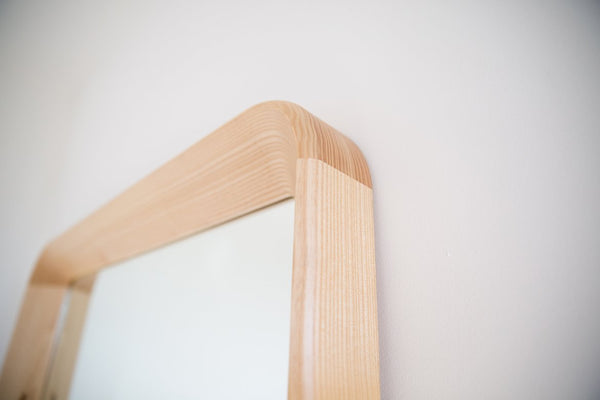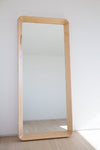 Kalon Simple Mirror
When all you need is something simple, the Kalon Simple Mirror is exactly what will make your dreams come true. Crafted by skilled Mennonite craftsmen in Pennsylvania, the Simple Mirror is oversized at 6 feet tall and made of solid, oil rubbed hardwood. The mirror can be leaned against the wall for a casual look or hung traditionally on the wall.
With it's simplistic design and subtle details, the Simple Mirror is mesmerizing. The chamfered interior edges and soft, rounded corners highlight the natural beauty of the wood. I can only imagine how the Simple Mirror would add brightness to any room of the house, not just the bedroom!
The Kalon Simple Collection wanders through the ideas of natural materials, the inner sanctuaries of our home and the satisfaction of a beautifully designed furniture piece. I think that you will appreciate the simplicity and versatility of design.
Features
Designed to lean or hang




Rear mounted hardware allows the mirror to hang vertically or horizontally.




Baltic Birch Plywood back panel protects the mirror glass.




Made in Pennsylvania
Size
Materials
Available in American Black Walnut or American Ash.

Finished with zero VOC, HAPS and Formaldehyde-free hemp seed oil.




Non toxic & zero off-gassing
Returns
This item is made to order. No cancellations or returns