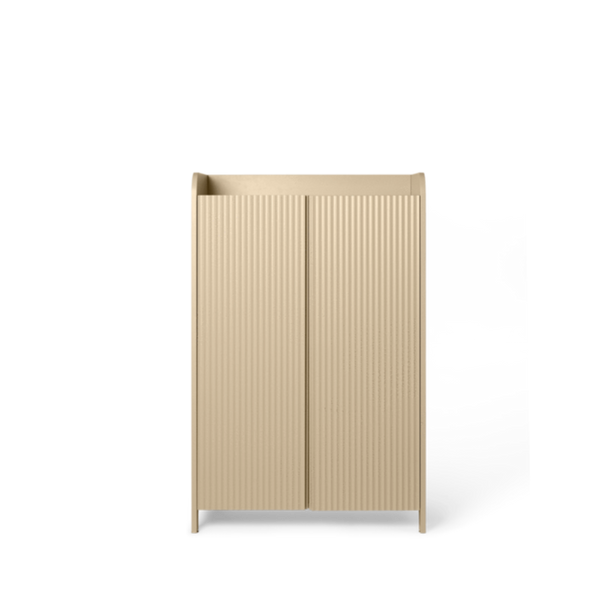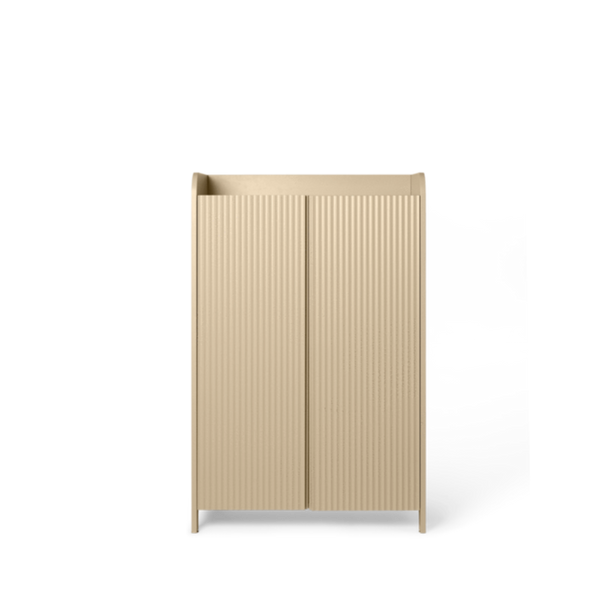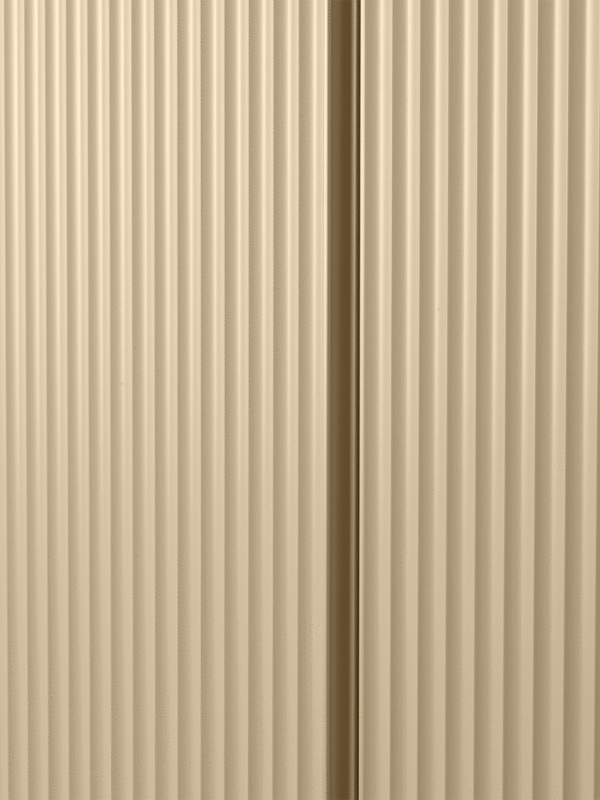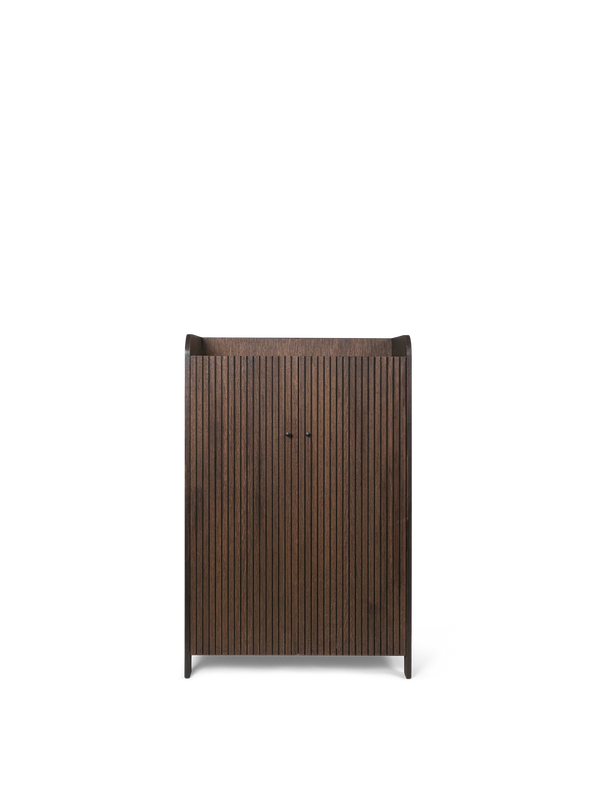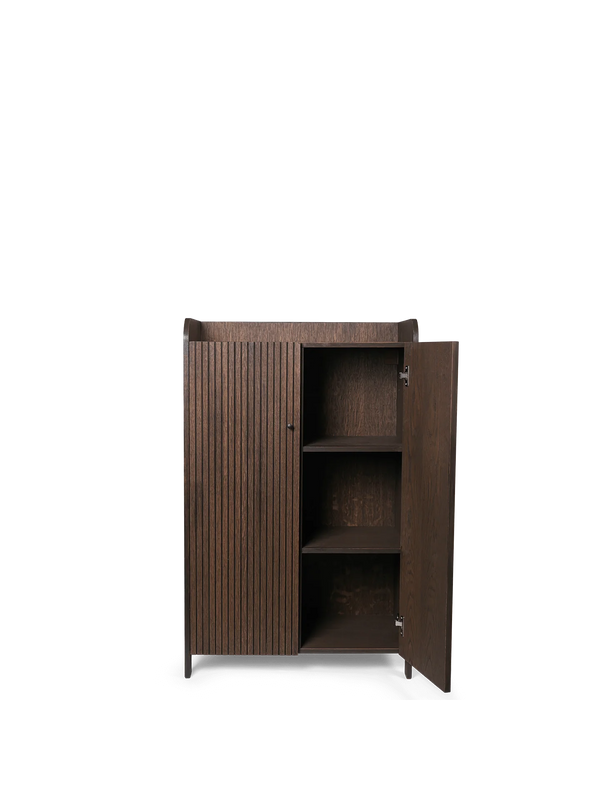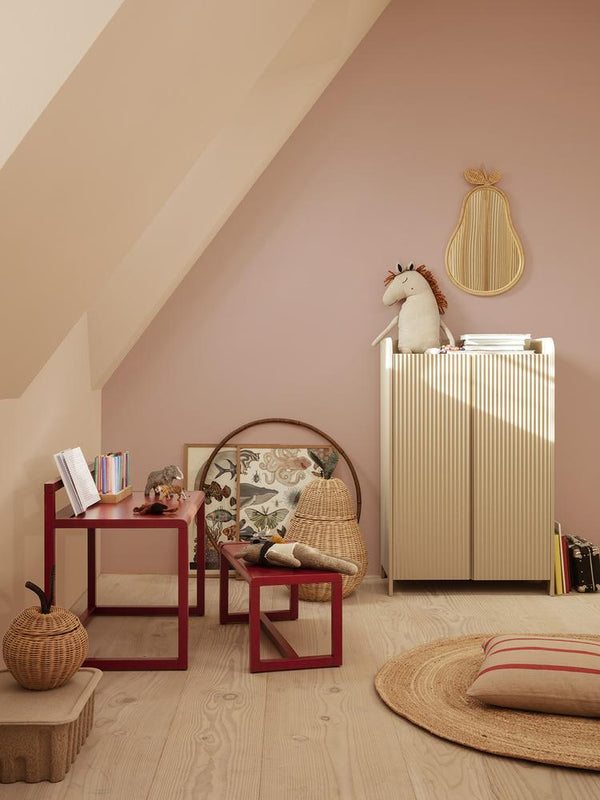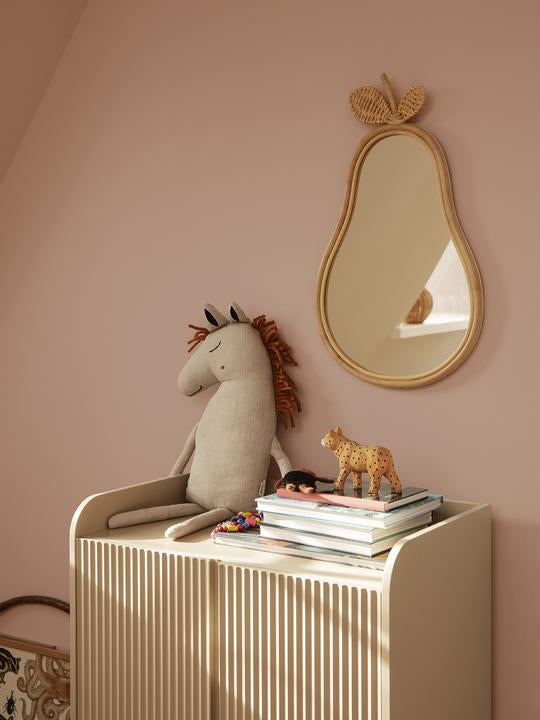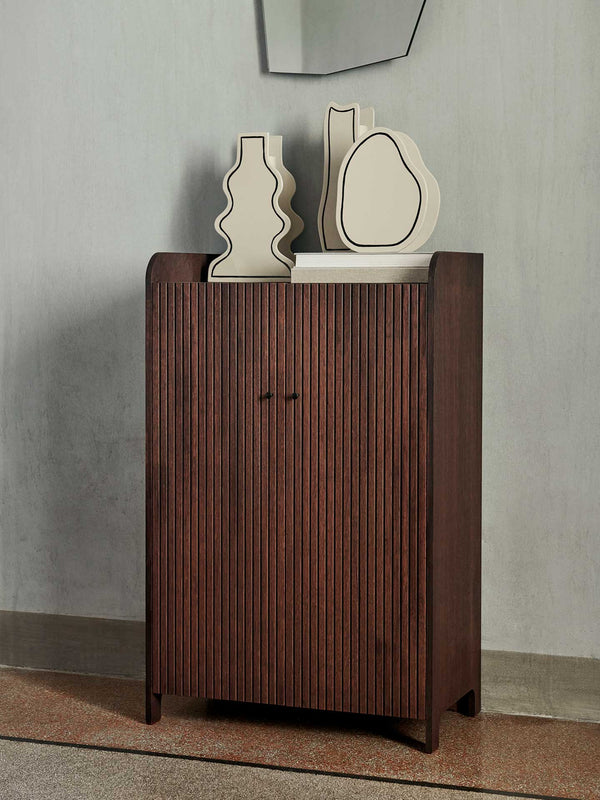 Ferm Living Still Cupboard - Low
Ferm Living Still Cupboard - Low

Made from FSC mix certified oak veneer with an MDF core, the Sill Cupboard offers a decorative and multipurpose storage solution. The name Sill stems from the French sillon, meaning carved grooves, which adorn the doors of the Sill Cupboard. This versatile and functional piece can be used throughout your home – in the kid's room, the hallway, the bedroom or in the kitchen. The top of the cupboard features raised edges alongside three sides, giving you an extra surface for additional storage or as a display for favorite items..
Features
Multipurpose storage solution

Dark stained with carved doors

Top has raised edges alongside three sides

FSC certified

Registered design

The safety wall brackets must be firmly installed into the wall

Always use coasters or other protective items with a soft surface to avoid damage to the product

Never leave wet items on wood as it may cause stains or leave permanent marks

Wipe with a damp cloth
Size
43.3" H x 27.6" W x 15.8" D
Materials
FSC Mix-certified Oak Veneer


Core: MDF
Return
Special order item, no cancellations or returns.