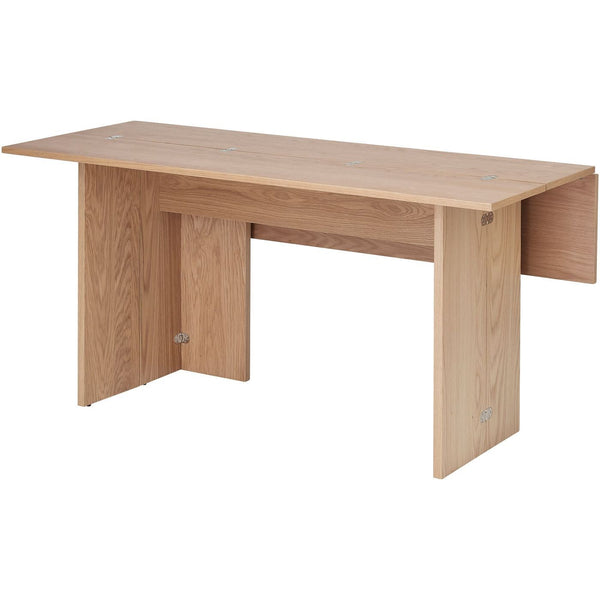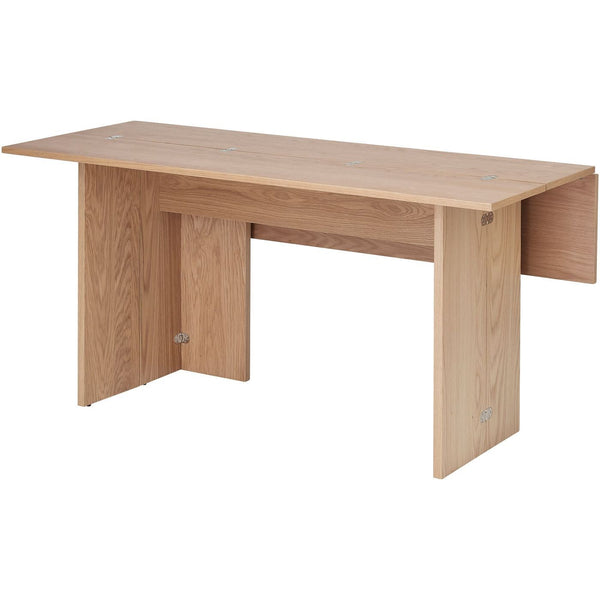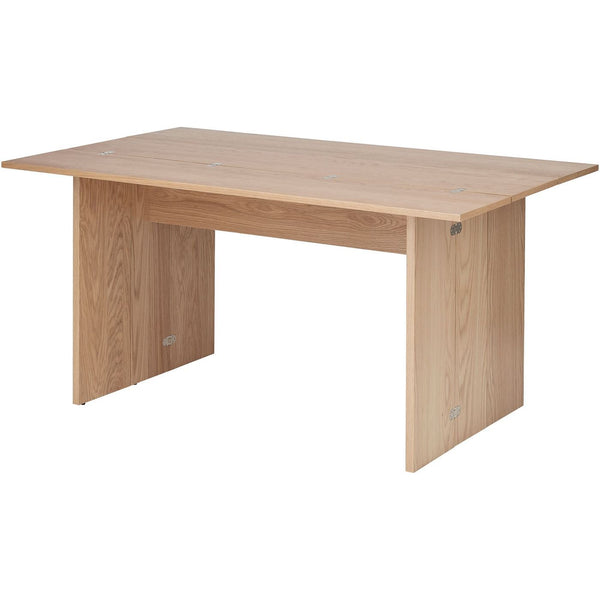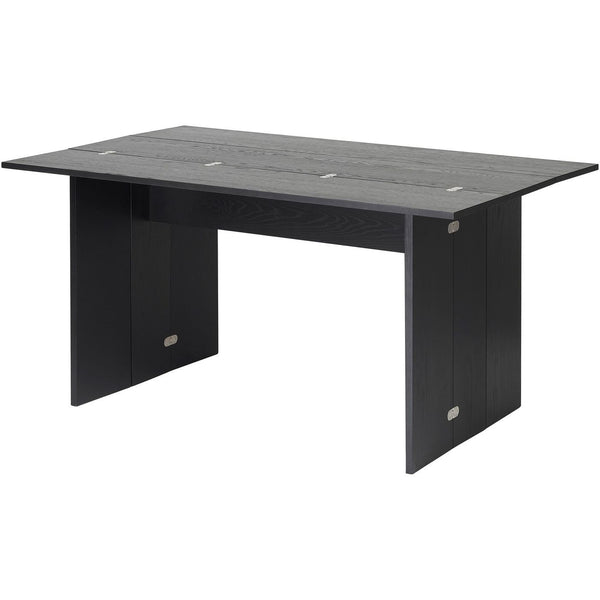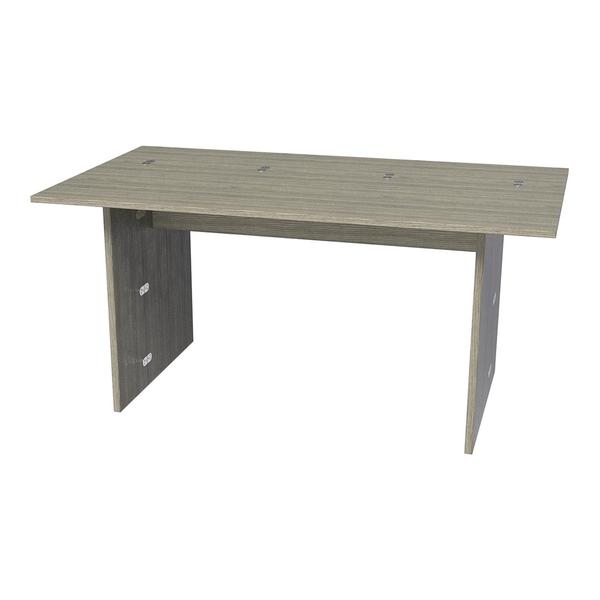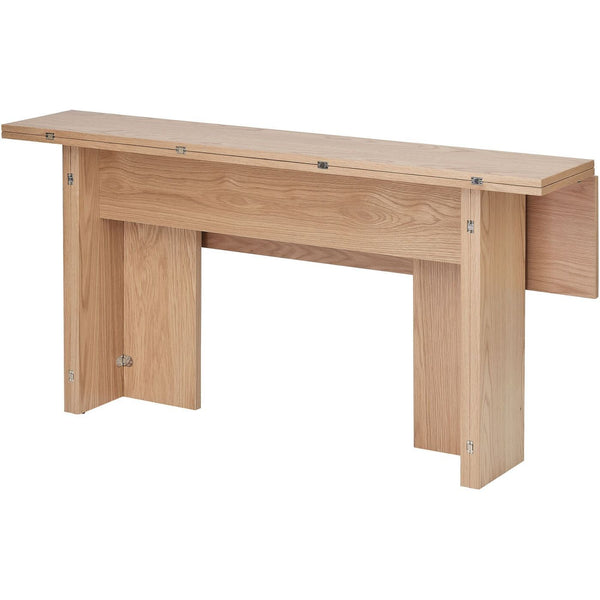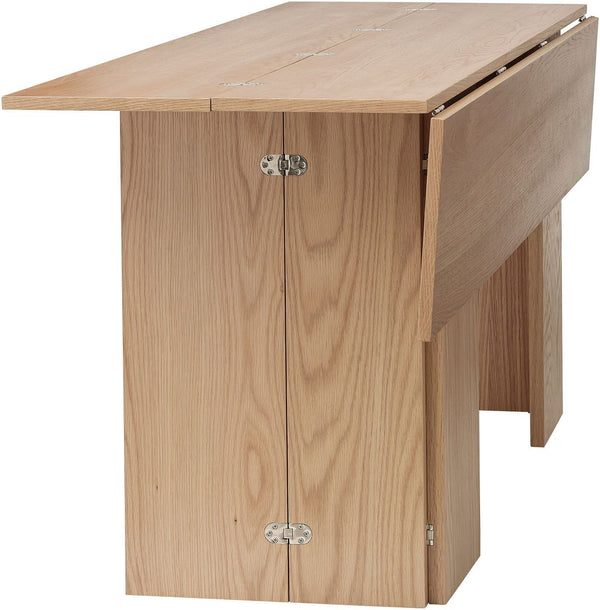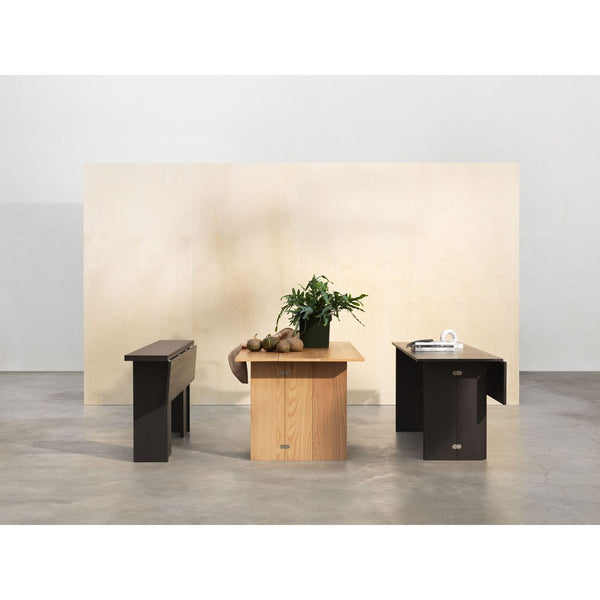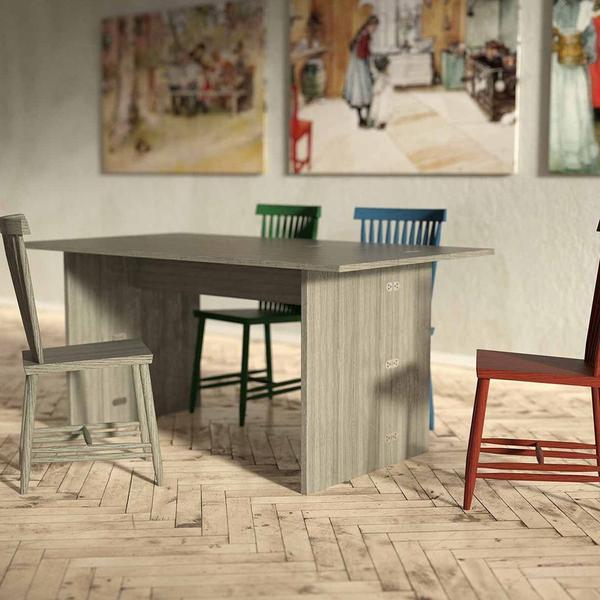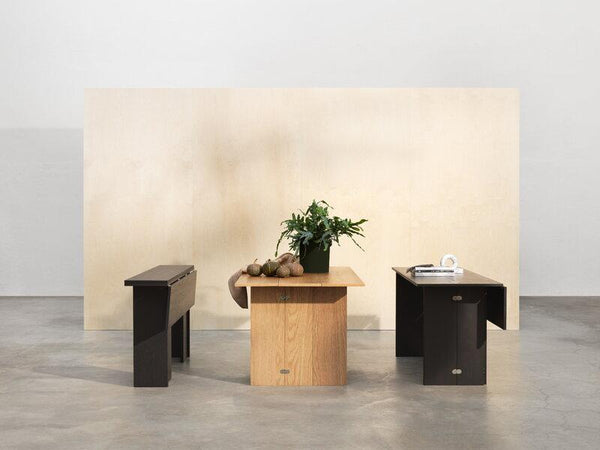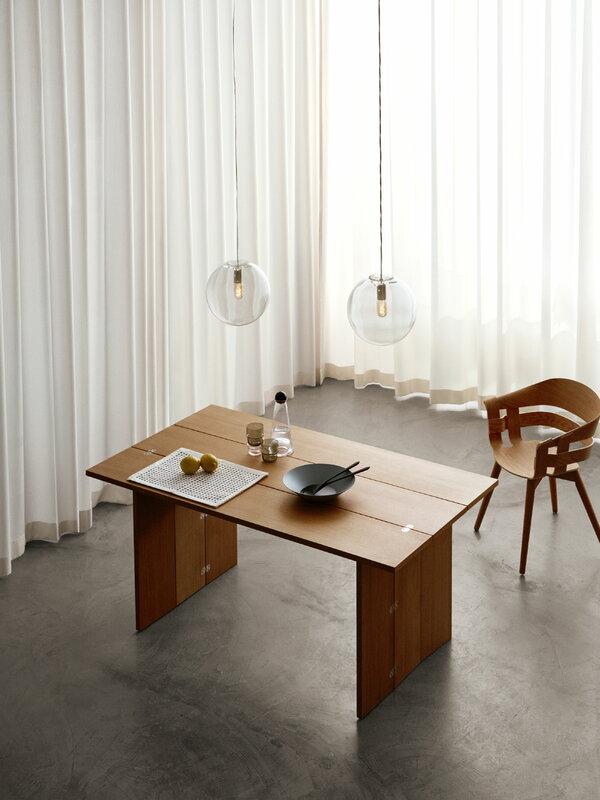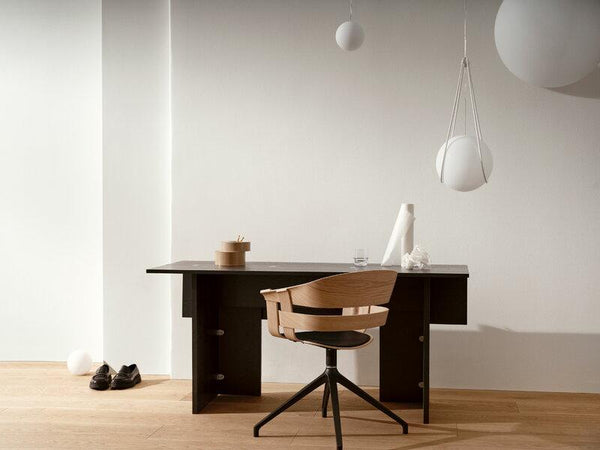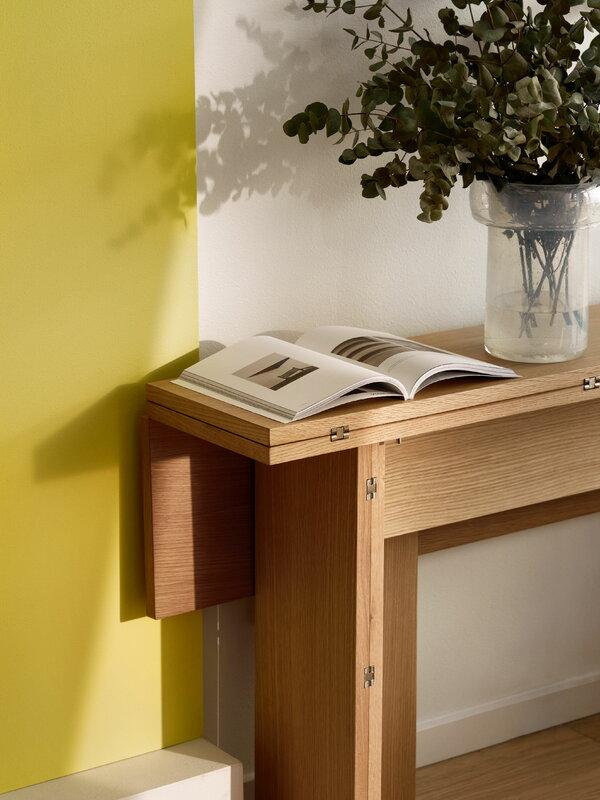 Design House Stockholm Flip Table
Design House Stockholm Flip Table
With the Flip Table, Jesper Ståhl solves a common problem for those who live in small homes. It's not one table, but three: a dining table, desk and sideboard. But who buys all three these days? Finding a solution was a challenge that took a lot of experimentation, and 14 hinges! Its composition gives the table a different aspect, depending on how it's set up. It folds lengthways to create three different sizes.
Features
The legs fold behind each other and part of the table top folds upwards while a side folds down, forming different surfaces which provide character and multiple uses

It can be used as a dining table for 6

Used as a desk when folded once

A sculptural sideboard when folded twice

Adjustable graven plastic feet

Designed by Jesper Ståhl

There are no loose parts instead the 14 hinges that adorn every side provide the solution
Size
63

" L x 35" W x 30" H

Fully Opened: 63" L × 35.4" W × 28.8" H

Folded Once: 63" L × 23.6" W × 28.8" H

Folded Twice: 63" L × 11.81" W × 28.8" H

Weight: 103.5 Lbs
Materials
Returns
Special order item. No cancellations or returns. In the rare instance of shipping damages or defects, we'll happily issue a replacement.