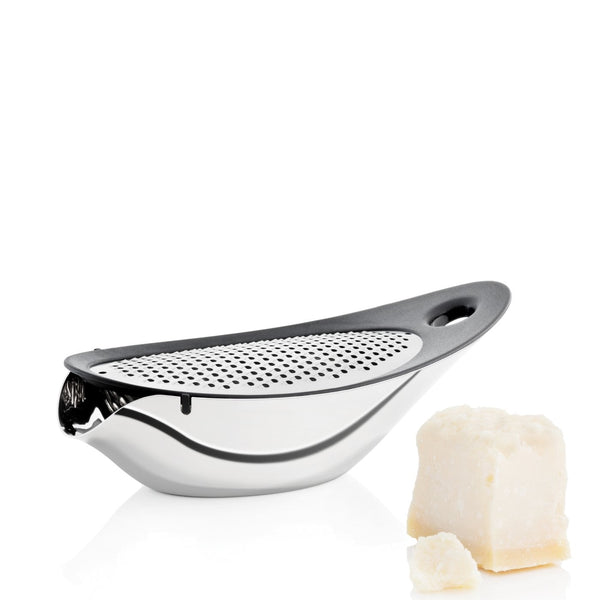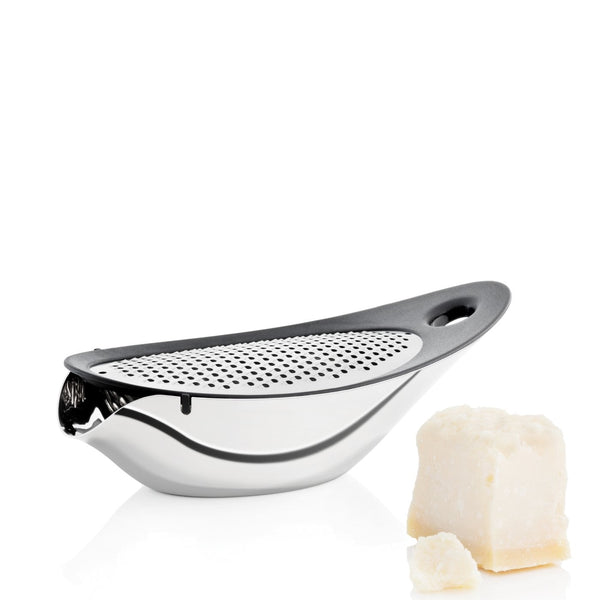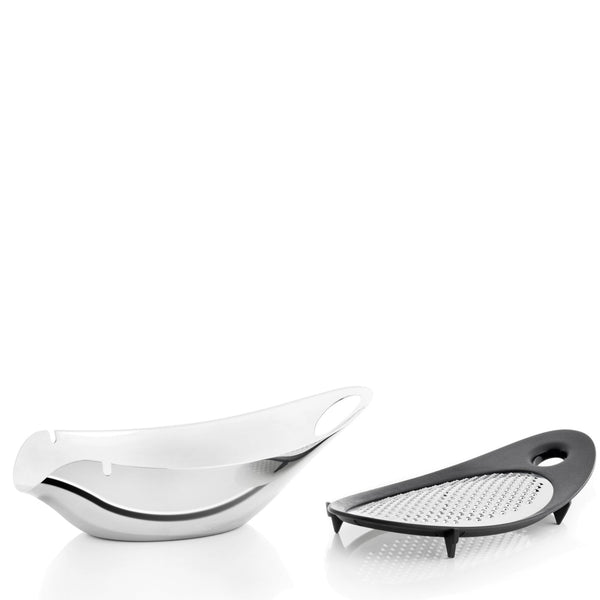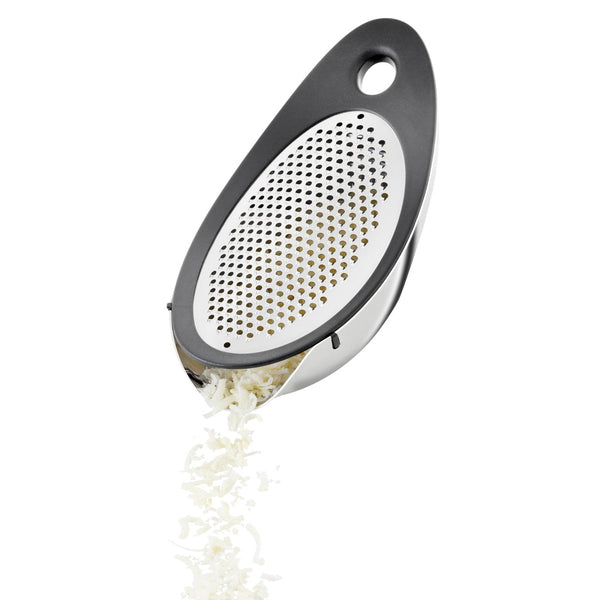 Blomus Navetta Parmesan Cheese Grater
Blomus Navetta Parmesan Cheese Grater

Nothing beats a plate of fresh made pasta with fresh cheese on top! The most suitable ones are hard cheeses such as Parmesan. The blomus Navetta cheese grater allows you to use just the right amount. The stainless steel grater, with plastic surrounding, tops a high class polished stainless steel bowl, which holds the grated cheese. Its shape caters for comfortable handling and thanks to the flat bottom it will stay firmly placed on the table. The freshly grated cheese falls into the bowl and can be poured over pasta, risottos, or salads without the need of any other utensil.
Run by the fourth generation of the Blome family in the town of Sundern in the North Rhine-Westphalia region of Germany, Blomus carries on the legacy of strong family allegiance and a talent for business. The Blomus brand also tells the story of a geographical area that was once the home of a thriving steel and coal industry. The family business was established in 1921 as a manufacturer of bicycle parts, and in 1961 branched out into gifts and design items, locally produced from copper, brass, pewter, and stainless steel. The year 2000 marked another shift in our history when the name Blomus was chosen, and the visionary design brand of today was born.

Features
Cleans easily
Flat bottom for setting on  table
Size
Holds approximately 10 oz.
7.75" x 2.75" x 4"
Materials
Polished stainless steel bowl

Return
This item is covered under our 30-day return policy.