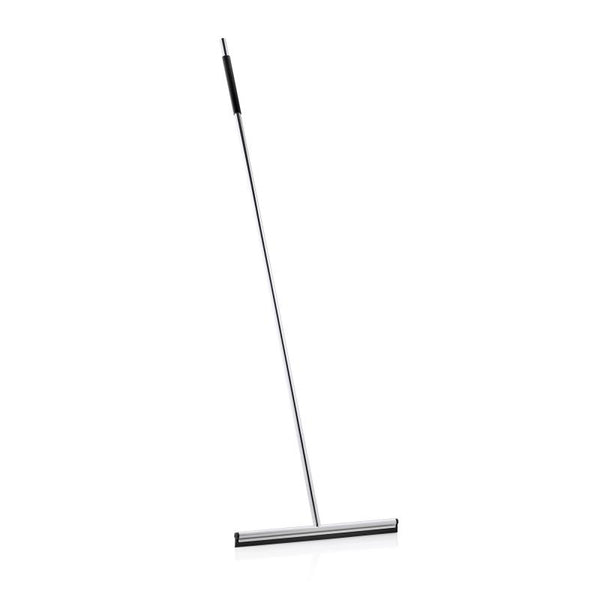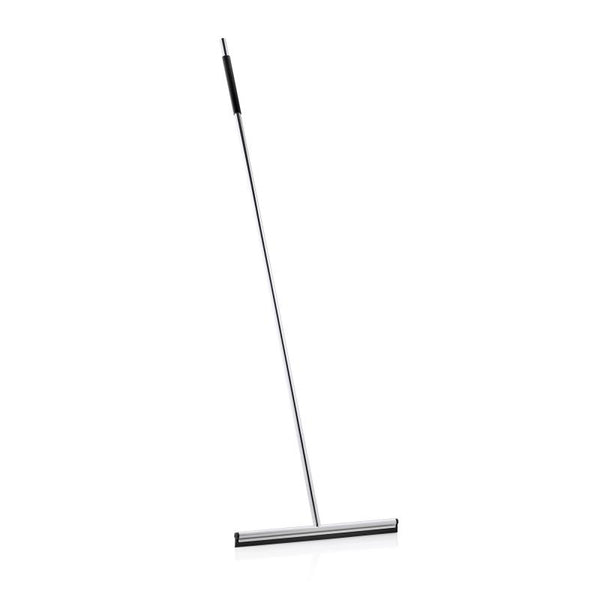 Blomus Lavea Floor Squeegee
 Blomus Lavea Floor Squeegee

The Lavea Floor Squeegee is a wonderful helper for cleaning the shower. It is well suited to wet rooms and large floor level showers, by removing water quickly.
Run by the fourth generation of the Blome family in the town of Sundern in the North Rhine-Westphalia region of Germany, Blomus carries on the legacy of strong family allegiance and a talent for business. The Blomus brand also tells the story of a geographical area that was once the home of a thriving steel and coal industry. The family business was established in 1921 as a manufacturer of bicycle parts, and in 1961 branched out into gifts and design items, locally produced from copper, brass, pewter, and stainless steel. The year 2000 marked another shift in our history when the name Blomus was chosen, and the visionary design brand of today was born.

Features
Wall mounted holder included
For smaller areas you can remove one of the handle attachments
Size
Handle 47"
Blade 14.5"
48.5" x 14.5" x 1"
Materials
Polished Stainless Steel
Silicone
Return 
This item is covered under our 30-day return policy.