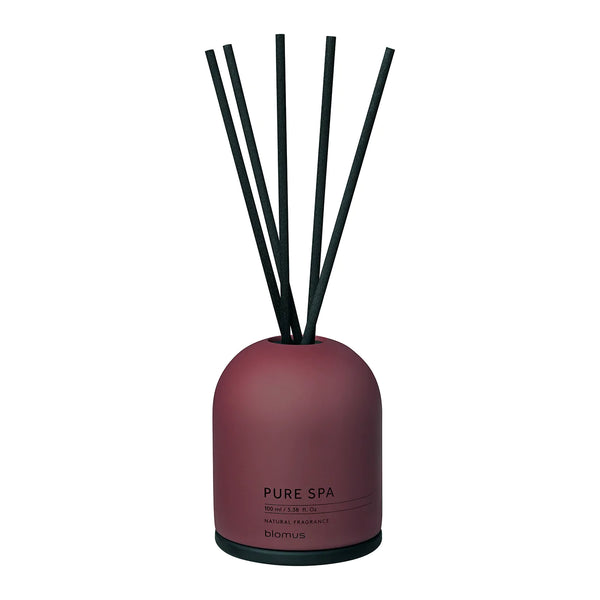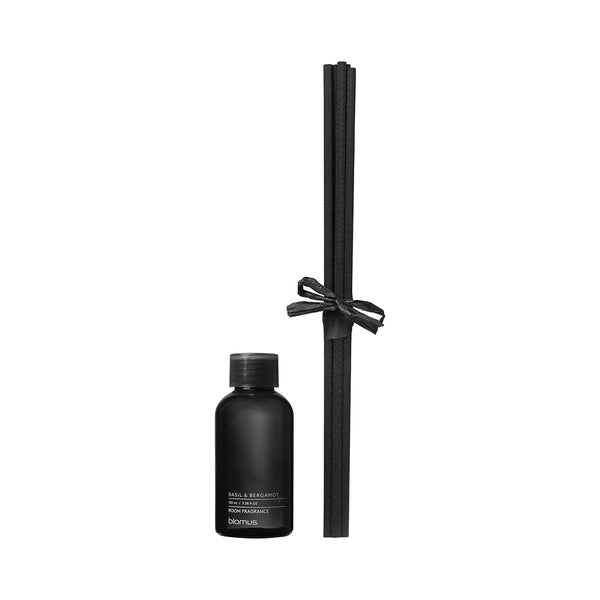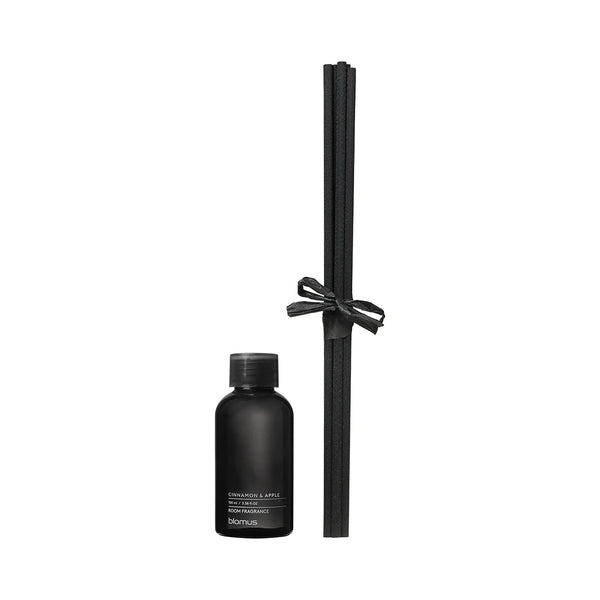 Blomus Fraga Room Fragrance Set & Refill
Blomus Fraga Room Fragrance Set & Refill

Blomus FRAGA Room Fragrance Sets include a wonderful selection of luxurious home fragrances in refillable diffusers. The fragrance intensity is adjustable. The more reed sticks are being used, the stronger the scent experience. Available scents are subtle varieties of natural scents of fig, sandalwood, sea salt, sage, myrrh and others. Our aromatic notes come from the natural world, which means that the room is just ever so subtly and lightly perfumed. Container may be refilled with your own favorite scent.
Features
Set consists of a colored glass bottle (diffuser), a concrete cover, 100ml of fragrance and five reed sticks

Concrete container is pine grey (green) or port (burgundy)

Port (burgundy): fragrance of basil spice and bergamot citrus
Pine Grey (green): warm and spicy fragrance of cinnamon and apples

Designed by Blomus Design Team
Size
10.9" H w/ Reeds x 3.5" Dia
Materials
Bottle: Glass

Cover: Concrete
Reed Sticks
Return 
This item is covered under our 30-day return policy.