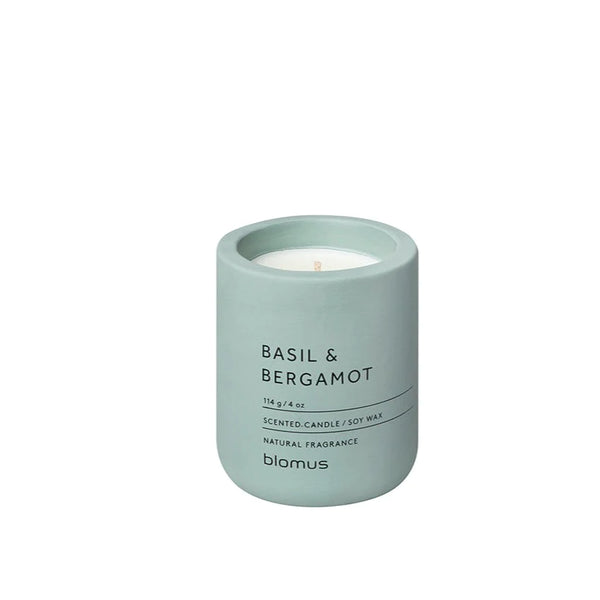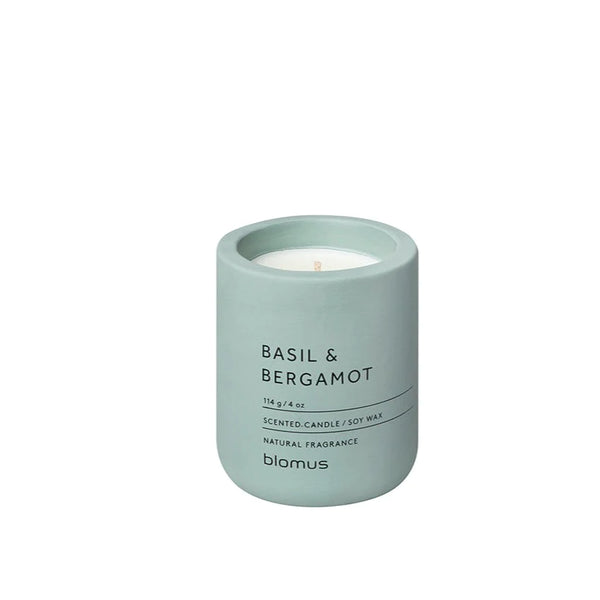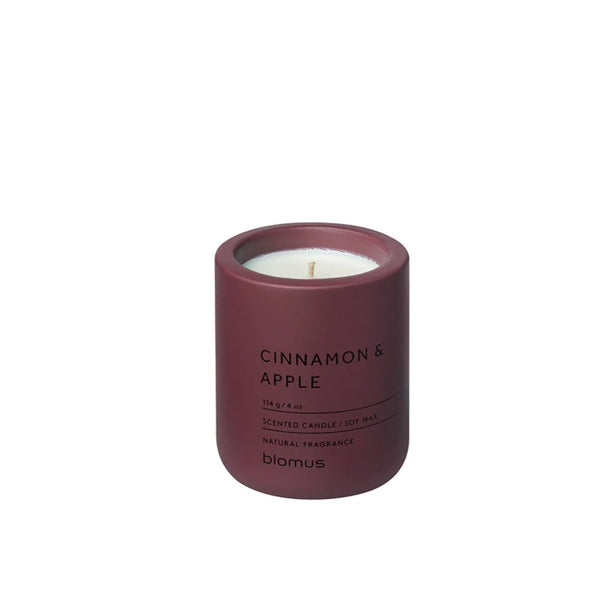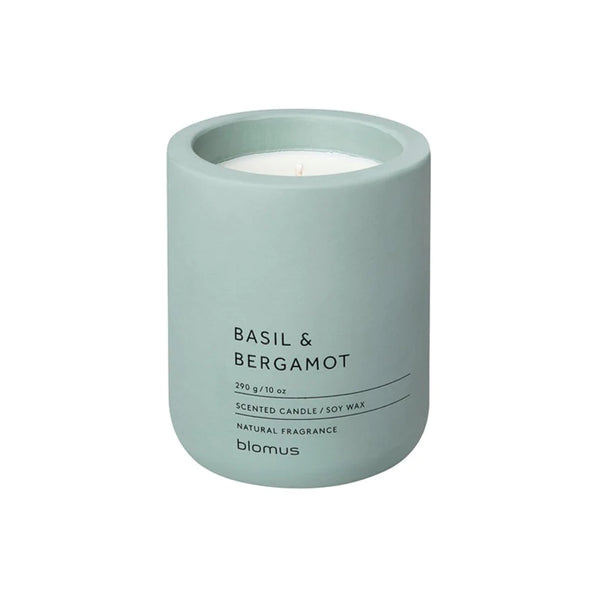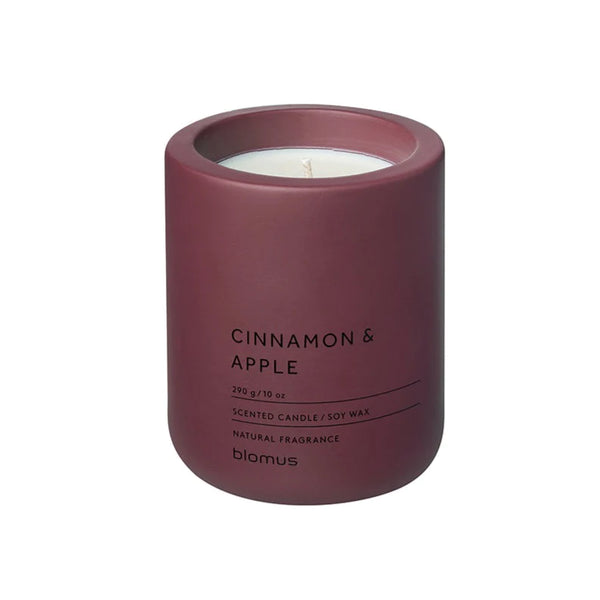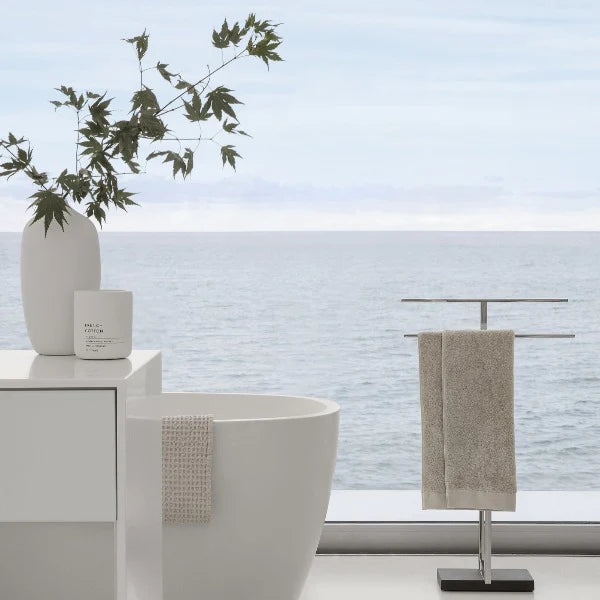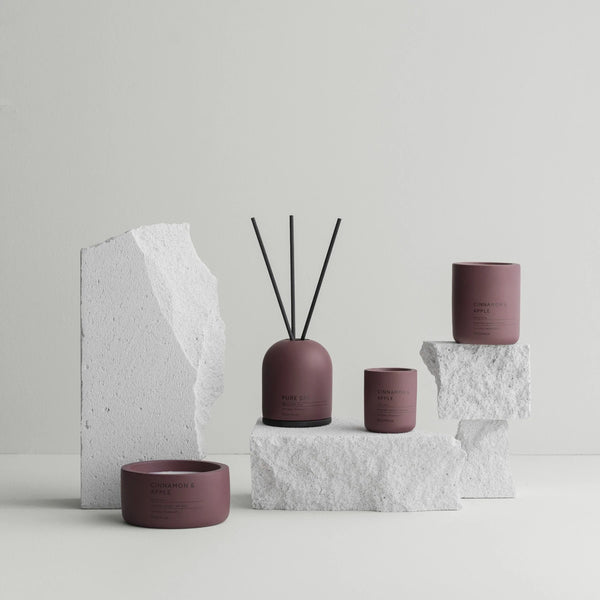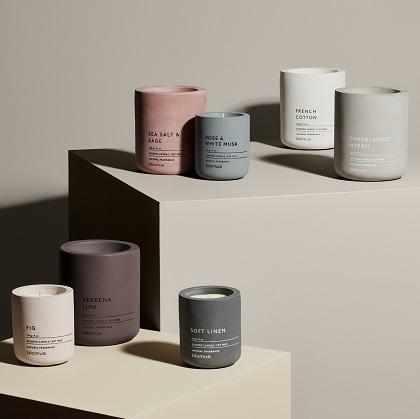 Blomus Fraga Candle in Concrete Container
Blomus Fraga Candle in Concrete Container

Blomus Scented Candle in Concrete Container - Small or Large candles feature a unique fragrance in a beautifully colored concrete container. Blomus fragrantly enters the scented candle market with a collection of candles with natural scents of fig, sandalwood, sea salt, sage, myrrh and others. Our aromatic notes come from the natural world, which means that the room is just ever so subtly and lightly perfumed.
 Beautiful colored concrete containers can be used after a candle has been burned out as a storage jar or to plant small succulents. Concrete container colors coordinate beautifully with Blomus linens, storage boxes and vases. 
Features
Burn time 24 hours (small)

Burn time 55 hours (large)
Pine grey container: fragrance of basil spice and bergamot citrus

Port container: 

warm and spicy fragrance of cinnamon and apples

Natural soy wax candle burns cleanly and is free of toxicant

Candles contain no palm, have extremely low soot production and are environmentally friendly
Designed by Blomus Design Team
Size
3" H x 2-1/2" Dia

Volume: 114 Grams / 4 Oz
4-5/16" H x 3-1/2" Dia
Volume: 290 Grams / 10 Oz
Materials
Concrete
Natural Soy Wax
Wick
Return 
This item is covered under our 30-day return policy.