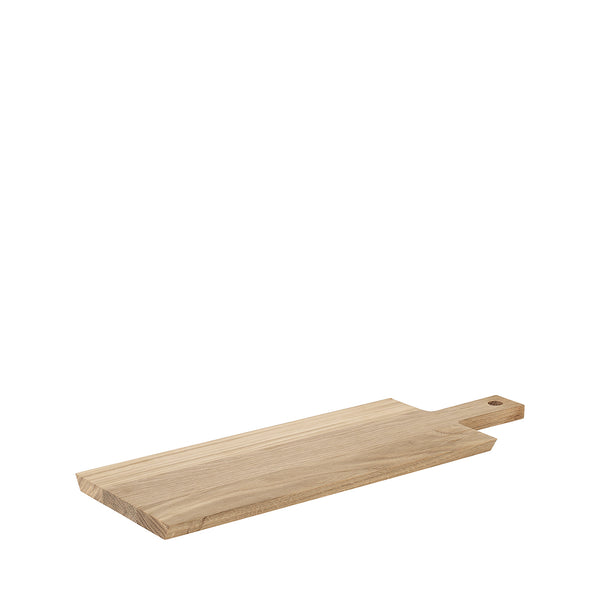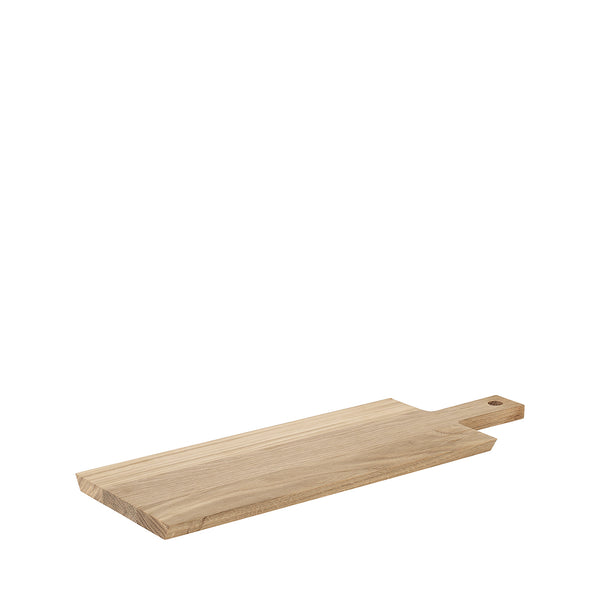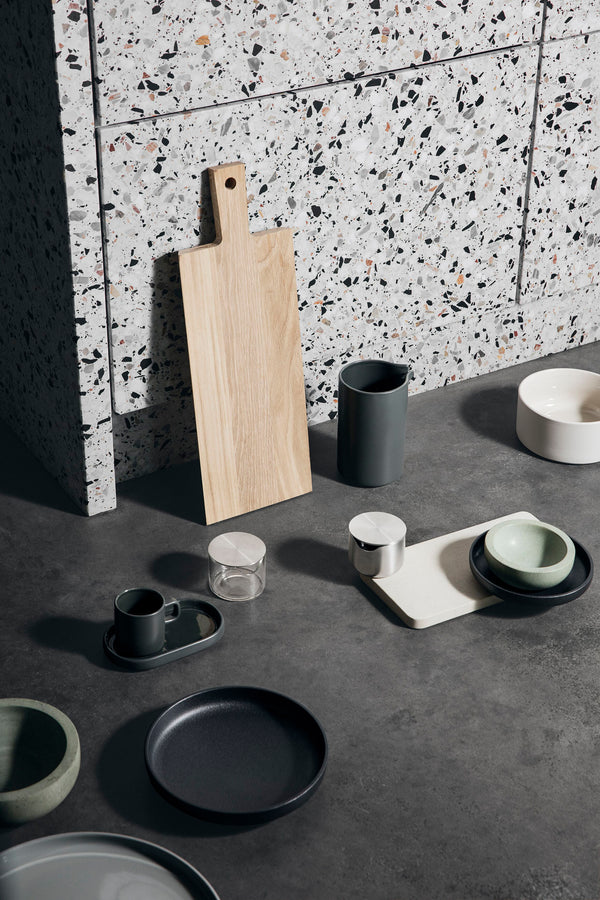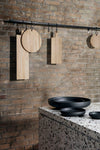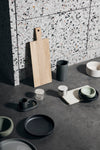 Blomus Borda Oak Cutting Board
Blomus Borda Oak Cutting Board

The Blomus Borda Oak Cutting Board is a beautiful and functional accessory for any kitchen. Blomus oak cutting boards and trays are made of untreated oak. This makes for a very natural and classic appearance. blomus recommends the wood be treated with oil if the item is used with foods to protect the wood against discoloring and prevent food odors and bacteria from attaching themselves to the surface.
Run by the fourth generation of the Blome family in the town of Sundern in the North Rhine-Westphalia region of Germany, Blomus carries on the legacy of strong family allegiance and a talent for business. The Blomus brand also tells the story of a geographical area that was once the home of a thriving steel and coal industry. The family business was established in 1921 as a manufacturer of bicycle parts, and in 1961 branched out into gifts and design items, locally produced from copper, brass, pewter, and stainless steel. The year 2000 marked another shift in our history when the name Blomus was chosen, and the visionary design brand of today was born.

Features
Suitable oils for treatment are sunflower oil, olive oil, or walnut oil
Size
Materials
Return
This item is covered under our 30-day return policy.