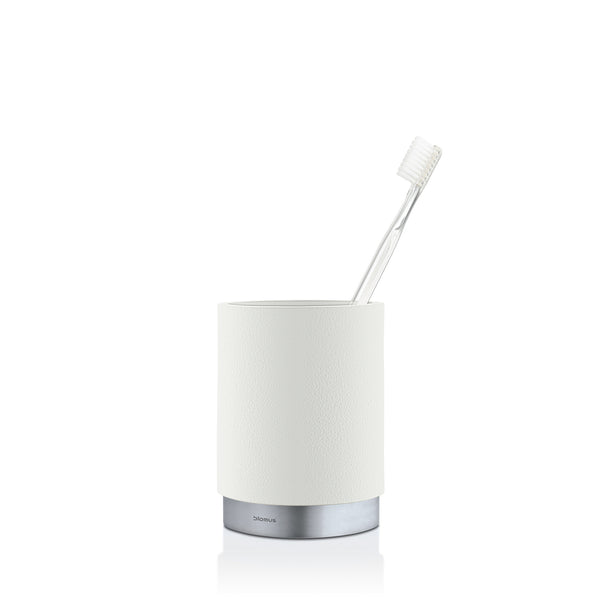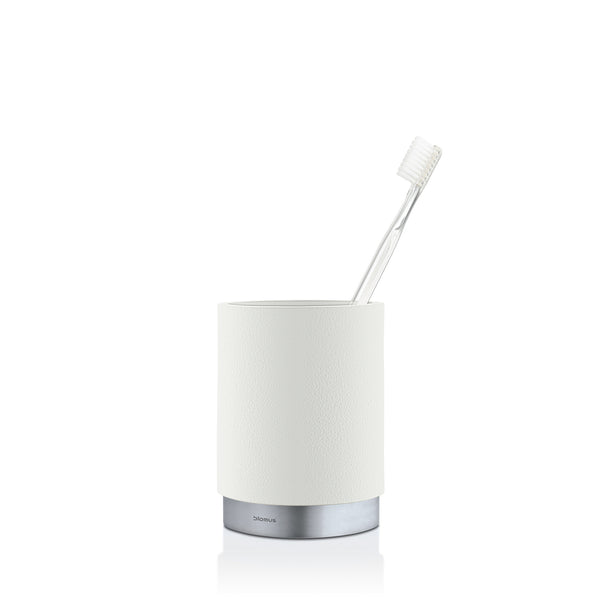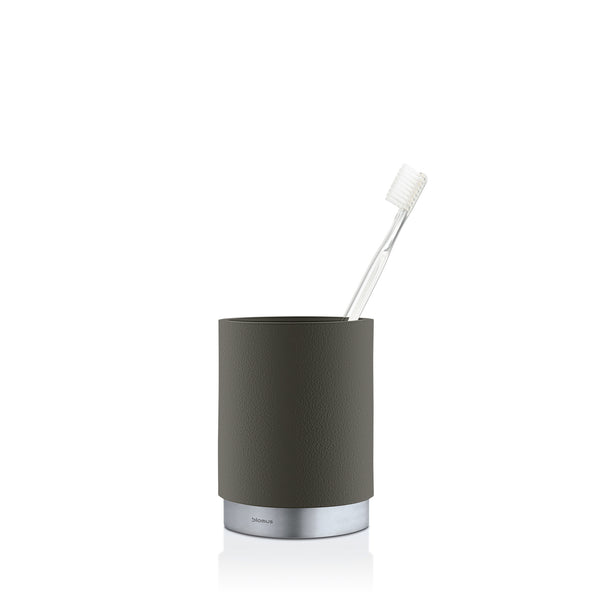 Blomus Ara Toothbrush Holder
Blomus Ara Toothbrush Holder

The Ara Blomus Toothbrush Holder is a great accessory to any bathroom counter. Combining materials of stainless steel and polystone.  Add a new world of color do your decor, pastels are relaxing and welcoming.
Run by the fourth generation of the Blome family in the town of Sundern in the North Rhine-Westphalia region of Germany, Blomus carries on the legacy of strong family allegiance and a talent for business. The Blomus brand also tells the story of a geographical area that was once the home of a thriving steel and coal industry. The family business was established in 1921 as a manufacturer of bicycle parts, and in 1961 branched out into gifts and design items, locally produced from copper, brass, pewter, and stainless steel. The year 2000 marked another shift in our history when the name Blomus was chosen, and the visionary design brand of today was born.

Features
Easily holds toothbrushes, tubes of toothpaste, etc.
Size
10 oz capacity
3" x 3" x 4.5"
Materials
Stainless Steel
Polystone
Return 
This item is covered under our 30-day return policy.