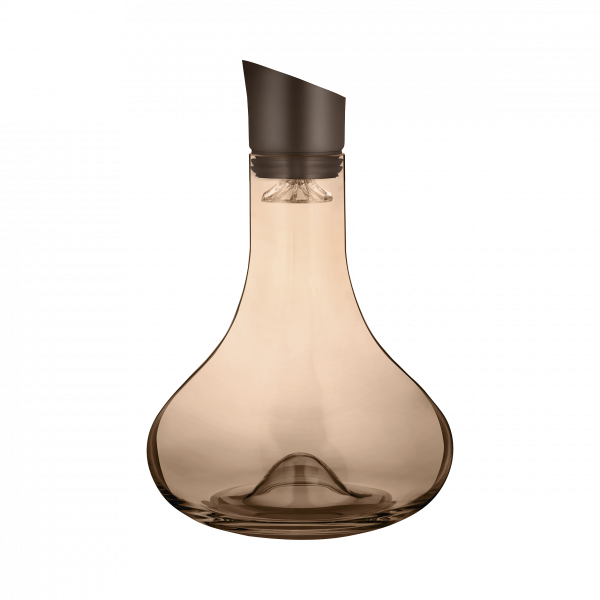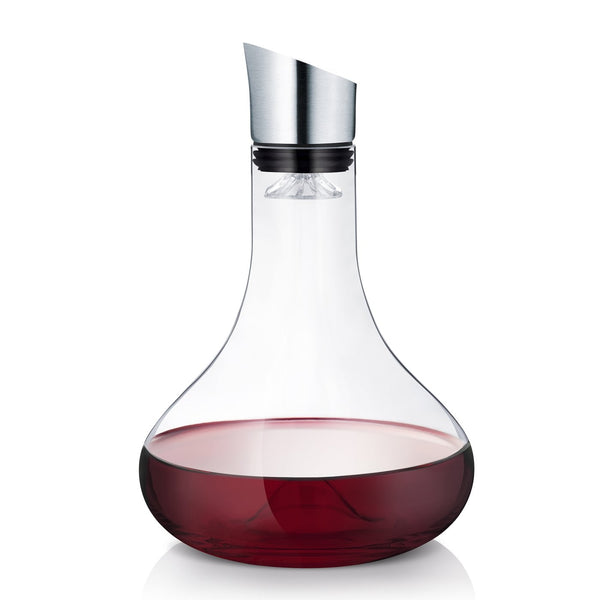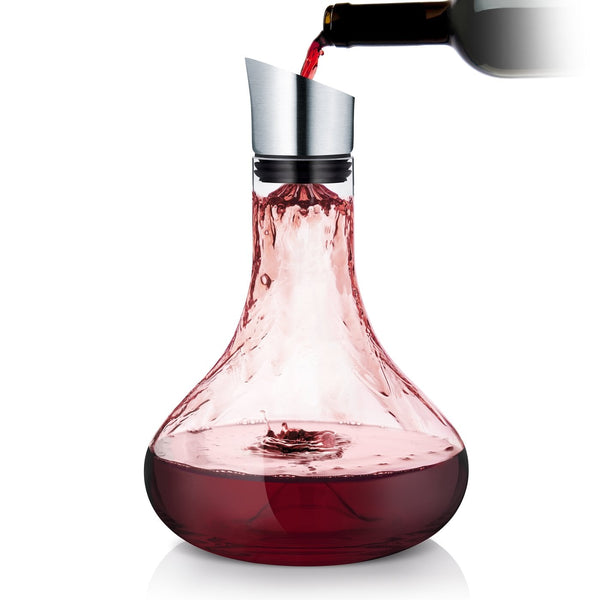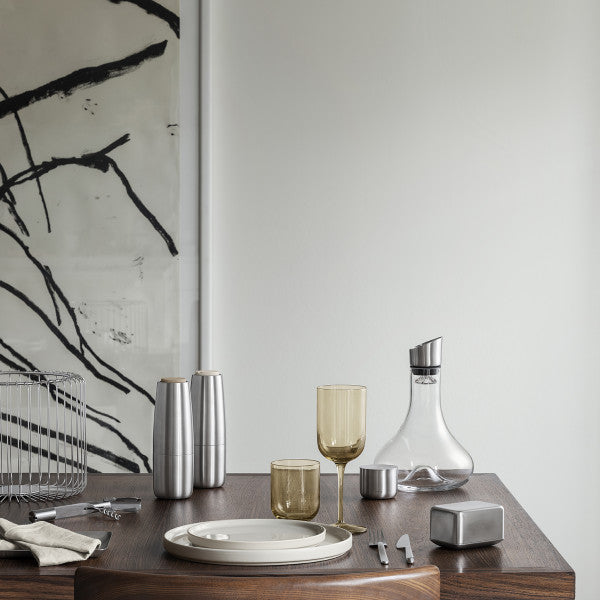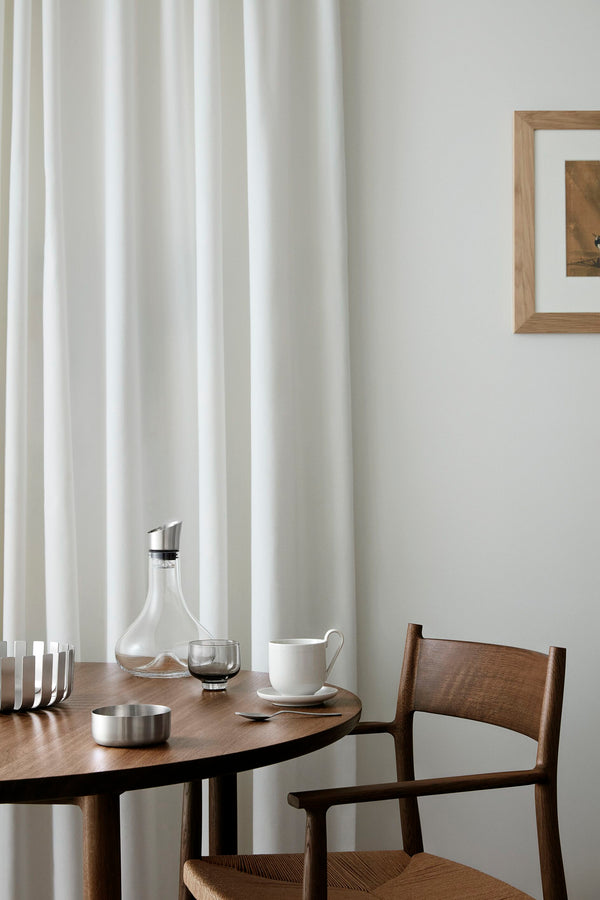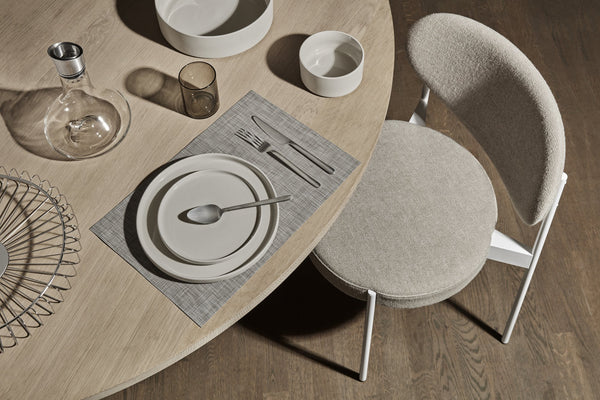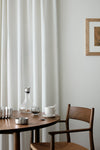 Blomus Alpha Wine Decanter w/ Aerator & Pourer
Blomus Alpha Wine Decanter w/ Aerator & Pourer

The Alpha decanter offers a ventilation system that provides sufficient air to allow the wine to develop its flavor. The large, wide, bottom gives room for the wine to breathe. With a precision spout, the carafe is very user-friendly so that the wine can be poured accurately. In addition, a screen is incorporated in the spout to filter any sediment. A trough for the thumb in the organically shaped glass vessel provides grip and comfortable pouring.
Run by the fourth generation of the Blome family in the town of Sundern in the North Rhine-Westphalia region of Germany, Blomus carries on the legacy of strong family allegiance and a talent for business. The Blomus brand also tells the story of a geographical area that was once the home of a thriving steel and coal industry. The family business was established in 1921 as a manufacturer of bicycle parts, and in 1961 branched out into gifts and design items, locally produced from copper, brass, pewter, and stainless steel. The year 2000 marked another shift in our history when the name Blomus was chosen, and the visionary design brand of today was born.

Features
Easy to hold and pour
Integrated filter also aerates
Size
Materials
Return
This item is covered under our 30-day return policy.