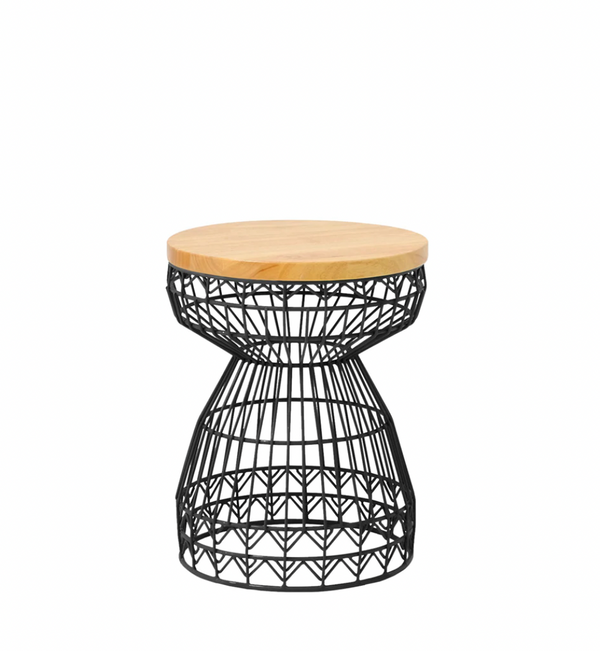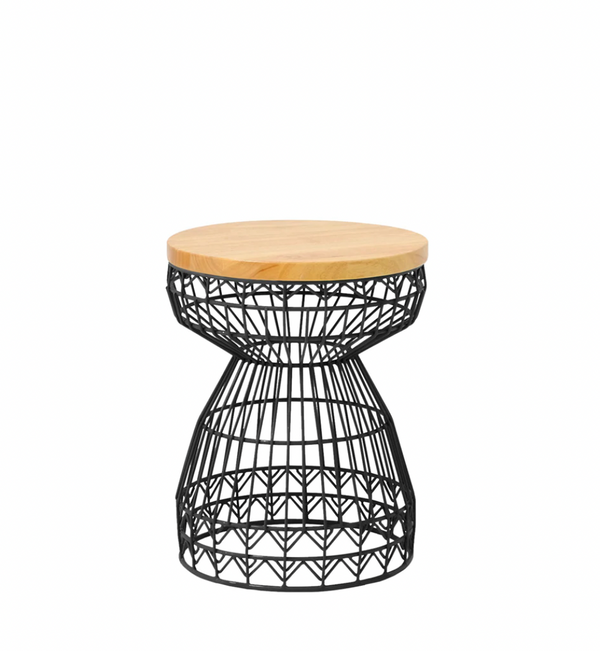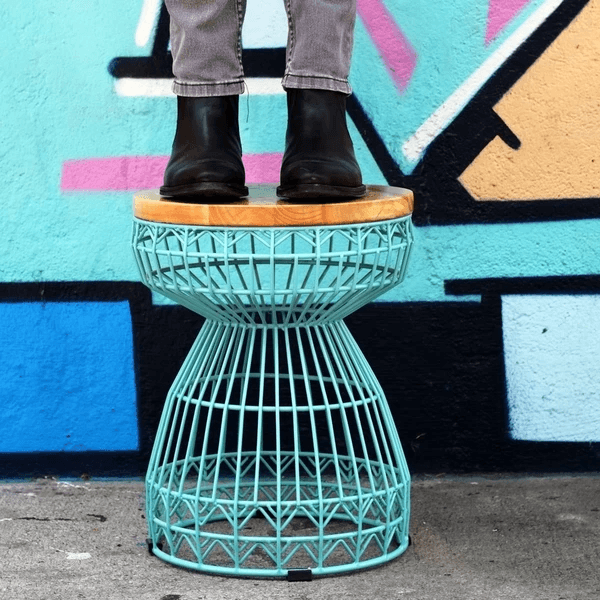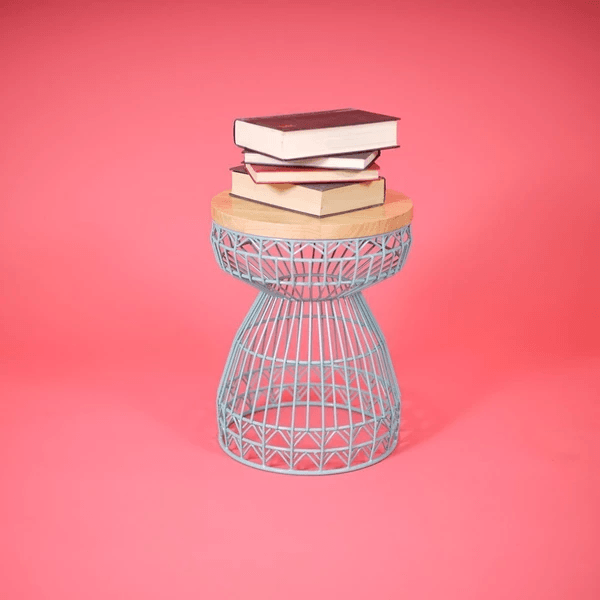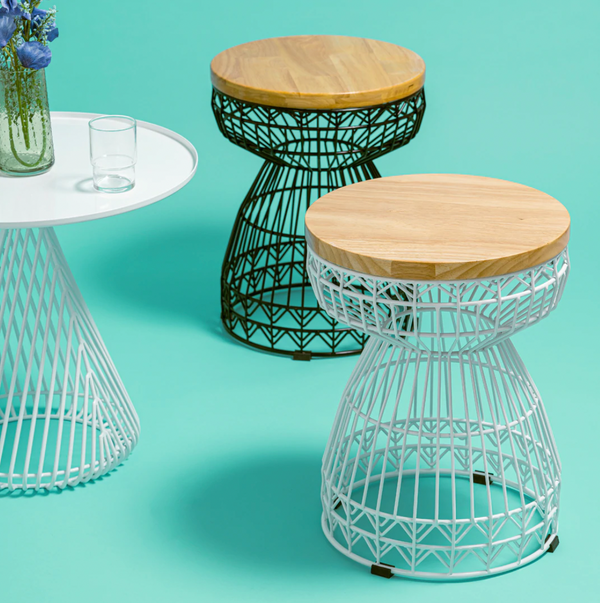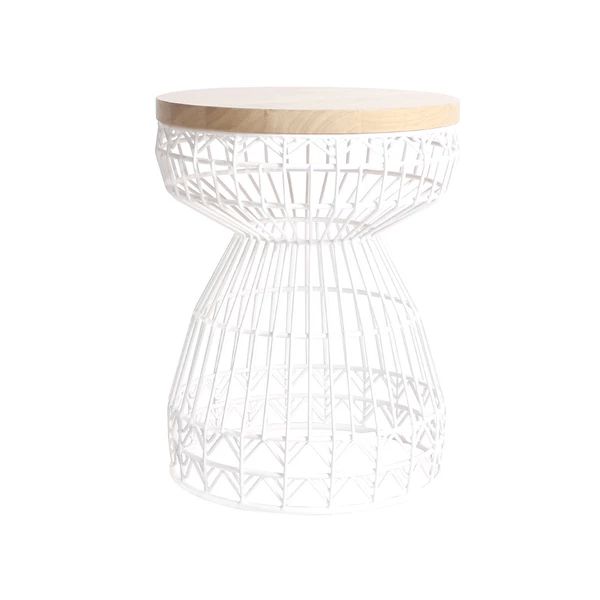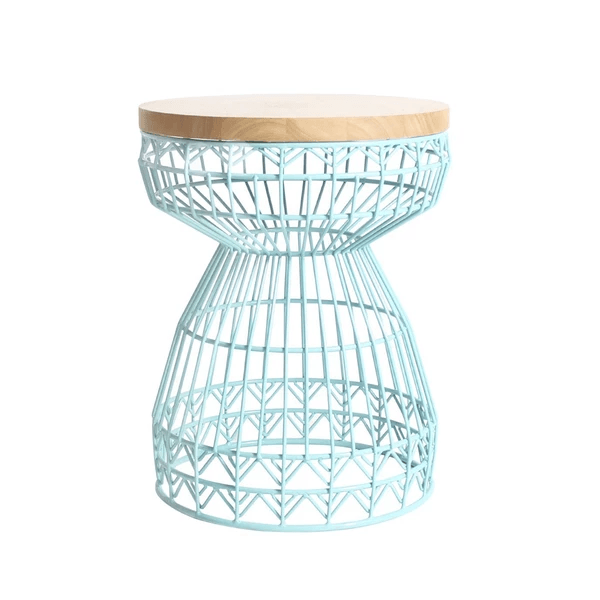 Bend Sweet Stool
The Sweet stool is an ornate wire design with an oak wood seat top. Its lightweight physique and durable wire composition make this stool perfect for high traffic areas such as commercial use in a restaurant setting. It's a fun and creative alternative to the traditional chair. 
If home style is what you're looking to create, The Sweet Stool is a colorful home option. Its elegant and organic vibe makes this piece of wire furniture a refreshing seating option for your modern interior. 
The Bend design philosophy blends form and function with injections of fun and funkiness. We say that Bend pieces are "Built like a Buffalo" and can stand up to years of use for your continual enjoyment! Bend pieces are made of hot-dipped galvanized iron that is then powder coated or electroplated to create the finished product.
Features
With an hour glass shaped wire base
Fixed wood seat, sourced from solid white oak
A stool for every occasion
Its compact design and perfect seat height make it a stylish space saver
Use as a stool or side table
Size
Materials
Returns
This item is covered under our 30 day return policy.