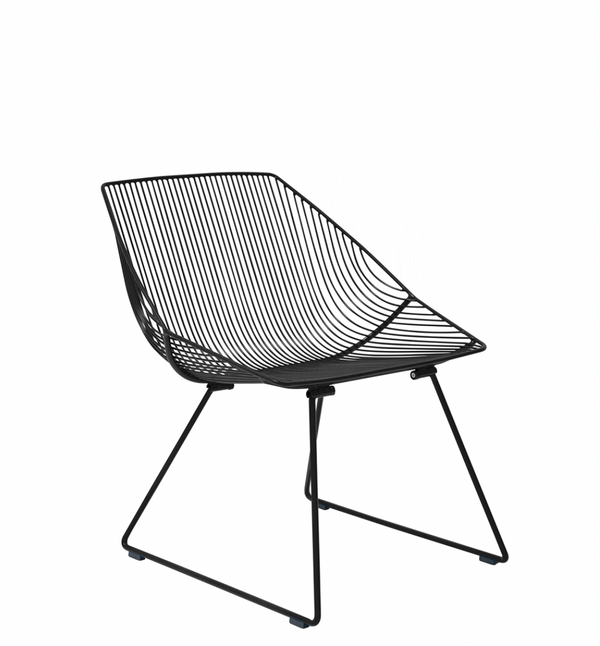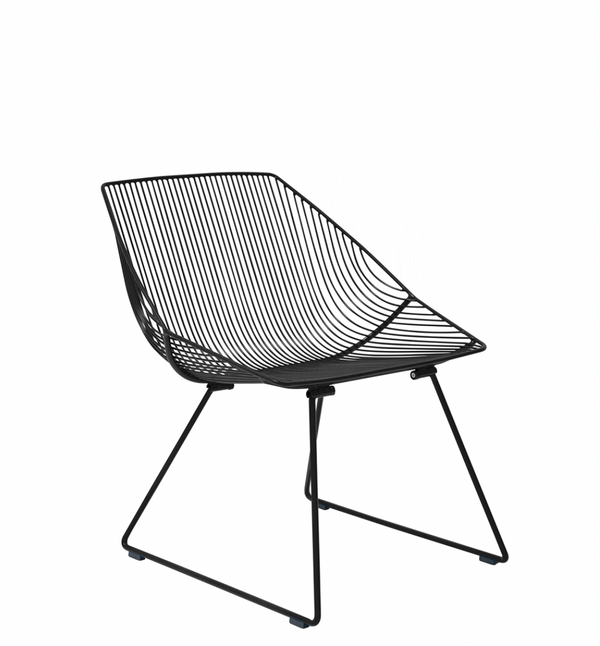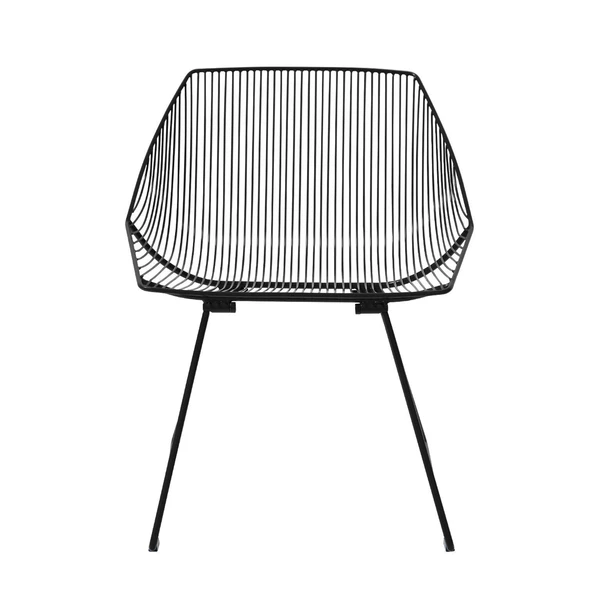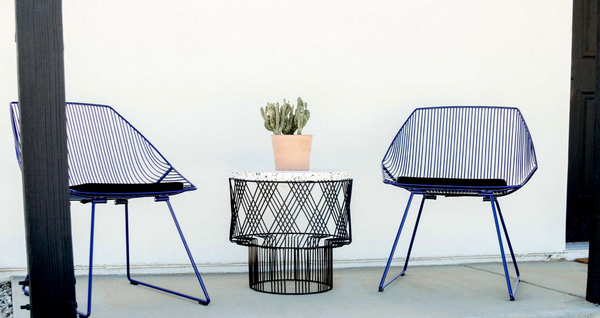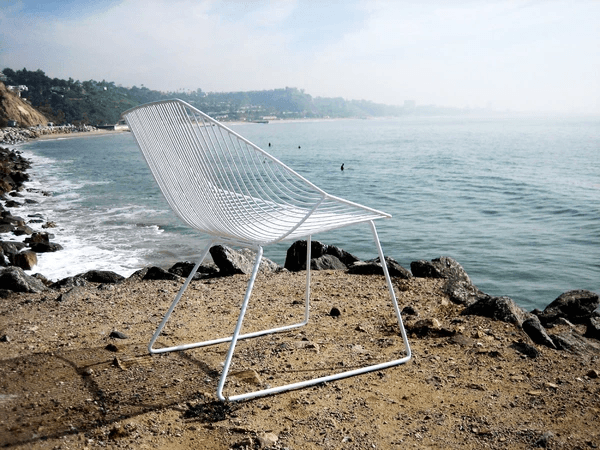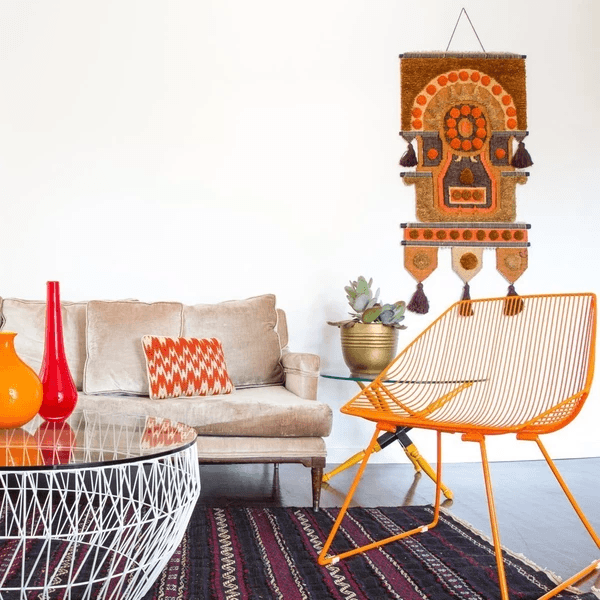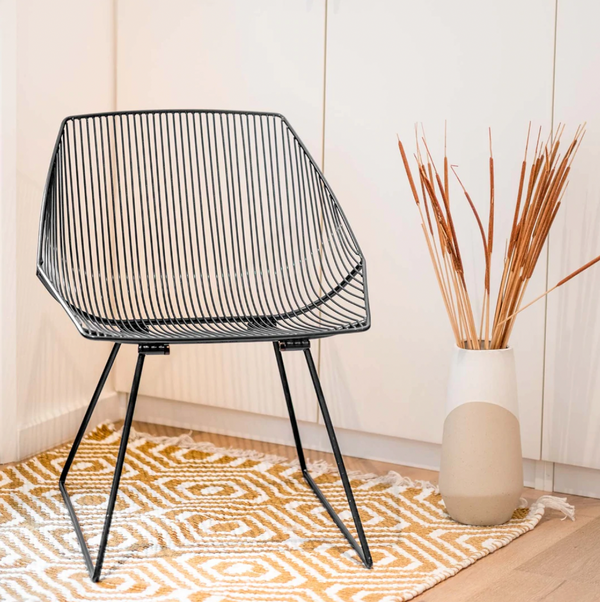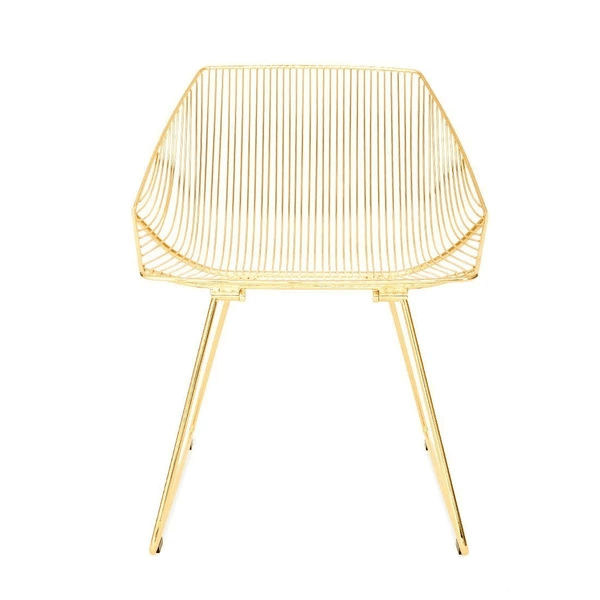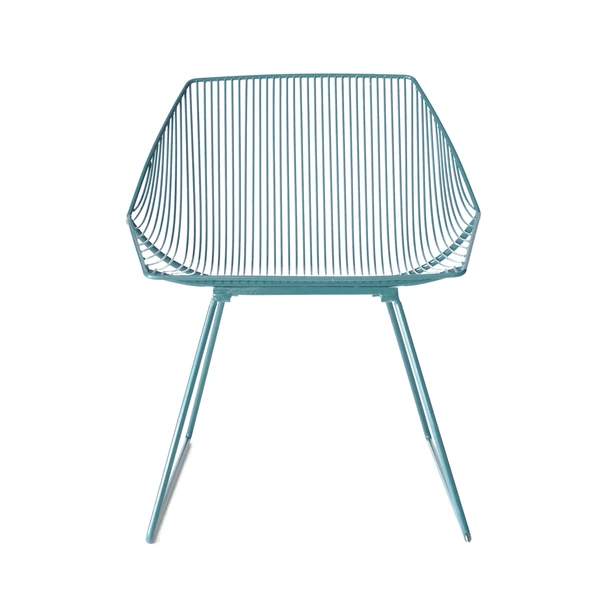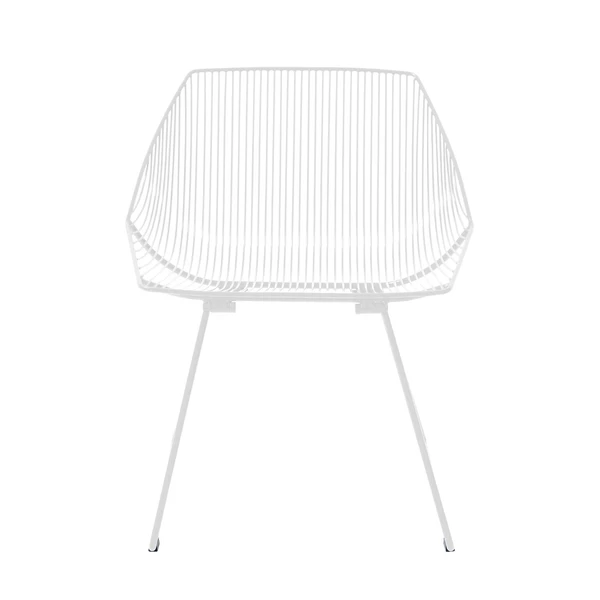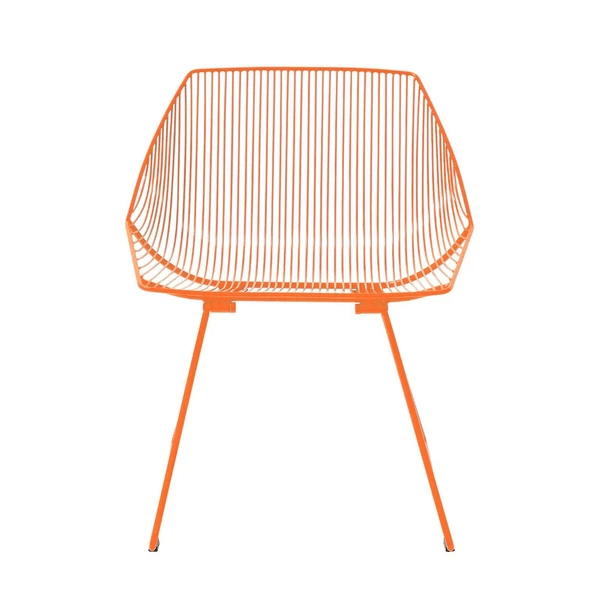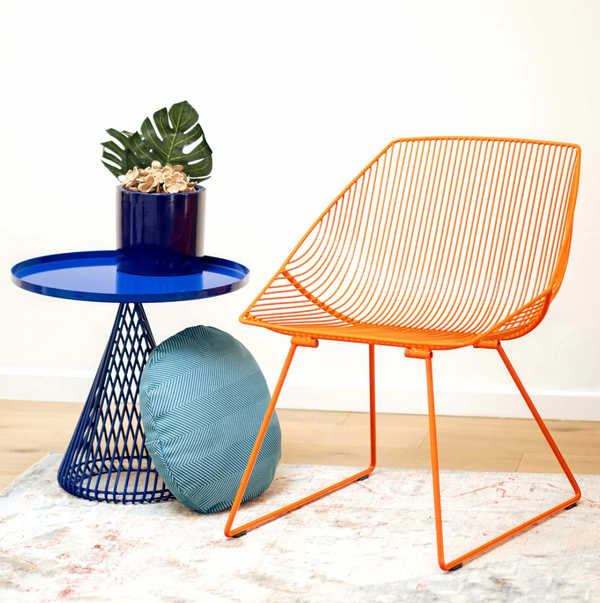 Bend Bunny Lounge Chair
The Bunny Wire Lounge Chair features a welcoming scoop that naturally draws you in. Its enticing shape is supported by multiple wire lines that run vertically making this a clean and easy on the eyes lounge chair. It's a true modern look that proves its place.
This modern lounge chair fits into any contemporary home with ease and can be custom ordered in any color of your choice. The Bunny also excels outdoors with its metal frame and generous powder coat. She can be a sure show stopper in our Gold metallic finish, or a fun addition to a backyard patio in one of our bold colors; Peacock Blue or Orange. 
The Bend design philosophy blends form and function with injections of fun and funkiness. We say that Bend pieces are "Built like a Buffalo" and can stand up to years of use for your continual enjoyment! Bend pieces are made of hot-dipped galvanized iron that is then powder coated or electroplated to create the finished product.
Features
Maybe you throw your back into the Bunny and crash after a day of catching the California waves

Whatever you are recovering from, find yourself in the perfect position to recline.

Suitable for indoor & outdoor use
Size
24" W x 15" D x 29" H




Seat: 18" H
Materials
Note
Bend Seating products are made for indoor-outdoor use. To maximize the lifespan of coating, we recommend you store it in a dry, well-ventilated place during the time when the products are not being used, and ensure it is protected from any knocks and bumps.
Returns
This item is covered under our 30 day return policy.