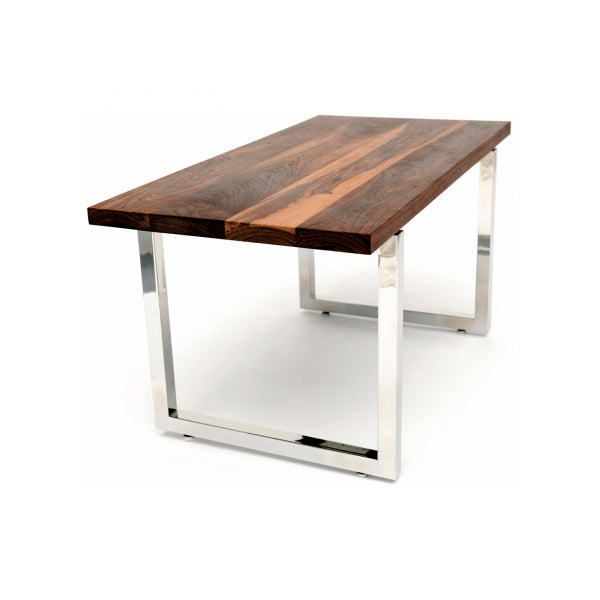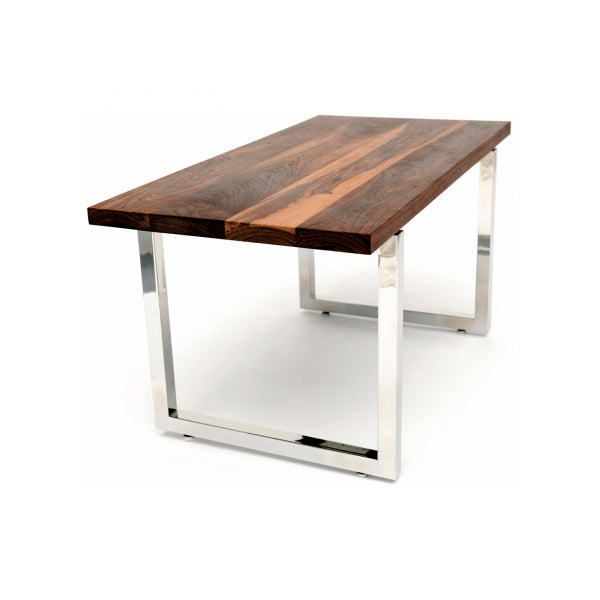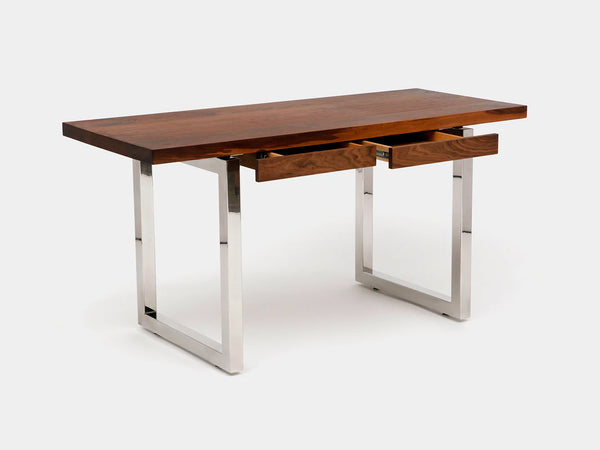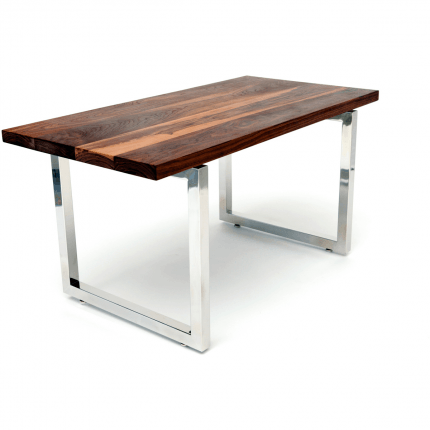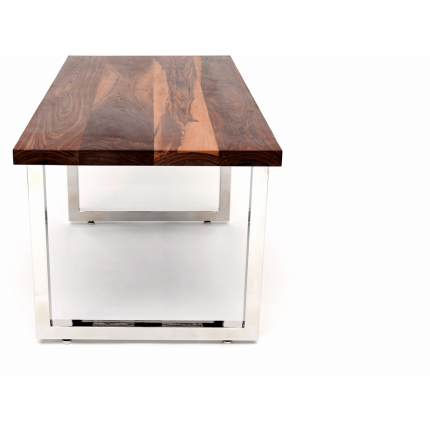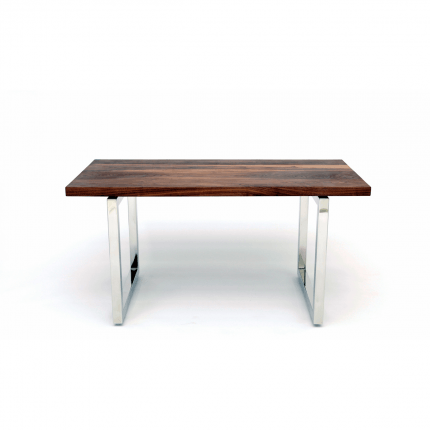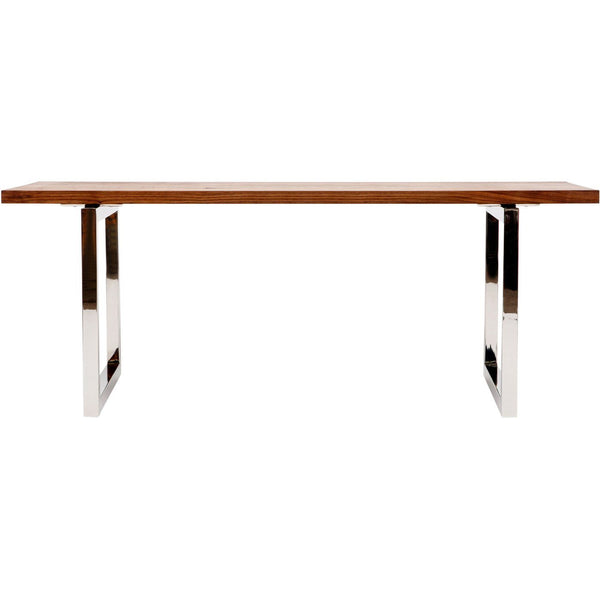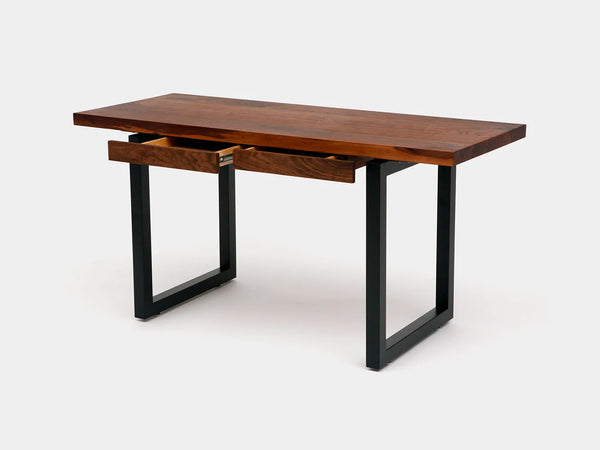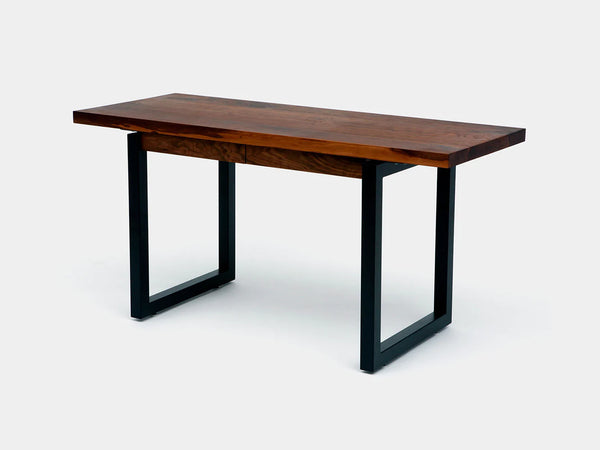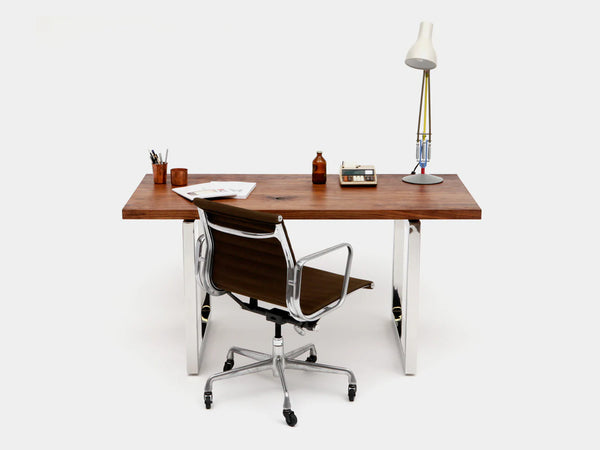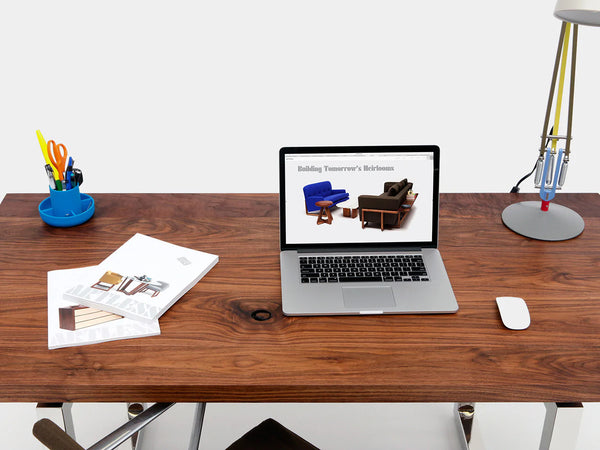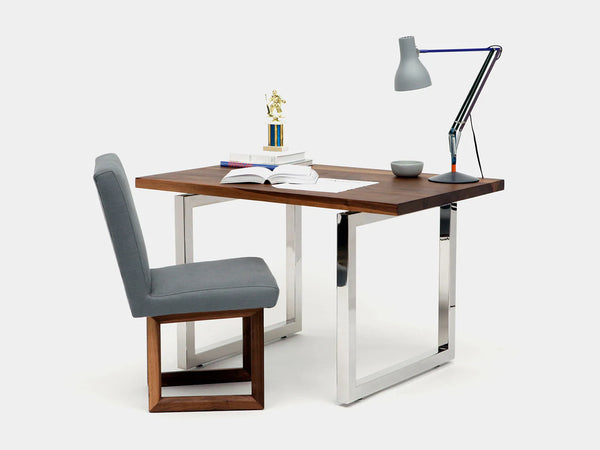 Artless GAX 30 Writing Table
Artless GAX 30 Writing Table
Artless GAX is the most architectural and most structural of our designs. It is a very simple solution to a very common problem, a table with no apron. By designing a table with just two elements, the base and the top. A 2" solid wood top, 2" tubular base, no cross members, and no other structural elements; the cleanest possible approach meant to last a lifetime. THE GAX tables and benches are work horses camouflaged as stallions, sturdy, strong, and nearly indestructible, yet of an undeniable beauty and elegance.
Artless GAX 30 is only our second desk, or worktable. It is the narrowest of the GAX tables, and ideally conceived as a table for working, and if need be, eating. It is identical to the larger GAX tables, but just a bit slimmer.
Features
Each GAX piece is different, yet they all have an "indestructible" wood top, which contrasts nicely with the reflective nature of the polished stainless steel or matte black base
The solid wood board top has an oil rubbed hand finish, giving off a matte, deep luster while allowing a coaster free living
By using 2" solid wood, for structural purposes, we also create a recreational worktable that tolerates hot and cold objects
The GAX base is made of marine grade Stainless Steel, meticulously hand polished to a mirror finish, a complicated and laborious task, well worth it
Sizes
48"W x 30"D x 30"H
60"W x 30"D x 30"H
72"W x 30"D x 30"H
84"W x 30"D x 30"H
Materials
Top: Solid Walnut

Base: Stainless Steel / Matte Black
Returns
No cancellations or returns on this product as it is made to order.