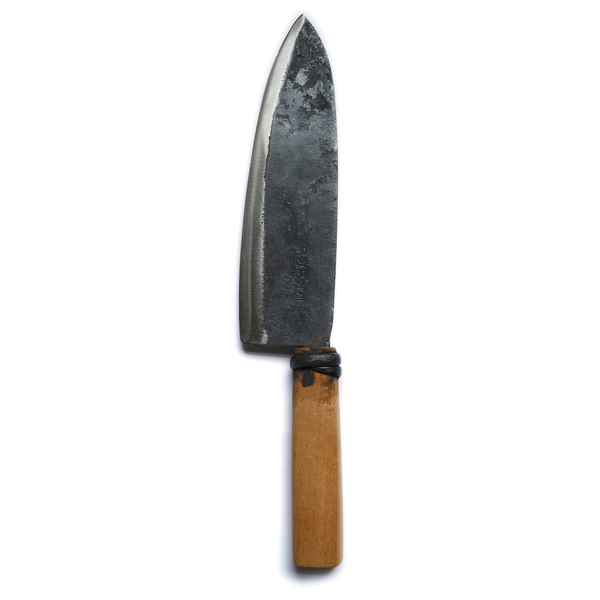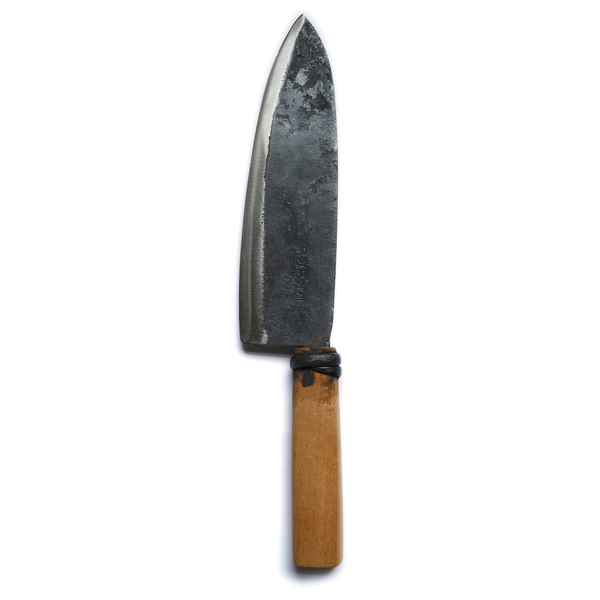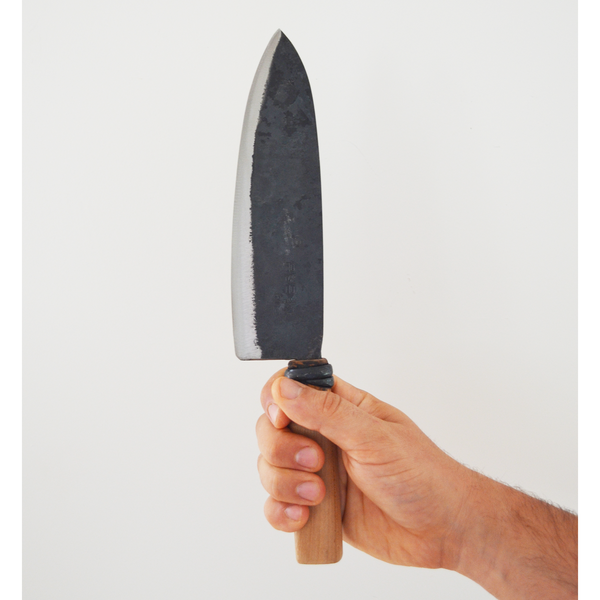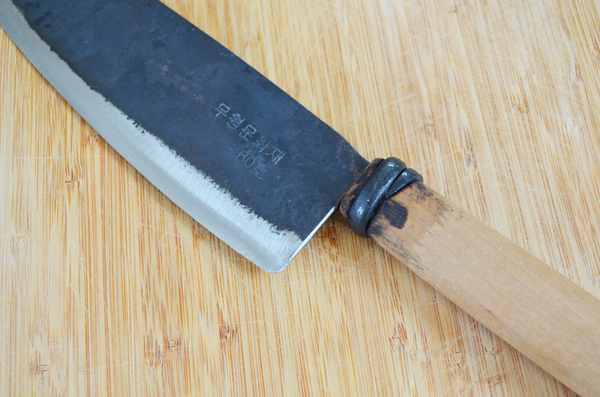 Master Shin's Anvil #62 Kitchen Knife
Master Shin's Anvil #62 Kitchen Knife

Anseong is a South Korean city known for its brass, stone and iron crafts and artisans. Daejanggan means blacksmith shop, which today is run by Master Shin In-young who learned his craft from his uncle in 1966. Named by the Gyeonggi Province Intangible Cultural Heritage Center, Master Shin forges and hand hammers kitchen, farm and garden tools in the traditional manner. As a recognized heritage craftsman, he has been called upon in the restoration work on the stone pagoda of the Mireuksa Temple in Iksan to produce the necessary stoneworking tools.

Features
Aneseong Daejanggan #62 Kitchen Knife
Handmade by Master Shin In-young

Hand-forged in South Korea
Size
Materials
Note
Return
This item is covered under our 30 day return policy.