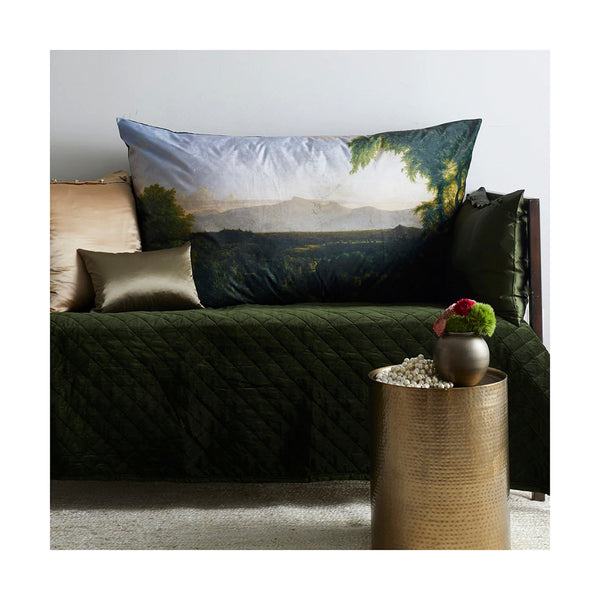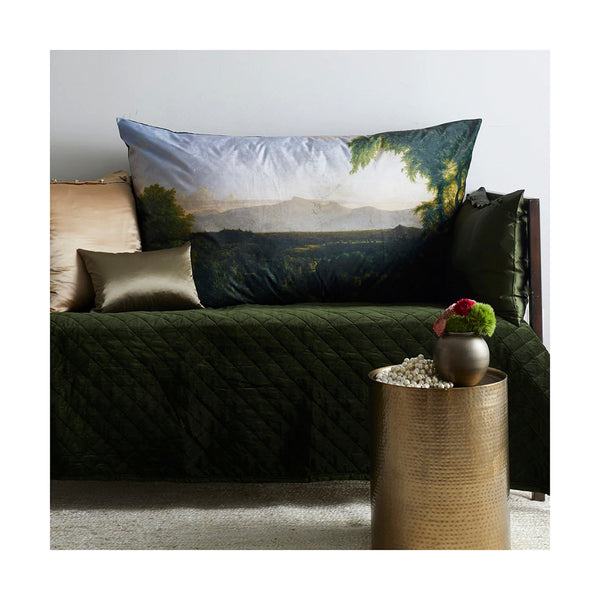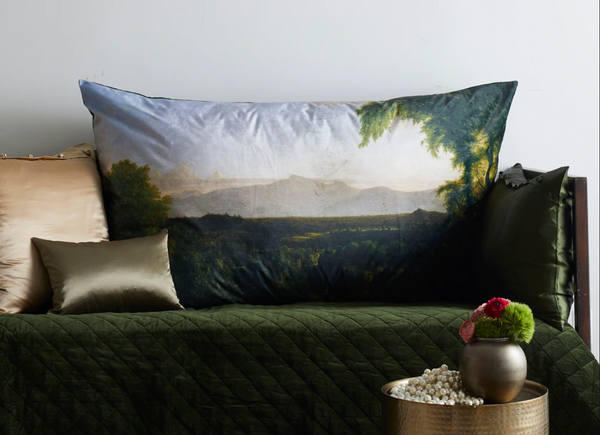 Ann Gish Landscape View Of Catskills Pillow
Ann Gish Landscape View Of Catskills Pillow
Ann Gish and the Art of Home is best known for exquisitely detailed, finely made bed linens.The practical elegance of her design has affected the way beds and bed accessories are presented in the marketplace today. The designs rely on elegance that is easy and pleasurable to live with, achieved through a marriage of form and function. It is luxury created for and enjoyed by the senses.
Features
Inspired by the majesty of the view the Catskills
Enormous pillows allow the painting's richness to shine through
Elicits the feeling of viewing the painting by virtue of their enormous size

Dry Clean Only
Size
Materials
Made in the US of custom-printed velvet
100% polyester cover and fill
Returns
This item is covered under our 30-day return policy.